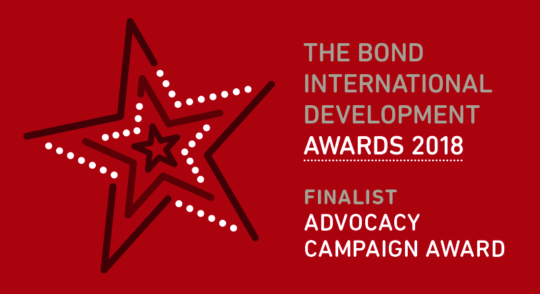 It's been a busy few months here at Refugee Rights Europe (previously the Refugee Rights Data Project, RRDP). We kicked off the new year with two new research studies, and started ramping up our advocacy work. It's all been possible thanks to generous supporters such as yourself, and we'd like to take this opportunity to thank you sincerely once again!
First of all, we're excited to have been selected as one out of three finalists for the prestigeous Bond Advocacy Campaign Award 2018! We'll be attending the award ceremony next week and are keeping our fingers crossed.
In mid-January, we conucted our first-ever research study in the UK. We suvered some 17% of residents in an asylum accommodation centre in north-west London, investigating the living conditions and human rights infringements experienced there. The report has already caught the interest of many British Members of Parliament, and received good media coverage in the Guardian. This is hopefully the first of several studies in the UK, and we're currently working hard to ensure our recommendations reach those with the power to effect meaningful change.
Later in the month, we went back to Paris to document the situation for hundreds of refugees sleeping rough in the streets of this European capital. We found an incredibly dire situation characterised by ill-health and lack of basic living standards. The full report will be out soon, and we are currently planning the advocacy work with partners on the ground.
Ahead of the Franco-British summit held in Sandhurst on 18 January 2018, we issued an open letter alongside our partners, with a concrete set of recommendations. We welcome the announcement by the Home Secretary that re-affirmed the UK Government's commitment to fulfil the remaining places allocated under the 'Dubs' amendment, moved forward the eligibility date at which children would be accepted on the scheme, and promised to allocate a portion of the overall £45.5m budget to supporting family reunification. We will continue to monitor these commitments
We're currently gearing up for joint advocacy with several partner organisations on the #AllWomenCounty lobby of Parliament in International Women's Day 2018 to ask policy makers to listen and act on refugee and displaced women's calls for safety, dignity and liberty.
Overall, our work is still largely dependent on donations from generous individuals like yourself. If you would like to continue supporting us, please consider making a small donation. Thank you again for your invaluable contributions thus far!
Take care and keep in touch!
Best wishes,
Marta and the team
Ps. Please take a look at our Annual Report 2017 by clicking the link below!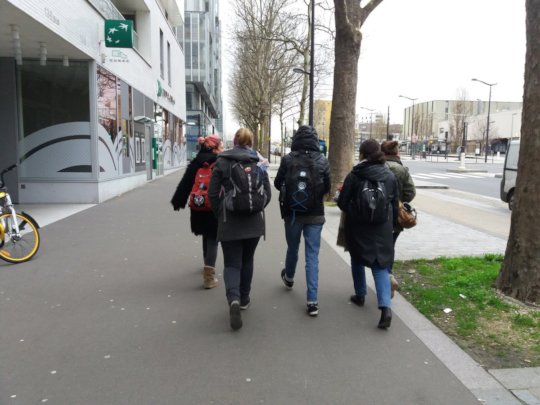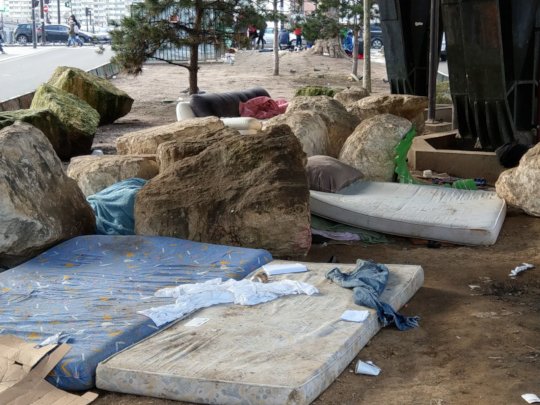 Links:
Attachments: