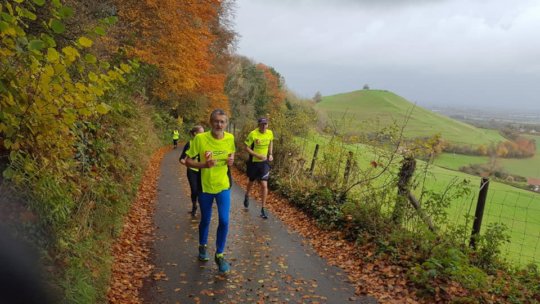 The majority of people with an intellectual disability, including our core members, have never seen a dentist. Nor are there many dentist who do feel themselves able to help them...

This is not because they have such excellent teeth, but simply because from early on in their lives they never received the same dental care as their family members, no doubt partly because they were not able to indicate when they suffered toothache. Moreover, there are very few dentists who feel capable of handling intellectually disabled persons. So we should count ourselves lucky that the teeth of Daniel, Miguel and Manuel look quite good. Unfortunately, the teeth of Maria Helena and Loyda look less strong, and at their relatively low ages they are already missing several molars and incisors.
Bleeding gums
For several days Loyda was suffering from bleeding gums. We asked her mother, doña Yolanda, to take her to the dentist in the hospital which treats patients free of charge. She came back quite indignant: the dentist had not even looked into Loyda's mouth and had told her to use a spray to stop the bleeding and to return after one month.
Through a doctor couple, who happened to be on a visit to Juigalpa to get to know our Ruach Foundation, we got the address of a dentist relative of this couple with whom we were able to make an appointment for a check-up three days later. Private dentists have their own practice and their own prices, but dr. Baez, the owner of the Christian Dental Clinic Mana, offered us a reduced fee. So we went, including doña Yolanda. Of course it was difficult to get Loyda to open her mouth wide and long enough for the dentist to properly assess Loyda's dental status. Loyda had an infection caused by a bad tooth and her teeth needed a thorough clean. Treatment would be easiest if it could be done under a general anaesthetic. So a plan of action was required, because treatment under a general anaesthetic requires the presence of two dentists and an anaethesist and a bottle of oxygen. We were not charged for this visit, and also we came home with a special toothbrush and a spray to alleviate Loyda's pain to some extent.
Costs
Step 1 was to order a blood test for Loyda at the local lab through our doctor-friend. The blood test indicated it was safe for Loyda to have a general anaesthetic, so we could plan a date for the treatment. Step 2 was to deliver a bottle of oxygen from the doctor's practice to the dental clinic. A female friend was happy to do the driving, but who would have thought an oxygen bottle could be so heavy (see picture above)? We were lucky enough to have manpower around at the right moment for loading and unloading…
So last Tuesday Loyda was back in the dentist's chair, surrounded by two dentists, dr Baez's wife, the anaethesist, doña Yolanda, and myself. Before starting the procedure, we got dr Baez on the phone. He was in the US for a week, but he made sure everyone and everything was in place for this procedure: his colleagues who agreed to work free of charge, and the oxygen bottle from another doctor also made it available to us for free. Dr Baez prayed on the phone and asked for a blessing for the operation. It was a special and moving moment which was followed by a one-hour operation.
I had not thought of the transport to get Loyda back home, so I had to arrange this on the spot. But again, 'good befell us': Jorge collected her in his car. And because he is also a doctor, he stayed to give Loyda her injections (anti-biotic and pain killer) which we had bought in the local pharmacy. Jorge came back the next day to repeat the injections, saving us the trouble and cost of finding a nurse to do this.
What's next?
Loyda is still recovering. Three molars were pulled out and her mouth was cleaned quite thoroughly. She slept the first night sitting upright to avoid the risk of choking. For days she only wanted to drink, was tired and weak. Gradually she starts taking solid food again, but she is not yet back to her 'old self'.
We had to collect money for buying the pills she needed, because doctors are good in prescription of several pills for recovering...We were lucky that, as icing on the cake, the owner of the pharmacy accepted our written request to donate to us the gel that promotes Loyda's recovery; just another example of together making a difference and t life being full of surprises.
How you can help to support in the needs of Loyda and the others of the community home
We ask you to SPONSOR ERIC JAGER's 50 KM RUN ON 14 SEPTEMBER 2019 IN WINSCHOTEN, NETHERLANDS IN AID OF THE RUACH FOUNDATION IN NICARAGUA
Eric writes:
'Since almost the start of the work in Nicaragua I do what I can to support the Ruach Foundation in Nicaragua. Astrid Delleman, the coordinator of Ruach's community home and activities centre, is a friend since student days. My plan is, once again, to do a 50 km sponsored run in my home town in the Netherlands on 14th September, to raise money for Ruach and be a visible amassador of the good work they do. Please sponsor me, donating on the GlobalGiving Ruach page.
When: using the GlobalGiving's Little-by-Little matching campaign fund.
What is the best time to donate? Monday August 12, 2019, from 2 pm in England, from 3 pm in the Netherlands. In the US from 09:00:00 ET on Monday, August 12, 2019.
Any donation any time will of course be gratefully received, but a donation on the dot of 2 pm Monday 12 August, or shortly after, will give Ruach a good chance of a TOP-UP of 60% from GlobalGiving's Little-by-Little matching campaign fund.
This month the Ruach Foundation is ranked 381 out of 5246 members, which means Ruach is a GG Superstar! GlobalGiving will match any donation to their Superstars up to $50 (or roughly £40) by 60%. However, the matching funds are restricted to $60,000, and they will be allocated on a 'first come, first served' basis.
Get the point? Your timely donation of £5.00 will become £8.00 due to the GG bonus, or £10 if you are an English tax payer and can claim 25% Gift Aid by ticking the appropriate box on the donation page!
My contact details: ericjager56@gmail.com; 01935 592185; or mobile 07 4484 95085'.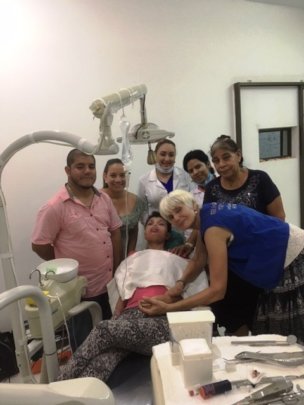 Links: