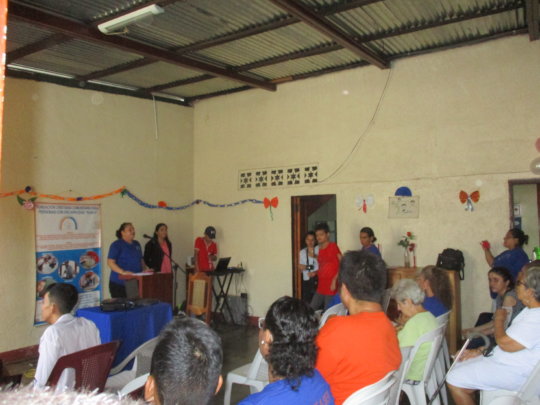 Three years
On the 29th of August 2019 we celebrated the third anniversary of our foundation. Thanks to the support of many national and international kind hearted people, this year we contributed again to the wellbeing of people with intellectual disabilities in Juigalpa, Nicaragua.We are so grateful for that!
Our mission is to contribute to the rights of people with intellectual disabilities over 15 years old, to achieve a more humane society, joining forces in the community, working in networks and in coordination. Our work focusing is: prevention, stimulation, protection and education.
The event
On August 29th from 9AM until 11AM, we hosted the event at the community home to celebrate together and share the achievements of the foundation in its third year of existence. Along with musical performances by the members of the community home and the workshop. Also two pupils of a primary school called Academia Bilingue Amarisque were present to share their piano skills.
President of the board Ana Alicia Murillo shared the most important activities of July 2018-August 2019 being: the external evaluation, the elections of the new board of directors, expansion of the General Assembly with new members and advances in our plan to promote the foundation to the population. She also talked about our new project: an optics open to the public. With this new project we can provide a cheaper service to the population to get their glasses, and we can have a source of income for the self-sustainability of the foundation. External funds in the form of donations are sought for a total of USD $ 45,408.32 for the start of the optics.
The community home and workshop coordinator Astrid Delleman, shared the progress made in the house. One of them being the welcoming of Maria Elena and Manuel in December 2018. There are currently 6 people with intellectual disabilities over 15 years old living in the community home. With this, the house has reached its maximum capacity. The workshop functions Monday until Fridays from 2PM until 5PM, with rotating groups between 3 to 6 people.have a total of 11 personas asisting.
She also expressed her gratitude for all received donations from abroad and from people in Juigalpa, emphasising that only together we can better the situation for the person with disabilities.
The event ended with a delicious snack.
The fotos give a little impresion of the celebration.
What can you do if you want to contribute to the Ruach Foundation?
+ Help expand our network of sponsors/ donors
+ Encourage students / volunteers to do their internship at the community home or the workshop.
+ Donate, on our site on the GG platform
+ Share our work with family, friends, colleagues. If more people knows us, more likely we will receive some kind of support
+ Connect us with companies who can potentially work with us
+ Help us find funds for the optics project
Contact us: ajdelleman@zonnet.nl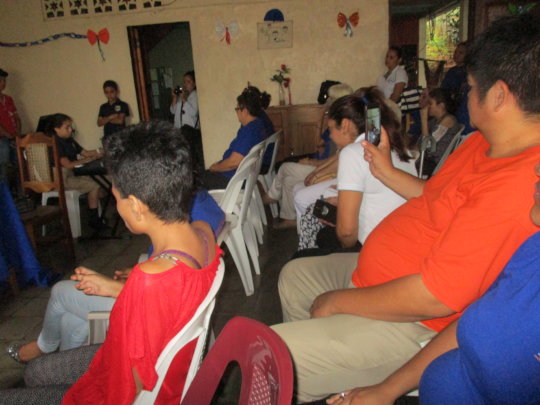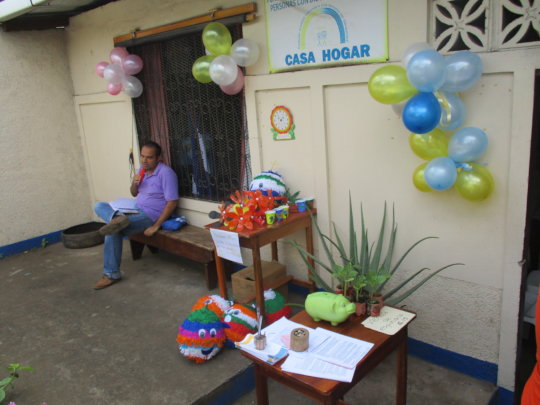 Links:
Attachments: