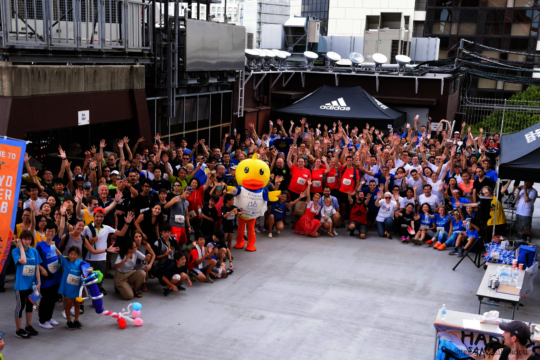 In September, we came to you with a funding request to support our efforts to help prevent youth suicides in Japan. We are happy to announce that after the Giving Tuesday campaign and with all of your support we reached our target and we would like to provide you with an update of our activities so far.
Firstly, all of the board and staff at TELL would like to thank each of you very much for your kind and generous support. Because of your generous contributions we have been able to commence our Fall training program for TELL Lifeline chat support workers!
We interviewed over 60 potential volunteers and accepted 39 individuals into our training program. Our Fall 2018 trainees are currently hard at work learning how to be a TELL Lifeline Chat support worker. Currently, the trainees are halfway through their training and have already covered suicide prevention training, active listening skills, and domestic violence training. Over the upcoming months, they will complete their training and move to take live chats under the supervision and guidance of senior support workers and trainers.
In addition to the training, TELL has also been active during this time in raising awareness of suicide prevention, mental health stigma and LGBTQIA+ issues in Japan. For World Suicide Prevention Day, 500 people ran up Tokyo Tower for TELL raising funds and awareness regarding the loss of lives to suicide in Japan. For World Mental Health Day in October, we asked people all over the country to write words of encouragement and support to those with a mental health issue as part of our #Giveheartsforlife campaign. And in Kansai, over 200 people joined TELL in marching at the Osaka Pride Festival.
While awareness of mental health issues in Japan is improving, recent statistics released by the Japanese government highlights that youth suicide in Japan continues to be on the increase. It is critical that we continue to provide services in a manner young people prefer that enables them to share their concerns and access resources and supports. All young people, no matter their gender, sexual orientation, nationality or mental health status deserve the right to live their lives in good health and reach their potential.
Thank you, everyone, for your support of TELL and our work with young people in Japan.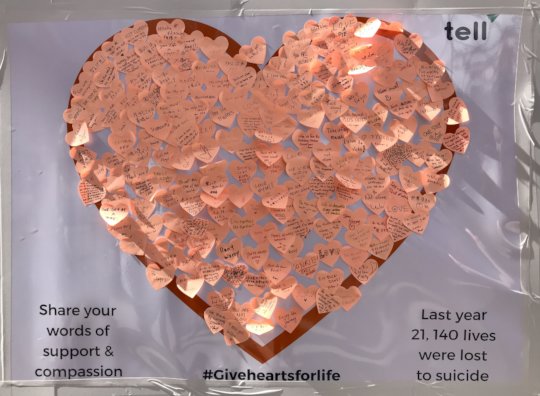 Links: