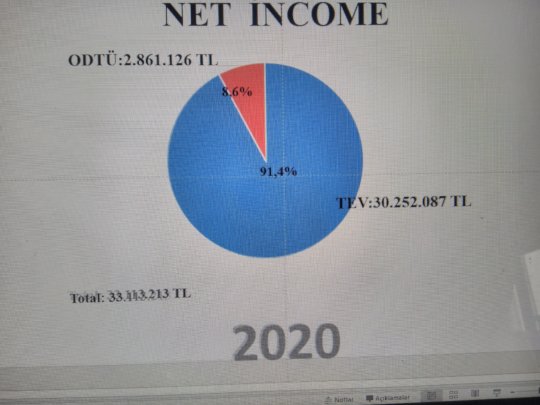 Pandemic still causes deaths in the world although vaccinaton are being made by most of the countries.
We organized several online events for the scholarship holders in last 4 months.Firstly,Mrs.Esra who is executive search consultant at Spengler Fox spoke about ''How do you prepare cv's and act and talk in interwievs'' on December 2020.After her about the same subject Mrs.Yesim who was HR Director at GE gave a speech to senior students on January 2021..Students asked many questons to them and were replied
Mr Ali who is innovaton and industrial design manager at Hexagon Studio prepared online workshop for 20 students of Department of Industrial Design on January 2021.
Our traditional Donors-Scholarship holders meetings were made between 10 and 14 March.22 Donors met with 940 participants during 4 days.It means every scholarship holder attended 2 meetings out of 4.Donors shared their broad experiences with scholarships holders.
Finally last week Mrs.ItIr who is mindfulness alliance consultant talked about mindfulness.
In spite of Covid-19,we reached and broke our records related to donatons.You can see ODTU Fund's share in Turkish Education Foundation(TEV) in 2020 on below graphes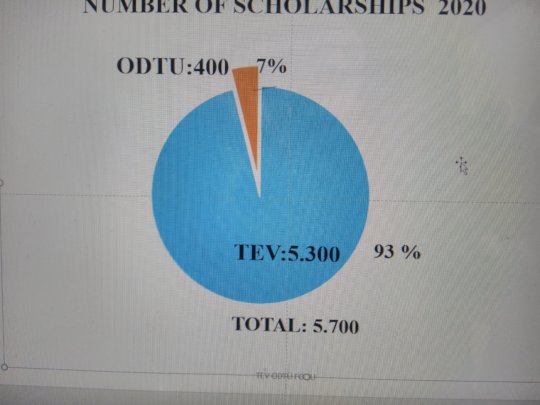 Hi,
In 2019-2020 academic year, we had to face COVID-19 pandemic and the damages it created all over the world. As a response to this disaster, as TEV, we are carrying out the project (GRATITUDE TO CORONA HEROES FUND) to support the children whose families had to deal with this pyschologic and financial struggle.
Thanks to your precious donations, we raised $16,000 which created a great impact on the lives of students who would not otherwise have access to higher education.
You can see the summary of the project in the attached two images.
Thank you for your interest and support.
Kind regards,
Attachments:
We struggled against covid-19 but we couldn't beat it.Therefore new education year will be online.All the students are unhappy.Scholarshipholders of last year will get their scholarships without looking for their academic success because of pandemic.On the other hand there were 1246 applications to get scholarships this year.As a result we decided to increase scholarships from 360 to 400 depending on donations of RIOT GAMES and JP MORGAN CHASE for new scholarships in the summer.We thank them. Among 1246 application only 422 candidates were invited to online interview,the rest were eliminated because of criteria related to academic success and family revenue.We made online interviews within 10 days and determine 85 new scholarship holders.
Our traditional donors-scholarship holders meetings were made online last week.19 donors and 222 scholarship holders met 4 days.During meetings Mr Demiral who is founder of The Coaching Company gave a speech about coaching support.Afterwards 105 students demanded coaching support.Also about 100 of them wanted to have mentor.
I hope I'll write next report when covid19 leaves from the world
WARNING: Javascript is currently disabled or is not available in your browser. GlobalGiving makes extensive use of Javascript and will not function properly with Javascript disabled.
Please enable Javascript
and refresh this page.