Dear friends I would like to say thanks to all those who give funds for the school solar system and water filter as in our previous port we tell you that we already have the solar system but still we are waiting for the filter for our school children.
Through the solar system we safe our children from the very hot summer of our country as they have fans no in their class rooms and also they have lights as well. They blessed with this through your kind funds.
I would like to say that water filter is also very important like the solar system because in our area we did not have clean water and we have many water born diseases which is sometime become the problem of death of the children. Our school is in the area where we did not have electricity and clean water. People take water from the canal which is not clean and drinkable soon we are try to give these faculties to save the children from their health issues. Tyr to give them environment to get study.
We almost close to our target soon I request to all our friends to please help us to complete this project for the better life of the children in this area.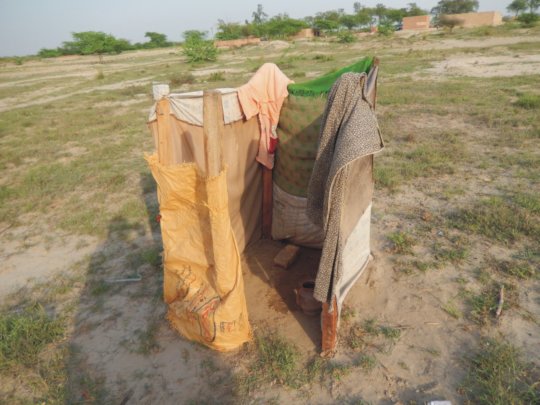 Our staff visit many girls school in our area and see that how girls are safer with the problem of toilets. Even some time they are not able to come in the school because they are sick to go for open defecation. Because of that situation of the education of girls are different then boys. Toilet is big issue in Pakistan. In the meantime Government of Pakistan is also not doing anything for this big issue.
In Pakistan, more than 43 million people defecate in the open. Every 24 hours, 320 children die from diarrhea – the result of a deadly combination of unsafe water and poor sanitation conditions. Water and sanitation related diseases are responsible for some 60 per cent of the total number of deaths of children under five years of age.

"Access to toilets remains the unmentionable, often shameful secret in Pakistan." "But it's invisibility doesn't make it less harmless; in fact it is quite the reverse especially as poor sanitation conditions contribute to malnutrition and the high level of stunting in Pakistan and provide a fertile ground for spreading the Polio virus. Lack of access to safe sanitation is quite literally killing Pakistani children – day after day after day."
Especially it's really a difficult for the girls to overcome on this problem. They have to go for the toilet in the early morning to safe themselves from the man but sometime it's easy. Even because of that they are facing so many problems with hygiene as they did not have water in the field to use it. Because of that it's very important to have toilet at home to safe the girls from many incidents and also safe from many diseases which they because of the hygiene problems.

So there is lot to do in Pakistan for this issue as day by day it's creating problems for the girls and other family members for their health. I request all our friends please give openly to save the girls in Pakistan and for their families.
Please help us to help the others to contribute their better life.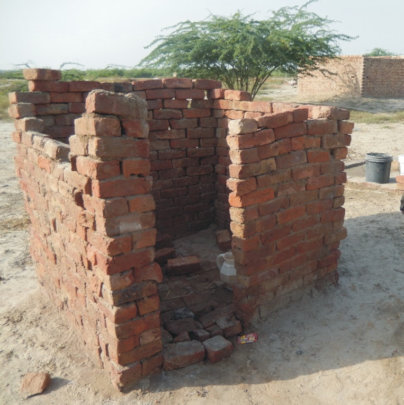 First of all on behalf of Joy Foundation team and community people I would like to say thanks for those give great support to our project in starting period through this we are able to buy solar system for the school children. As many of you know that Pakistan is very hot during the summer and sometime its go on 50 degrees and in the same time Pakistan have energy crisis. From June till September we have very hot summer but this with the solar system children are able to study peacefully in this very hot time. They have fan and lights to study well. But as this school is in the remote area of Toba Tek Singh, Pakistan. Children did not have clean water during their school time and even in their houses. During this hot weather they need more water to make them. Even there is lot of water born diseases which will affected their lives and some time children died because of these diseases. We still waiting you support to give them life through clean water
WARNING: Javascript is currently disabled or is not available in your browser. GlobalGiving makes extensive use of Javascript and will not function properly with Javascript disabled.
Please enable Javascript
and refresh this page.