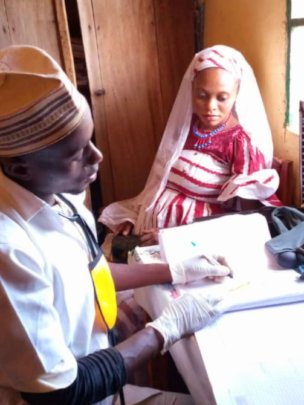 The Lifesaving Intervention Project has been implemented in 3 communities (Kabri, Chana and Kara) with an average of 30 cluster villages serving about 10,000 population. The Lifesaving Intervention Project focuses on remote hard-to-reach communities where the lifesaving kits are distributed and home health volunteers are trained to counsel pregnant women on birth preparedness and complication readiness.
This project have enjoyed the support of donors on through GlobalGiving and their support have enabled us to save women and children in the remotest communities in Nigeria. In March, 2020, I reported that 47 home volunteers have been trained in these communities and I am happy to report back that the volunteers has been very passionate and committed to save lives. Base on our monitoring and evaluation data collected in the community from March, 2020 to date, the Home Health Volunteers have successfully counselled and reffered a total of 256 pregnant women for ANC services in the healthcare facilities and all of them have recieved 6 months doses of antenatal medication. About half of the lifesaving kits supplied to the 3 communities have been distributed successfully (i.e 163 of the 300 kits). 56 of all women referred have successfully delivered using the kits without any complication recorded clinically. We have not recorded any birth related mortality from the 3 communties since this project commenced in the community in February, 2020. I addition to the Lifesaving kits, we have also dewormed over 5000 under-five eligible children and all eligible ones also recieved a single dose of vitamin A supplement.
This project have raised over $2000 on GlobalGiving platform and it is exciting to share that the donations recived here have significantly impacted positively this project. Our field volunteers have been closely monitoring the implemention of this project and we are excited to sharing the successes so far.
As we are working rounding up this project in these three communities in the next 6 months, we count on your continuous support and we hope to replicate this project in other communties with similar challenges.
Thank you for blieving in our cause.
Muhammad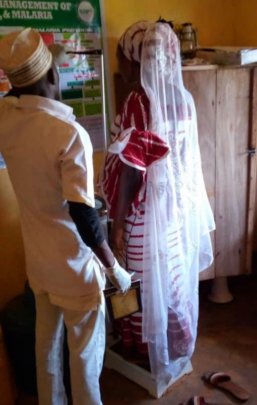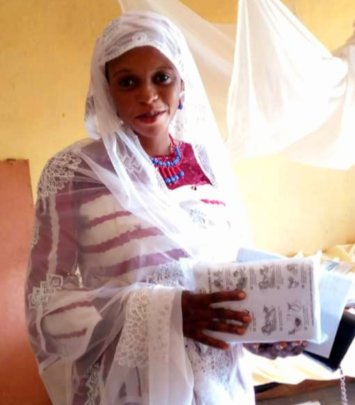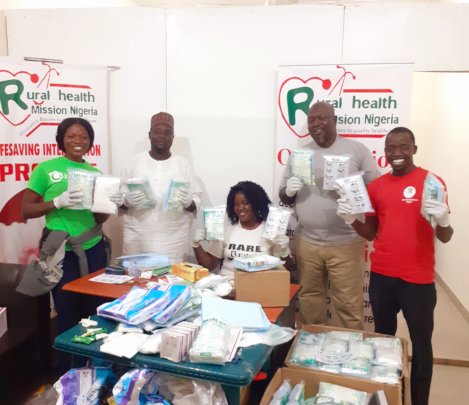 The Lifesaving Intervention Project was designed to train birth attendants or home health volunteers on basic lifesaving skills to counsel pregnant on the birth preparedness and complication readiness including danger signs of prgnancy and delivery. Distribution of lifesaving kits is one of the most important component of the project.
So far we have raised the total sum of $1,854 of $10,000 for this project in the past few months and the good news is that, this funds have helped us assemble about 300 Lifesaving Kits ready for distribution in 3 rural communities including; Kabri, Chana and Kara in Sardauna Local Government of Taraba State,Nigeria. These communities are the remotest communities in Taraba state bordering Cameroun republic.The community has the worse terrain with bad road networks making difficult for health workers to workand stay inthe community leaving their health centers totally nonfunctional. The communities has an average of 10 - 15 cluster villages surrounding them with nonfunctional healthcare facility for ANC and PNC. With this project, we hope to train 50 home health volunteers and distribute 300 lifesaving kits to ensure clean and safe delivery in the community.
Because of this project, the 3 health centers identified in the communities which are virtually nonfunctional will be able to fully revive weekly antenatal services to pregnant women residing within. The 50 trained home health volunteers will provide house-to-house birth preparedness and complication readiness (BP/CR) counselling to pregnant women. This intervention will help pregnant women in these communities quickly identify danger signs and timely seek medical help to prevent complications.
On February 25th - 28th, 2020 we conducted community focused group discussion with 30 volunteers in these communities to understand their perspective on birth practices and clean delivery.
Next Steps:
We have scheduled March 17th - 20th, 2020 to conduct training for 50 home health volunteers to distribute lifesaving kits and provide BP/CR counselling in Kara, chana and kabri communities in the next 6 months. The distribution of 300 Lifesaving Kits in the 3 communities will commence on March 21st 2020.
On behalf of Rural Health Mission Nigeria and the pregnant women and vulnerable children whom we serve in various hard-to-reach communities in Nigeria, we appreciate your generousity for supporting this project to this stage. 300 pregnant women and 300 infants from 300 families will be saved because of your generous contribution. We are looking forward to scaling up this project to more communities to meet our target goal of distributing 1000 lifesaving kits and training 300 home health volunteers by December 2020,hence this will definately require more support from you.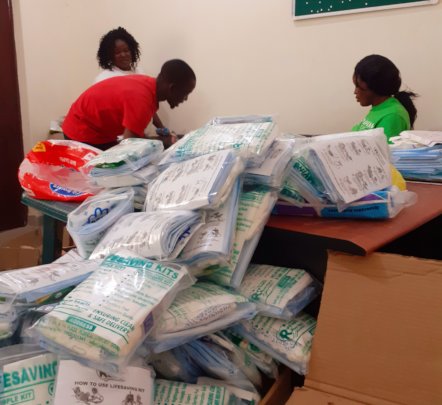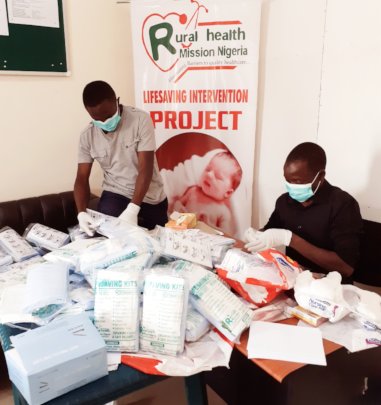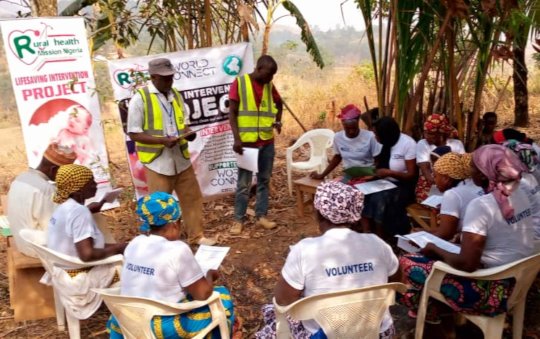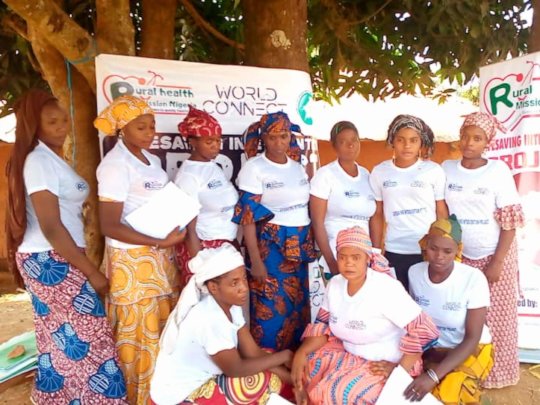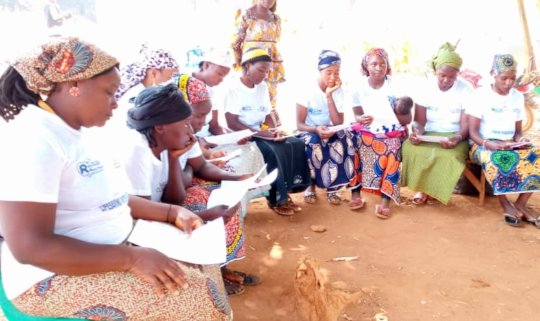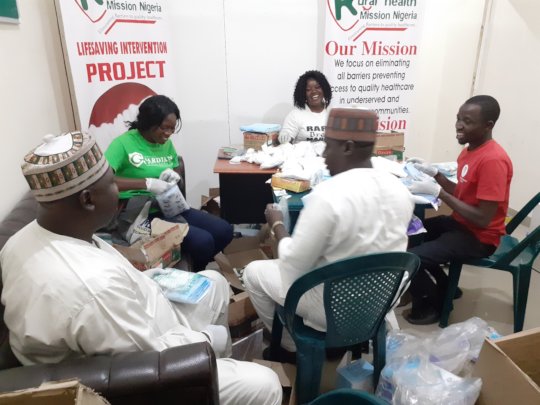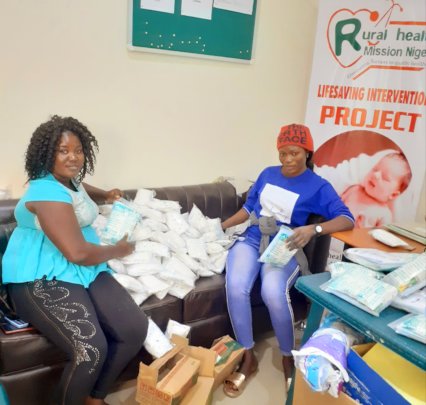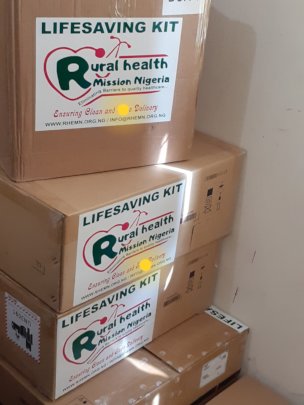 Links:
First of all, I sincerely apologize on behalf of the Rural Health Mission Nigeria project team for delay in sending in updates on this project in recent times. This project is so dear to our mind and we are working hard to ensure that the project kick start as soon as possible. Even though project had a little set back in terms of funds but your generous donations were put to use to achieve the following deliverables.
With your donation disbursed to us early this year, we were able to convene a town hall meeting in galdimaru community in Gombe state to sensitize the community on the importants of facility birth and the use of clean birth kits on each home delivery.
We conducted 1 training for 10 birth attendants in Akko community and
We are working on developing the birth kits which requires a little more funds
Our plan is to pilot this project in 3 communities where we aim at training 30 birth attendants and distribute 300 birth kits.
Our major priority in 2020 is to ensure that this project is advanced to the next stage of developing and distributing clean lifesaving birth kits.
I sincerely than you for your generousity and Ihope you will keep supporting Rural Health Mission Nigeria to eliminate the barriers that are preventing access to quality healthcare in rural communities in Nigeria.
Links:
WARNING: Javascript is currently disabled or is not available in your browser. GlobalGiving makes extensive use of Javascript and will not function properly with Javascript disabled.
Please enable Javascript
and refresh this page.