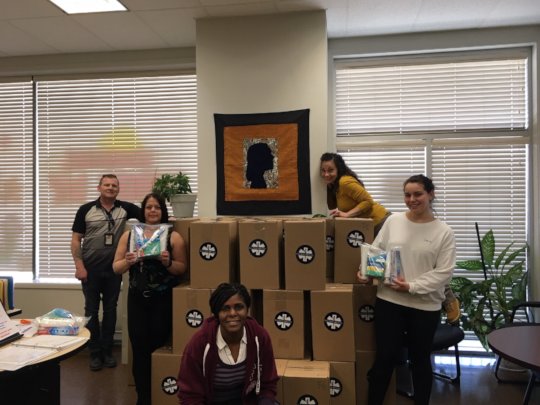 We are now 4 months into the pandemic in Canada and everyone is still adjusting to the "new normal".
GlobalMedic staff and volunteers have been working non-stop packing aid and working with local agencies to distribute this aid to families who have been affected by the pandemic.
To date, we have distributed over 35,000 Hygiene Kits to community organizations, almost 26,000 Thank You Kits to frontline workers and over 7,000 COVID-19 Safety kits to the general public that include soap and reusable face masks. Proper hygiene is the first line of defence against this virus.
Our Emergency Food Program has been especially in demand as families now find themselves in financial difficulty and the food bank system faces a strain due to increased need. Our volunteers have been working 7 days a week repackaging bulk staple items like rice and lentils into 500g bags which are then distributed to food banks all over the GTA. We have distributed over 150,000 kg to date of dried food staples.
Our Feed the Six program is focussed on serving the people outside of the food bank system, who may have difficulty accessing it. Our dried food staples, along with other available items, are packed into hampers and then delivered through contactless drop-offs or drive through pickups. We have delivered 10,000 of these hampers to date.
It seems clear that this pandemic will continue to affect families for the foreseeable future. Our team will continue to get aid to those most vulnerable. Please consider a donation if you are able.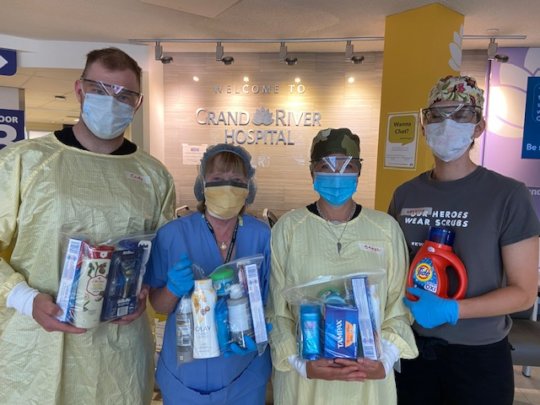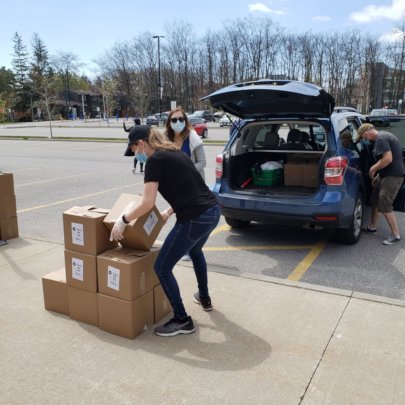 Links: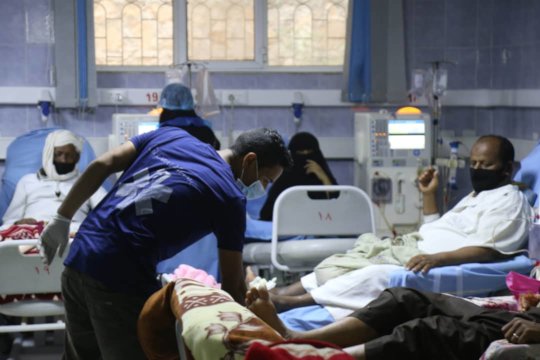 Yemen remains the world's worst humanitiarian crisis. More than 5 years of conflict have left 80 per cent of the population, roughly 24 million people, in need of humanitarian aid. COVID-19 is spreading rapidly through the country and is exacerbating the humanitarian situation.
Conflict affected populations in Yemen have been dealing with food insecurity and ongoing cholera outbreaks for years, leaving them particularly vulnerable to the spread of communicable diseases like COVID-19. That is compounded by the fact that damage to infrastructure because of conflict has left the country's health care system weakened.
It is vital that people continue to receive support in the health, water and sanitation sectors during the pandemic to prevent the spread of COVID-19 as much as possible.
GlobalMedic has been continuing to distribute Family Emergency Kits in Yemen. Each kit contains a water purification solution. This is a key tool for families to ensure they have consistent access to safe, clean drinking water and are protected from contracting water-borne diseases.
The FEKs also contain a essential hygiene items like soap. Proper and frequent hand washing is one of the easiest and most important ways to prevent the spread of COVID-19 and access to soap will allow families to take that step in protecting their health.
Finally, the kits contain a solar light to give families access to a consistent light source, as well as oral rehydration salts to treat dehydration.
Over the past month, we distributed Family Emergency Kits at a hospital to patients who are receiving kidney dialysis. These patients are at an increased risk of contracting COVID-19 and the FEKs will help them continue to protect their health.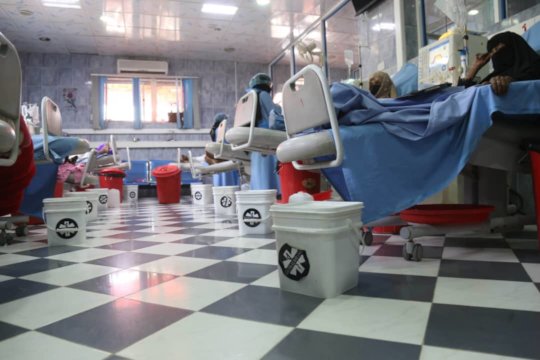 GlobalMedic has just sent its 32nd sea container full of humanitarian aid including water purification solutions, emergency food, and medical supplies to Syria to support displaced Syrian families who continue to bear the brunt of the conflict.

All funds raised will continue to go towards distributing Family Emergency Kits and Emergency Food Kits.

Family Emergency Kits provide a familt with a water purification solution to ensure they have access to clean drinking water. The kits also include basic hygiene supplies as well as a solar light. Clean drinking water and proper hygiene are the first line of defence against the spread of disease, and provide life saving assistance.

Our Emergency Food Kit has been specifically designed by Syrians, for Syrians. Each kit contains 6 meals of a dish called Mujadara, a local meal containing bulgur, lentils and fried onions. These kits deliver a calorically dense meal, while maintaining the dignity of the beneficary by providing a culturally appropriate solution. The food kits are packed by volunteers in Canada and distributed to families along with the Family Emergency Kit.

These two solutions mean a family now has access to clean, water hygiene items and nutritious, locally appropriate and good tasting food.

Please donate today to help us send more aid to those affected by this ongoing conflict in Syria!
WARNING: Javascript is currently disabled or is not available in your browser. GlobalGiving makes extensive use of Javascript and will not function properly with Javascript disabled.
Please enable Javascript
and refresh this page.