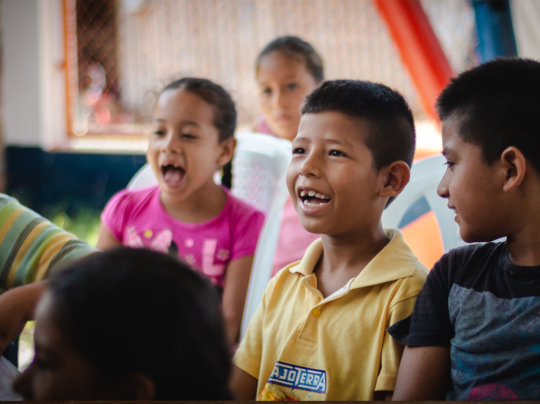 During the last three months, Cuentos en la Plaza - mobile libraries have visited San Vicente, Chone, Canoa, Tabuchila, as every month, we read stories, make craft and presented puppet shows.
On Febrary, we read "Lost and Found" by Oliver Jeffers, a story about a boy and a penguin who was lost, the boy decides the penguin must be lost and tries to return him. Each child drew their own penguin, accompanied by the puppet show " The Pointless Leopard: What Good are Kids Anyway?" by Colas Gutman.
On March, for Women's Month we read "Mi primer libro sobre ellas" ("My first book about them") by Marta Rivera de la Cruz, stories of 7 women dared to fight for their dreams and came even at a time when women had no right to almost anything. The craft activity was about Barbara McClintock, a botanist who loved science and found that genes can change their position at will, children learned about genetics. Also, we presented the puppet show "Little Red Riding Hood and the Wolf" adapted to the book of Road Dalh.
On April, for Book's Month we read "A child of books" by Oliver Jeffers, each child wrote their own book and counted their story. The puppet play was "The Incredible Boy eating books" also by Oliver Jeffers, the story of Enrique, a boy who loved books, but not like any child may like.
We also commemorated the third anniversary of the earthquake of April 16, 2016, it is our pleasure to continue doing what we like on these sites, and especially have valuable volunteers who have allowed the project to continue after 3 years. Let's keep it going!!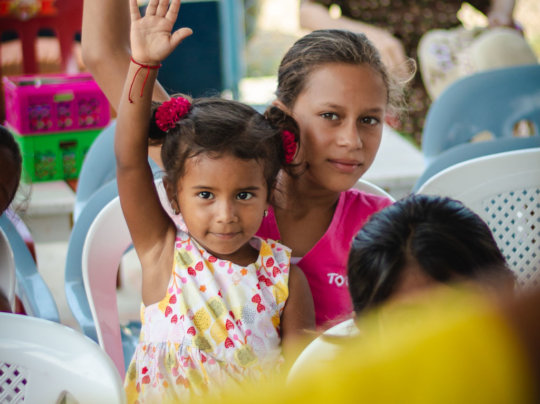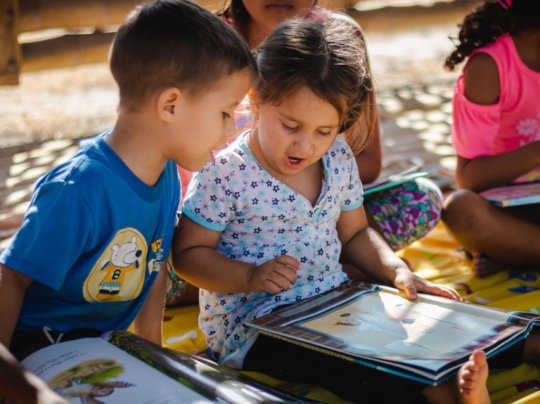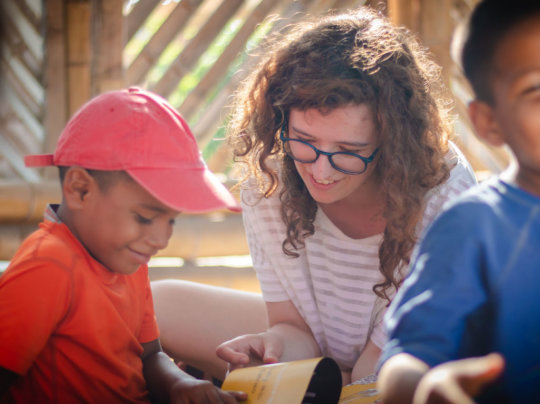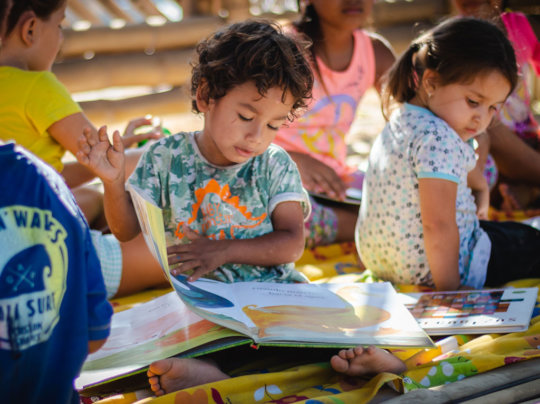 Links: