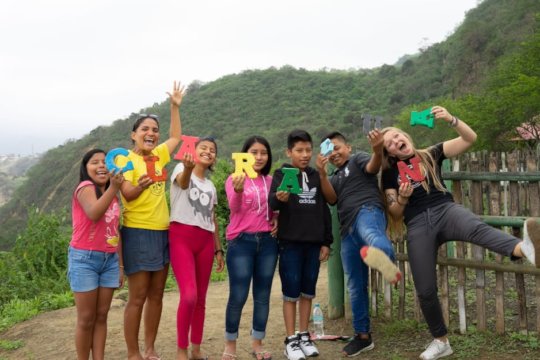 Hola a todos,
It has been a while since our last report, this is the final report of this project that has been active since April 2017, in these three years it has been rewarding to receive your support, which allowed us to keep working for our community.
In this opportunity, I would like to share the latest update until the first quarter of 2020, before the health and social measures to reduce the Coronavirus.
On January, our Club de Niños had rhymed stories of Dr. Seuss, such as "Green Eggs and Ham", "The Lorax", "Yertle the Turtle", "Gertrude McFuzz", and "The Big Brag".
On February, the Club had Women of Science Month, including Marie Curie, Jane Goodall, May-Brit Moser, and Vera Rubin, the children made the choice of the "Clara Luna Science Woman 2020" and the winner was Jane Goodall by a majority vote.
On March, before unexpectedly saying goodbye to volunteers and going into quarantine and social distancing, we were preparing for our annual Olympics Games working on stories of cooperation, fair play and teamwork with "Willy the Wizard" by Anthony Browne, and "Hippos can swim" by Pablo Bernasconi, and practicing the choreography that a group of children would present at the Olympics, with the song "Soy yo" by the band Bomba Estéreo. So, this is how we ended our face-to-face activities.
During lockdown period, we have been working on post-pandemic projects, that's why in a few more days we will be posting two new projects relate to "New Normality in Clara Luna" and the "Clara Luna's Community Library".
Thanks again for your great support!