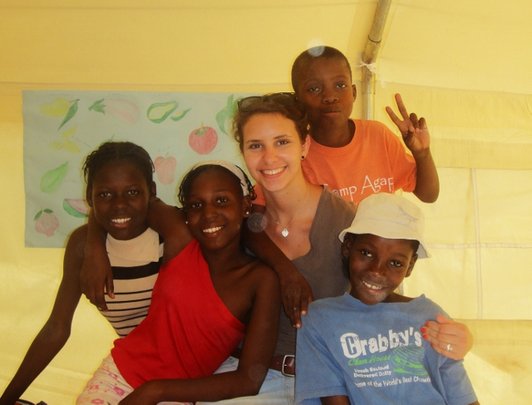 A few days ago, I visited the orphanage to check on a few children with mild skin infections and was met with quite a surprise. "Emma, how are you?" Said one of the younger boys. "Good thanks!" I replied, and he ran away giggling. Others energetically counted from 1 to 20.

I had known that one of our volunteers – Madeline – had been teaching English at the orphanage, but I had not expected such rapid progress.

The change in the children since we've been able to provide school, health care, English classes, and a safe house has been extraordinary. The benefits of having a routine and a safe place to sleep for the first time since the earthquake shows in each child's face and new found ability to focus on schooling and playing.

And this is, of course, to say nothing of the difference school and English will make in the children's long-term prospects for success.

As we see positive changes first hand, we wanted to take this opportunity to write and say thank you for all you've already done. None of these positive changes would have been possible without your generous contributions. We hope you'll keep supporting the orphanage as they move forward.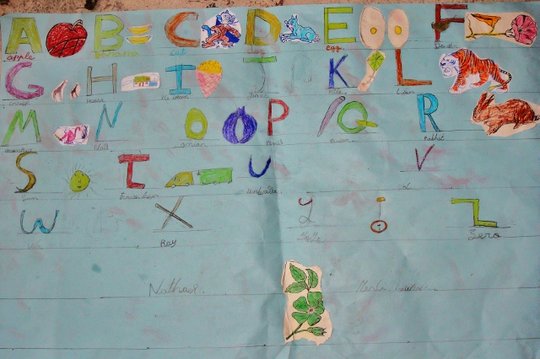 Links: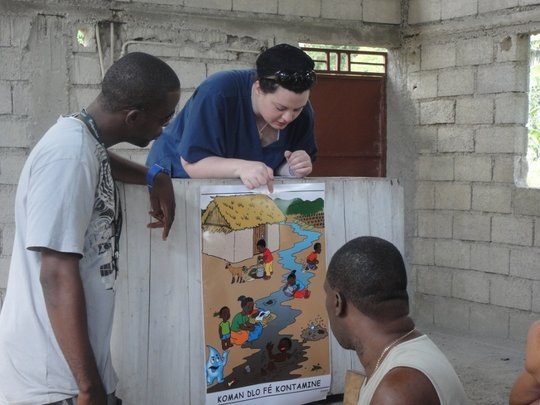 EDV volunteers recently returned from a cholera and disease prevention training in Fond de Negres. Attended by more than 100 community members, this series of trainings focused on preventing cholera as well as general water safety and how to prevent illness.

These kinds of trainings do more than impart essential information – they also place health in the control of the community. Armed with the knowledge they need, community members can protect their loved ones as well as themselves.

Each person who attended one or more trainings received a card for their attendance. This certificate proves they were present and has the essential facts of water purification, such as how much bleach to use to purify water.

While these efforts contain cholera, they also build connections as part of our larger push to improve health education in the communities where we work. This health education programme aims to control cholera and do much more.

We could never have provided these essential trainings without the support of donors like you. We're excited to hold more classes and we hope you'll be a part of giving more Haitians the tools they need to contain cholera by donating today or sharing this page.

Again, thanks so much for all you'll already done.

Warm Regards,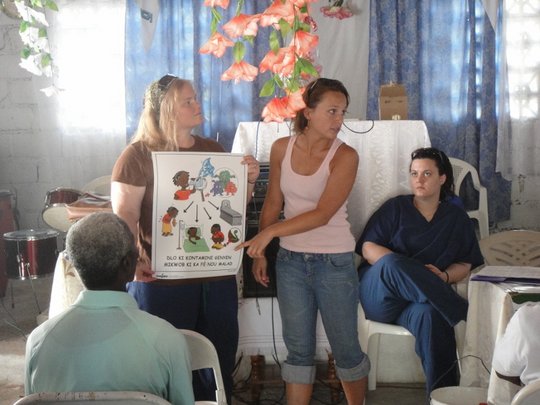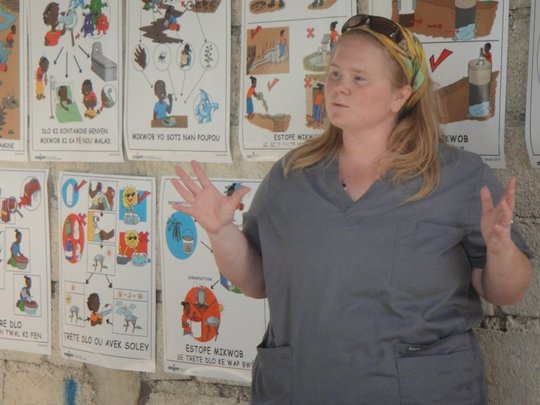 Links: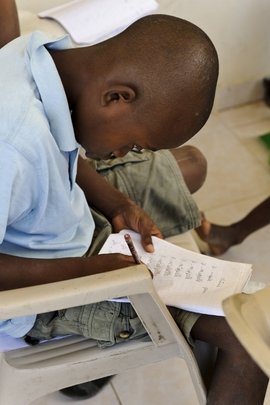 Thanks to your donations, we've been able to completely fund a school for all 31 school age children living at the orphanage for a full year.

Every part of the school has provided an educational opportunity – the older kids even got involved building the benches for their school! Properly supervised, they helped us put the prefabricated desk parts together, even trying their hands at drilling.

The next step in the school's development will be providing better books, uniforms, and increasing educational support for children who are struggling.

The education that your donations have provided gives these children hope for a brighter future. It is a long-lasting, essential gift, and we'd like to thank you for giving it to the children of Hands Together to Defend the Children (HTDC) Orphanage.

Further donations will support continued long-term security for the school, so please continue to spread the word about HTDC so that we can provide on-going support for these deserving kids.

Again, thanks so much for all you've done!

All our best,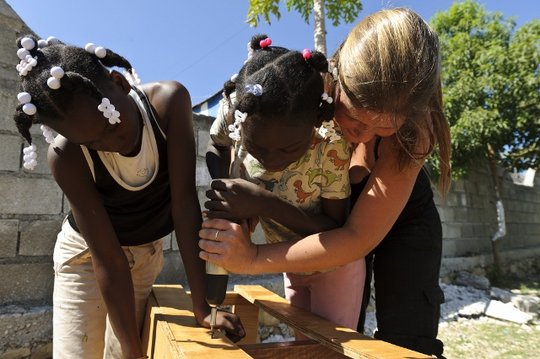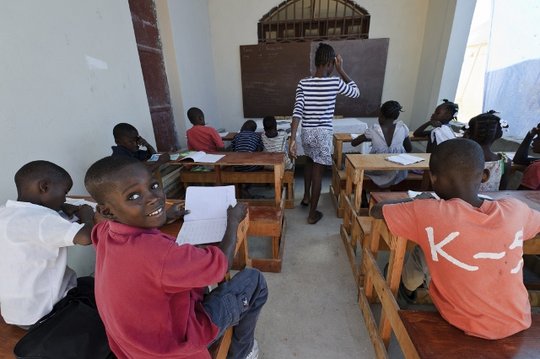 Links:
WARNING: Javascript is currently disabled or is not available in your browser. GlobalGiving makes extensive use of Javascript and will not function properly with Javascript disabled.
Please enable Javascript
and refresh this page.