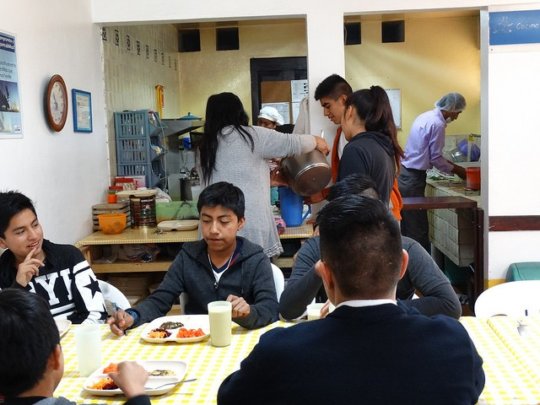 Our Commitment
JUCONI's efforts aim to ensure that each young person receiving care in our Youth House obtains independence, self-sufficiency, and a happy life away from violence. To achieve this, a great commitment to our own well-being is needed. Enforced with an accompaniment designed to heal the wounds that a life of deprivation, marginalization and abuse had left, JUCONI have worked for 28 years with an own educational-therapeutic approach that highlights the strengths of each beneficiary and develops their abilities to adapt adequately to the different circumstances of life, while empowering them in individual and citizen rights.
The earthquake that shook us
On Tuesday, September 19, 2017, a 7.1 earthquake shook us strongly. The epicenter took place in Chiautla de Tapia; 87 miles away from Puebla city. The consequences of the event still live in different places of our country. Fortunately, in JUCONI none of our beneficiaries, or our facilities were affected, except for some cracks in the ceiling in the day center (JUCONI Center) that serves children, adolescents and their families that have already attended.
Because of the situation some of the planned activities had to be suspended, such as the engraving workshops in the Erasto Cortés space, a visit to the Amparo Museum and labor rights talks. The young people who live in the Youth House reacted very responsibly to the contingency and gradually, normality returned to the routine of the House. Throughout the time, they were accompanied by our educators to attend some episodes of nervousness caused by the earthquake. From that stage on we have been working together to reinforce our prevention protocols.
Sharing knowledge strengthens capacities
Our commitment to the empowerment of our beneficiaries is permanent and as part of the strengthening of our direct intervention program, as well as the knowledge-sharing work carried out by the JUCONI Institute, through courses and trainings, on 25, 26 and October 27 will be held in Puebla, the 4th JUCONI International Conference. It will bring together specialists working directly or indirectly with people affected by violence in Mexico and the world. Around 25 experts will address topics such as: family therapy, trauma, family reintegration, early childhood development, clinical psychology, art therapy, child protection systems, among others. The Conference represents a great opportunity to gather in a single space, some of those who work to achieve a peace culture. In JUCONI we are very pleased to receive them in our house. On this occasion we are sponsored by: Mary Street Jenkins Foundation, UNHCR, FEMSA Foundation, Yakult, UNICEF, QUIERA Foundation, Family for Every Child and Hotel Colonial Puebla.
In our next delivery we will update you about the results of the Conference which, we are sure will be a pleasant and enriching experience for all the participants.
We invite you to visit the official website of the 4th JUCONI International Conference to know all about it.
We are approaching to our goal!
We are very happy to learn about our commitment to empowering young people has been successful. Likewise, we are pleased to know that, through our ongoing efforts in the fight against violence, we count on the trust and support of you as donors. Thanks to the contributions that benefit our project, we have now managed to raise a total of $ 32,699.00 USD. Through your generosity and support we get closer each time to our goal. Receive from the entire JUCONI team our most sincere gratefulness.
If you have any doubts, comments or just want to learn more about our Youth House, the work we do at the JUCONI Mexico Foundation and the different ways from which we fight violence, do not hesitate to contact us: asistenteproyectos@juconi.org.mx
Sincerely,
The JUCONI team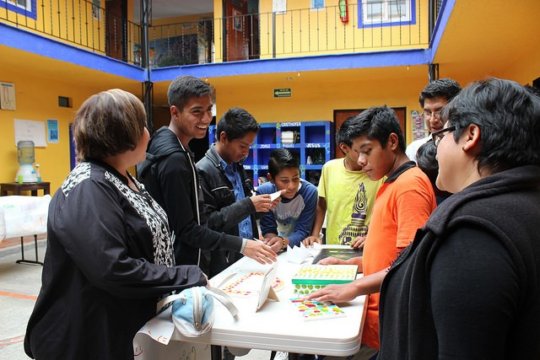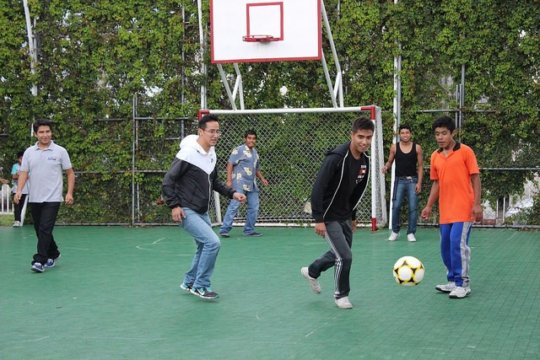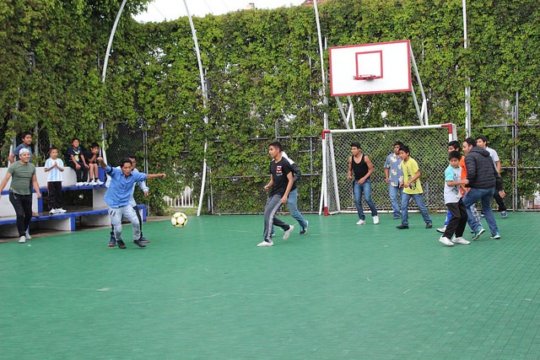 Links: