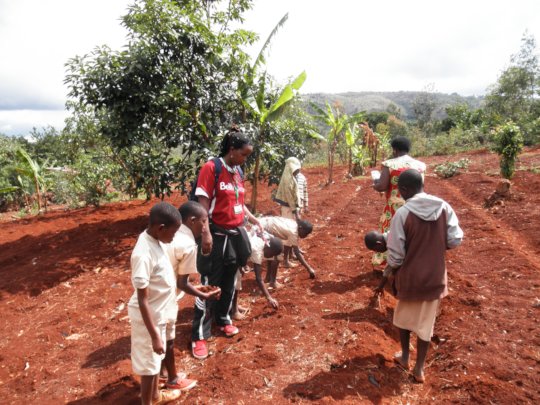 Even though the social and political climates are always changing in Burundi, the School Gardens Program continues to grow. There are fewer and fewer violent outbreaks but the cost of living increases daily in Burundi. And the gardens provide a regular supply of beans, corn, onions, carrots and cabbage to the students and families.
In the Burundi 4-H Schools, students receive agricultural lessons and practicum in 45-minute blocks of time. During this time students receive instruction and/or work hands on in the gardens. Because the gardens are demanding more time, they have also developed an after-school program where students can work in the gardens. The teachers have been able to adapt and apply the 4-H curriculum across several content areas to be used in their after-school programs. This makes it possible for the students to learn more about holistic, healthy choices for themselves and their communities.
Burundi has enjoyed a good rainy season since October, 2017. This means they will experience a bountiful harvest in January and February, 2018. Plans are being made to celebrate the harvest with feasts prepared by the students with vegetables from the gardens. Currently vegetables from the gardens are being served during lunch at two of the schools. And students are able to take vegetables home to share with their families.
This is all possible because of each of you, our donors. The people of Burundi thank you. We thank you. The world is a better place because you care.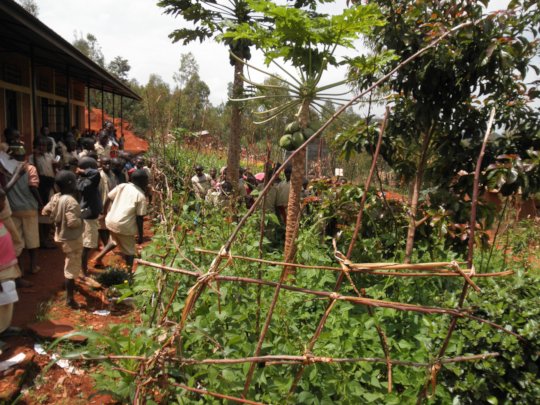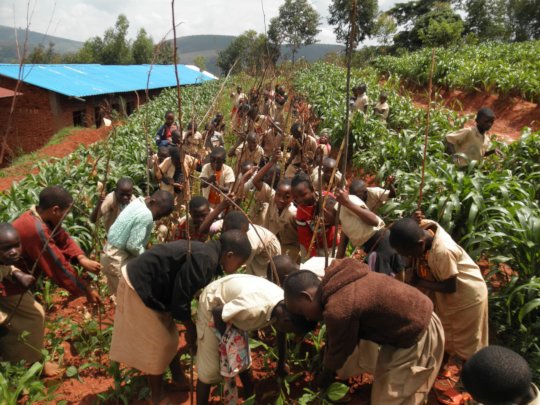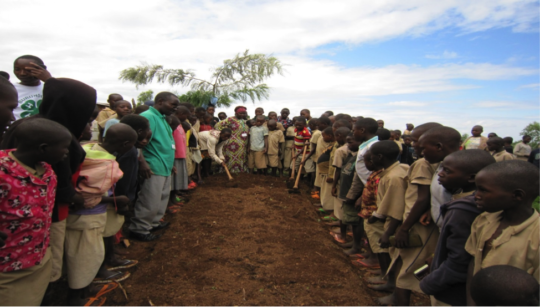 Since the beginning of 2017 there have been approximately 5,000,000 clinical cases of malaria registered across Burundi. Our Burundi 4-H Sister Schools are situated in one of the hardest hit areas of the malaria epidemic. Malaria is directly linked to food insecurity and malnutrition. Burundi 4-H School Gardens are playing a vital role in reducing the vulnerability of children by giving students the skills and materials needed to plant, grow and harvest their own vegetables, thus, improving their overall health and resistance to deadly diseases such as malaria. In turn these students are sharing what they learn with their families and communities, improving the health of everyone.
Several months ago, one of our Burundi 4-H staff members and some of his family contracted malaria. The disease slowed him down for a while but thankfully he is now well because he was able to obtain the right medicine and had access to healthy food. This is s a stark reminder about how important good nutrition is, especially for children, in fighting deadly diseases.
Because of the ongoing donor support and commitment, our Burundi 4-H Sister Schools have been able to begin their 3rd year of using the 4-H Gardening Curriculum in their classrooms and gardening labs. Students at the four schools are excited to get back to school and the gardens. With your support, teachers will be introducing the gardening concept to more than 600 elementary students during this school year! Over the next 9 months students will learn all about soil preparation, seed planting, cultivation, harvesting, and food preparation while also improving their skills in language, geography, mathematics, science and social studies . The greatest part of this process is that the students will be actively putting into practice, in the gardens, the concepts they are learning in the classrooms.
Thank you for your continuing support of the Burundi 4-H School Gardens Program.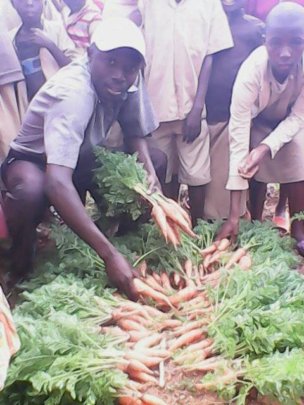 Teachers in Burundi are completing their second year of utilizing the 4-H Gardening Curriculum in their classrooms and garden "laboratories". Recently an evaluation was conducted by the Burundi 4-H Staff aksing students what they had learned while working in the gardens.
Six hundred and twenty-four students responded across four schools to questions about the school gardens. One hundred percent of students reported the school gardens helped them better understand how to grow vegetables. The primary things they reported learning include the importance of applying manure and fertilizers, using homemade insecticides to fight against disease, the importance of water for plants, and the use of grass to keep in the humidity and fertilizer. Students said they learned how to pick a good garden spot including high quality soil and access to light, and being positioned away from animals that might destroy the garden.
All 624 students believe they learned how to produce vegetables in school gardens and were excited to participate in the harvest. Crops included: carrots, corn, beans, tomatoes, and greens. Two of the schools had an open house celebration where they prepared what was harvested from the gardens and shared it with each other. The other two schools sent food home with participating students. In one of the schools Food World Programme has begun to provide a school lunch program. Vegetables from the school gardens have been donated to provide vegetables for the lunches. Students were also asked if they talk about what they learned at school working in the gardens with their family and other community members and over 90% report doing so. Students talked to their family members about how to create borders for the garden, the reasons for planting vegetables in lines, how to prepare compost and insecticides, and how they harvested and then cooked the vegetables that were grown.
Amazing growth in the gardens, the students and their families is happening in Burundi. Thank you for your continued support.
"There are genuinely sufficient resources in the world to ensure that no one, nowhere, at no time, should go hungry." Ed Asner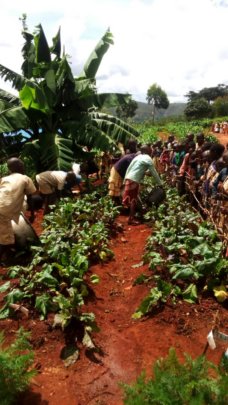 Links:
WARNING: Javascript is currently disabled or is not available in your browser. GlobalGiving makes extensive use of Javascript and will not function properly with Javascript disabled.
Please enable Javascript
and refresh this page.