This project provided support to children and families of special needs children from November 2017, meanwhile, we continue to advocate for better services and support for families of special needs children while raising funds to provide health assessments, disposable diapers, wipes, nonperishables, etc.
We are concerned that rather than supporting families with developmental services the Government of Saint Lucia have chosen a system that engages parents in a constant struggle to obtain and maintain vital services for their special needs children; to date the Government has defunded the Community Health Assessor for Special Needs Children, therefore parents who are poor or does not have the necessary financial means have difficulty getting their children assessed to be eligible to attend school.
Also, the EDUCATION QUALITY IMPROVEMENT PROJECT (EQuIP) funded by the Caribbean Development bank will conduct a study to "enhance special needs education by assessing what institutional and infrastructural improvements are needed to provide quality education and equitable access to children with special educational needs" but the government has removed the infrastructural part of the project to construct a modern physical space for the rehabilitation and education of special needs children.
Your generosity has taken us thus far and we continue to request your support, advocacy and encouragement to assist special needs families during these challenging times.
Caring for special needs children requires patience, dedication, love and financial resources to ensure the continued well-being of special needs children. By laying the groundwork early and taking advantage of available resources, you can minimize the worry of caregiving and enjoy its rewards.
Bowsing through the 2018/19 Estimates of Expenditure there was still no provision for a special needs community specialist and funding for medical assessments which is critical for special needs children to qualify for social assistance, education and other benefits.
Caring for a special needs child can bring unique joys to your life—as well as a number of financial and emotional concerns. Unfortunately, there are no free support programs and free resources in place—that can make it easier for you to give your child a secure and fulfilling life, The financial demands of any specialized care may be immediate and intimidating.
It may be even more dunting if either parent need to leave the workforce to care for a loved one with special needs, the second half of last year and the first quarter of this year your generous donations allowed us to assist 13 children with special needs assessments, consumables such as disposible diapers, wipes, personal care and non persishable food items to assist families, we continue to hope for your generosity to continue assisting those we are already assisting and those who are in dire need of assistance. We cannot do it alone and are asking for your help and donations.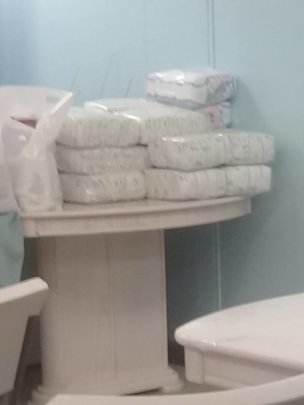 At this time of the year children everywhere are writing their Christmas lists and are hoping that Santa will leave that special toy for them under the tree on Christmas morning. We can all remember the excitement and anticipation, of wishing for a new toy, the latest doll with all the accessories or that must have gadget. We can also remember the look of sheer delight and smiles on children's faces when they open their presents and the fun and enjoyment that special gift gives them.
But for underprivileged families who have special needs children it's not that easy or straightforward. Often the cost of giving their child the things that will bring enjoyment, fun and pleasure is too much for them to afford. Gifts that are suitable for children with additional needs to be able to use, or enjoy safely, can cost as much as ten times the price of a regular item.
The future of special needs children in St. Lucia is uncertain as they have lost government funding which provided a special needs health assessor who provided health assessments to special needs children, Raise Your Voice Saint Lucia Inc believes in giving families who have children with special needs the chance to find a better life together, not just at Christmas but all through the year. On December 22nd, we delivered personal care items and nonperishable foods to families of special needs children and during the last three months assisted with getting health assessments which is quite costly for poor and needy families.
By making a donation to our fundraising drive you contributed to making a difference to a child's life and help families find and afford health assessments and personal care items such as pampers, wipes, skin care, milk and other food items that mean so much to their child.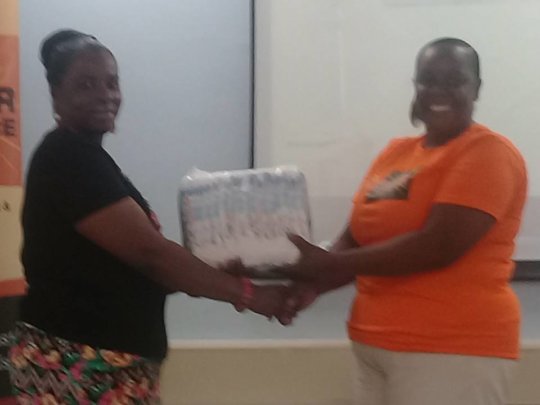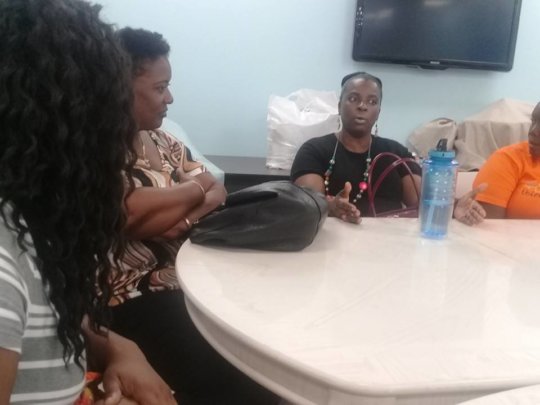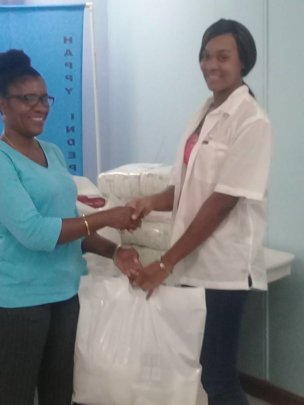 WARNING: Javascript is currently disabled or is not available in your browser. GlobalGiving makes extensive use of Javascript and will not function properly with Javascript disabled.
Please enable Javascript
and refresh this page.