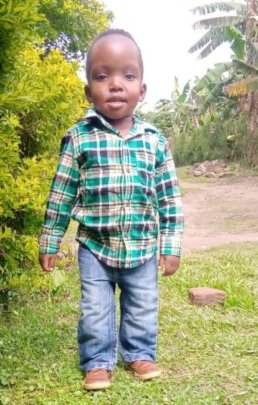 As the world grapples with the coronavirus, public health must be the first level of concern, with the focus being on preventative and containment measures as well as equipping and preparing the global health care systems' capacity to confront the pandemic. The Ministry of Health in Uganda as of 25th February 2021 warned that the current drop in COVID-19 numbers is not good news. Health ministry officials say the drop in numbers is just the calm before an impending second wave. Despite the uncertainties brought by COVID-19, efforts remain strong to ensure the safety of our staff and the families that we work with by wearing masks at all times and frequent hand and equipment washing during and after therapy sessions.
Since the beginning of 2021, we have started 3 new outreach clinics in the Kasese district (Kyalumba, Kinyamaseke, and Karusandara). These new outreaches have increased the number of new referrals coming in and we are looking into increasing the number of therapists to meet the growing number of children.
We received a volunteer for our Nutrition Department in January from Makerere University who is doing great work in managing malnutrition in children of all age groups.
"I am a graduate from Makerere University with a bachelor's in Human nutrition. I'm a female aged 27 years and married. I can manage malnutrition in all age groups and people with special needs like people living with disabilities. With this knowledge and experience, I felt it would be okay to share my knowledge with any organization that worked with children. It was during that time that I landed on an interesting organization that deals with children with disabilities and this is Kyaninga Child Development Centre (KCDC). I got to know about KCDC and what they do from the internet using their website and their Facebook page. I applied as a volunteer in the nutrition department. I was very excited when I was offered that opportunity to work with them.
During my voluntary time at KCDC, I have learned a lot like how to manage feeding difficulties especially experienced by children with cerebral palsy. This included proper positioning and identifying the right food texture a child can feed on as well as food introduction into the mouth. This was so interesting when being done with the speech therapists. "
Multi-disciplinary working is an important aspect of KCDC's therapy model, and many of our children benefit from seeing two or three therapists who work together to reach the goals and help a child gain functional independence. An example of the importance of this team-work is shared here:"
Brenda- Physiotherapist
"Edgar, a male child, was brought to KCDC by mum when he was 1year and 4months. He was referred to KCDC by CURE Hospital where she had CIC Training. Our team assessed Edgar and discussed the management plan with the parents. On the first visit, mum was complaining of difficulty in standing and walking and was not mobile. On assessment, he had decreased muscle tone and hypermobility in his feet. He stood with everted feet when placed in standing.
Physiotherapy management involved trampoline exercises, sit-to-stand exercises from a raised stool, walking exercises in a wheeled walker aimed at increasing lower limb strength, independent transfers, standing and gait training.
6 months after therapy, mum reported that Edgar could now crawl independently, stand with minimal support, and was able to sit, stand and move with minimal difficulty.
10 months after therapy. Mum reported that his lower limb strength had greatly increased, transfer from sit to independent standing.
17 months with therapy, Edgar can now walk with the assistance of a wheeled walker issued by KCDC. He is now more mobile; able to make transfers from floor to chair.
23 months with therapy, Edgar can now walk independently."
Golden- Orthopedic Officer
"I offered PIEDRO boots and AFOs which we thought would be a good idea for firm support around his hypermobile ankle joints. Each time mum would visit our clinic with Edgar would show appreciation for these shoes because Edgar would place his feet well onto the ground and it would become easier for him to take steps in the shoes than when he had no shoes. Edgar's parents both showed their gratitude when they met us last month and said "we are glad that our son can now walk, may God bless you people of Kyaninga, we are even promising to donate the walker that Edgar was using. It is our prayer that other children also improve." Edgar's dad also attended our Father's group meeting and encouraged other parents to continue with therapy and give support to the family especially, fathers. "
Another milestone from multidisciplinary teamwork reported by Patrick an occupational therapist
"Desire a 7-year-old girl, assessed with Visual impairment at KCDC on 12th Feb 2016
Subjective information and observations supported with past medical records reveal that Desire had visual impairment secondary to the rubella virus that affected the mother during pregnancy. Shortly after birth, the mother consulted clinicians at fort portal regional referral hospital private and they referred her to Mulago hospital for further assessment which she did not because of lack of finances.
Shortly after assessment, we referred Desire to Ruharo eye center in Mbarara for further visual assessment before resuming therapy. From there she was diagnosed with visual impairment/ total blindness that cannot be corrected by other medical means and devices such as glasses.
After assessment at 2 years, Desire presented with;
Learning difficulties inability to play and explore with challenges to engage in self-care like feeding
Behavioral challenges characterized by rocking, self-beating, and dropping objects
Social challenges and communication difficulties with the inability to socialize/ interact with strangers
Delayed milestones with difficulties in sitting, transfers, walking
After analysis treatment was to be interdisciplinary, with priorities emphasized on;
Improving learning abilities through sensory integration
Training milestones such as sitting, transfers, standing, etc
Improving behavior and communication through reinforcement and communication strategies
Through ongoing therapeutic intervention both at home and clinic Desire has been able to;
Sit, stand independently and walk holding on to objects
Transfer from one position to the other such as up and down to bed
Improved learning abilities and behavior with the ability to explore some textures
Improved self-care with ability to feed self on the cup with minimal spilling
As the main goal of therapy to achieve independence/ full potential we work towards increasing engagement in basic activities of daily living such as self-feeding, cleaning dressing, grooming, and improving sensory integration abilities as Desire may need to rely on other senses like tactile, auditory, smell due to loss of vision."
Through our partnership with Habitat for Humanity, a Non-Government Organisation that provides social housing support for vulnerable rural households, especially women and children through the construction of homes with a ventilated pit latrine, shower stall, and water tank, Desire's family was blessed with a new spacious house with rails that have helped improve her functional independence.
We look back on last year and see positives in the progress that children have made in their developmental milestones due to families being home more, new projects that we started, and new staff we have welcomed. We are thankful for health and for our supporters that have enabled us to continue working and reaching families in need of help and hope.