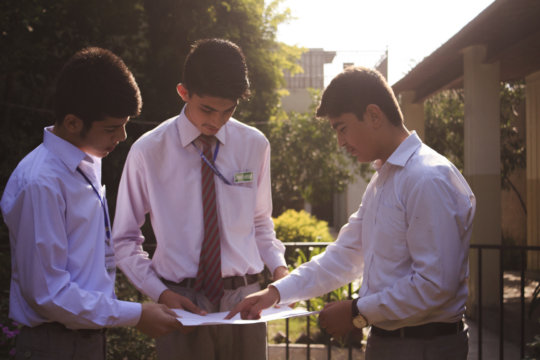 Since our last report, where we told you Shahzad's story, more young people have found alternatives to violence and chosen peaceful ways of life. Since then, the leader of the project that changed Shahzad's life has commented, ''a sense of harmony and a sense of mutual respect among young people of different faiths has been developed as a result of the project''.
Like Shazhad used his passion for poetry to spread messages of peace, Jan used his love of writing to challenge violent ideas. As a teacher, he began to realise the danger of young people being radicalised by the Taliban, and decided to work with Aware Girls to make a difference, and promote peace.
When he noticed that the Taliban had started to take over his community, he used the only thing he really knew how to do to try and stop them, he started writing.. Jan remembers, ''I always liked reading and from early childhood, I would read anything I could get my hands on''. But soon he realised that this action was not enough to save the young people in this community from the Taliban's radicalisation. Inspired to take greater action, Jan started to teach his young students about peace and conflict resolution, and urged them to stay away from the Taliban.
In 2013, he came across Aware Girls and attended one of their trainings, giving him greater knowledge on fighting radicalisation and extremism. He encouraged the young people he worked with to attend the trainings as well, to give them an alternative to violence. Jan risked his life trying to deradicalise young people who the Taliban had already been teaching. He was determined to show them a peaceful way of life, but he risked them telling the Taliban about his activities, and he became a target for Taliban attacks.
Despite the danger, Jan continues to teach young people about peace. He was able to teach a young boy who had been brainwashed by the Taliban from a young age. He reflects, ''now he is in the 8th grade. He writes very good poetry and looks after my library, which I have opened for youth to expand their horizons on the world, peace and pluralism''.
With your support, we can more give people alternatives to extremism.
Photographs: Dania Ali/Stars Foundation/AwareGirls