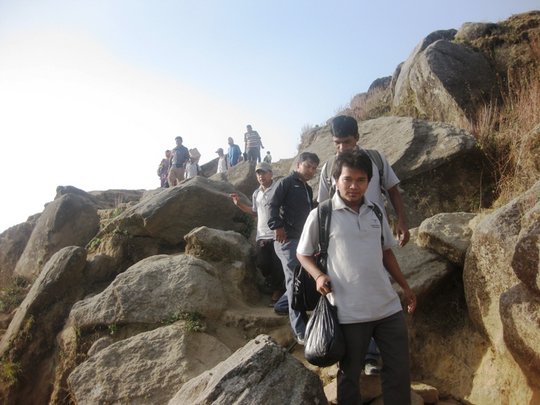 On behalf of the Himalayan Cataract Project, I would like to thank you for joining us in our mission to fight curable and preventable blindness in the developing world. It is through your generous contribution that we are able to bring world-class eye care to the most remote regions of the world.
The Himalayan Cataract Project and Tilganga Institute of ophthalmology have been organizing Outreach Microsurgical Eye Clinics (OMECs) to extend eye care are services in the under served regions of Nepal and India for more than a decade.
From February 25th to 27th 2010, an OMEC was carried out at Jagadguru Kripalu Charity hospital at Managarh-UP, India. A total of 2,181 patients were examined and one doctor and five support staff performed 520 cataract surgeries.
On the 24th and 25th of March another OMEC was organized in Pakhribas in eastern Nepal. A total of 1,363 patients were examined and two surgeons performed 125 cataract surgeries.
On March 30th and 31st an OMEC was carried out in a very remote area of eastern Nepal near Kanchanjangha Mountain region. After trekking three and half days the team examined close to 1,000 patients and performed 81 cataract surgeries The Himalayan Cataract Project co-founders Dr. Geoff Tabin and Dr. Sanduk Ruit were part of the team.
Between April 20th and 22nd, Tilganga organized an OMEC in Dhobi, Ramecchap. During the two days, 554 people were screened and 89 surgeries were performed. In May, an Outreach Camp was conducted in Dolakha and after screening 408 people, 106 sight-restoring surgeries were performed.
Tilganga is planning 14 OMECs between July and December and they expect the total number of surgery to reach 3075.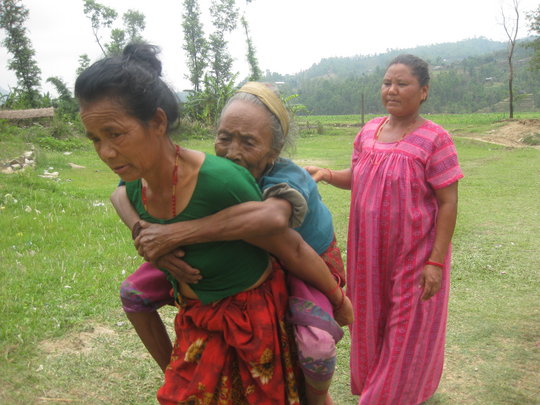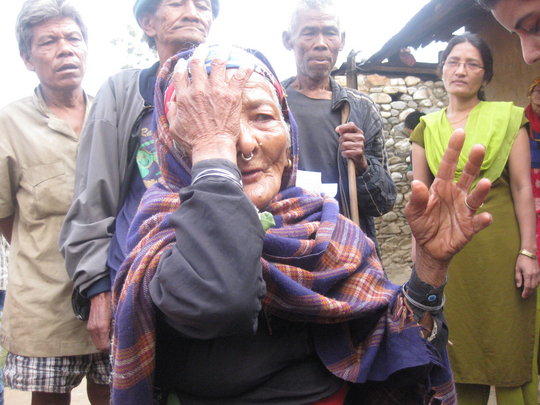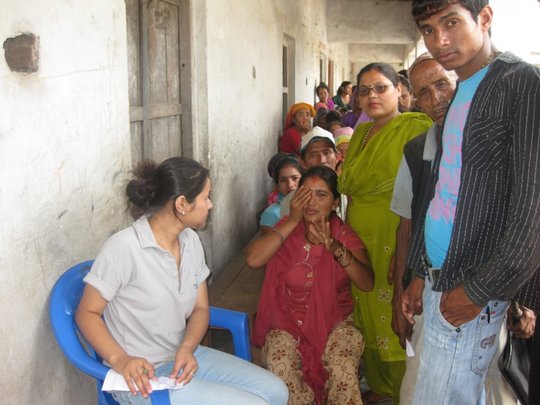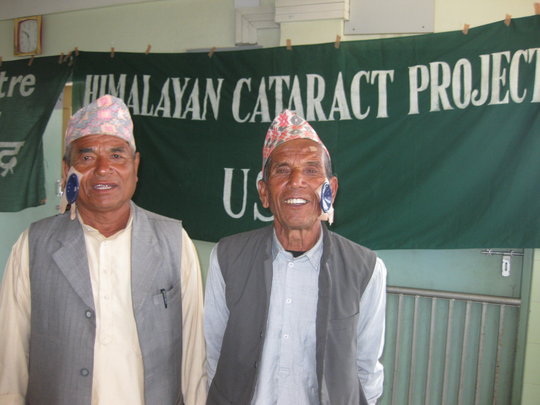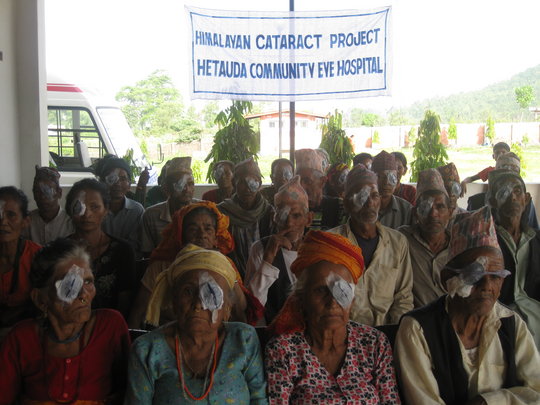 Links: