This report is being sent to friends who have generously supported the efforts of our partner in Zimbabwe, the Women Advocacy Project (WAP), to combat early marriage through income generation. We have launched three appeals for WAP on GlobalGiving since 2018 and raised almost $5,000 from 45 donors.
Since our last report in March, the world has turned upside down. Zimbabwe is very much on the front lines in the fight against COVID-19 as we will shortly explain. But the main takeaway from this report will be entirely positive. The girls in Harare who have benefitted from your generosity have risen to the challenge of the pandemic like true heroes.
First, Zimbabwe. So far, the country has registered 1,820 cases of COVID-19, with 26 deaths. This may seem low, but Zimbabwe's medical services are in tatters and the fear has always been that if the virus gets into the crowded communities of Harare, it will be unstoppable.
As a result, the government has enforced the lockdown with severity, and even violence. We hear that the police and soldiers are raiding communities, and arresting and fining people who are not wearing masks in public. Locked down in cramped houses, often without electricity or access to food, people are scared.
We first asked for your support in 2018 to help WAP train two teams of girls in the communities of Epworth and Chitungwiza to produce and sell soap. Our hope was that with some money in their pocket, the girls and their parents would find it easier to resist early marriage.
The launch was a rousing success and the soap-making was really taking off in March. Between them the two teams had produced and sold over 1,000 bottles of Clean Girl soap and were on a roll!
Then COVID-19 descended and priorities changed. Faced by the threat of infection, food shortages, closed schools, and restricted movement, WAP mobilized the girls to serve their immediate communities.
Soap-making was of course suspended, but over 200 bottles of Clean Girl remained unsold. These were shared out among the girls, to be used by their families and neighbors. WAP then launched a small emergency appeal that yielded $4,500 from several close friends - Action for World Solidarity in Berlin, the Pollination Project, Rockflower and AP.
This allowed Constance, the head of WAP, to produce face-masks and train six girls to make masks. Dickson, the WAP program manager, made 1,250 bottles of soap at home with left-over material from the soap trainings. Wearing masks and observing social distancing at all times, Constance and Dickson then worked with the girls to assemble emergency kits comprising cooking oil, maize flour, face masks and soap.
WAP gave kits to four clinics that were running dangerously short of essential material. Constance then turned to Chitungwiza and Epworth. Trish and Evelyn, WAP's two "ambassadors" against child marriage, led teams of girls out into the communities to distribute the kits to over a hundred highly vulnerable families. With each visit they dispensed advice about social distancing, hygiene and nutrition. As you can see from the photos, their advice was generally well heeded!
This contribution by WAP, at very little cost, has helped to stabilize these two distressed communities and ease some of the pressure. Throughout it all, WAP has managed the project effectively and transparently, in spite of the challenges. They have kept us informed about expenditures and monitored results. And Constance is the first to agree that she has learned a lot, often by trial and error. This gives us great confidence that any future invstment in WAP will be very well used.
Here at AP we have not recruited a Peace Fellow to work with WAP this summer, but we have an active team of undergraduate assistants supporting our partners and they are keen to meet Evelyn and Trish remotely, much as Claire did in April. We hope that WhatsApp will oblige! There is nothing like personal contact to remind us that we are all in this pandemic together, rich or poor.
We have taken other steps to encourage WAP through this difficult period. We featured Constance in a recent news bulletin honoring mask-makers, and are acting as fiscal sponsor for an ambitious 2-year soap-making proposal by WAP. Constance has also started to blog directly to our website, which helps us all to better understand the pressures on Zimbabweans.
Finally we are embarking on a new quilt project that will allow the WAP girls to describe their lives through embroidery. The girls produced spectacular squares for the Zimbabwe Child Marriage Quilt last year and they want to return to stitching! We think it's a great idea. Anything that feeds the energy and creativity of these young women will help to keep the pandemic at bay!
Thank you again for your generous support. Please stay safe.

Iain, Constance and the teams from AP and WAP.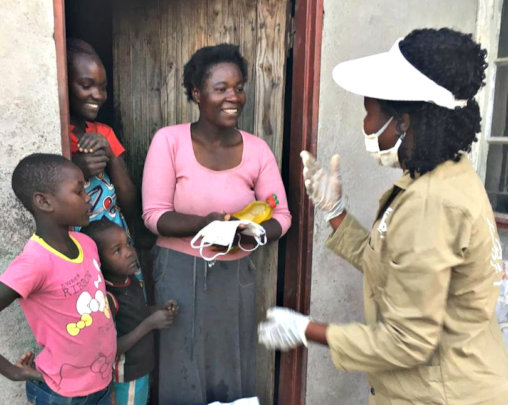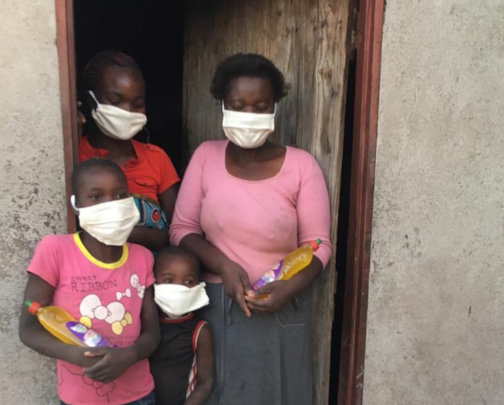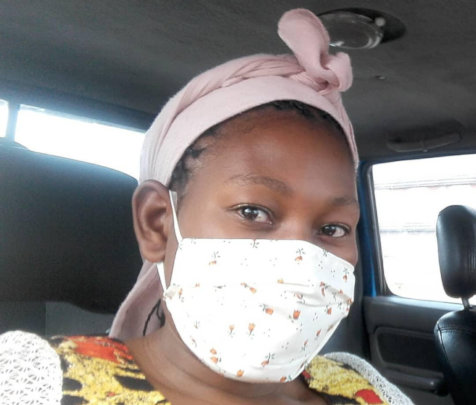 Links: