A massive thank you to each of you who support Refugiu's tutoring and mentoring programme in Tarlungeni, Romania, through Children's Helpers Worldwide. You are making such a big difference for the children and teenagers at this project.
Robert, the head of Refugiu, has sent us the following updates. Two new boys, Ianis and Alex, have joined the programme.
Ianis, aged 3, is very happy to be at the programme and enjoys all the activities very much.
Alex, aged 10, has had a very difficult start to life. He is the half brother of two younger children at the programme, Lushu and Mirabela. He used to live with his grandmother in another village, Hetea. His grandmother forced him to beg in the city of Brasov for years and he ran away and went to Tarlungeni, to live with his mother again. Robert asked him why he left and Alex replied:
"There was great poverty. I wanted to go to school but they did not let me go. I did not have a bed to sleep on. I was sleeping on the bare springs of a mattress. I did not eat some days but I had to make money."
Robert said about Alex:
"He is a boy who does not miss the programme and who has the desire to learn to write and count."
A big thank you to all of our supporters for giving this opportunity to these two boys!
Delia, aged six, has been making good progress. She has been attending the programme for a couple of years. Robert said that when she first came, she just wanted to play, but now she is the one who writes the most nicely among the children in the younger group.
We are grateful to everyone who supports these children. In April, we took part in GlobalGiving's Little By Little Challenge. Our supporters donated $868 and we were awarded $356 in bonus funds from GlobalGiving. This will support the programme for another four months! Some of the people who contributed kept their donations anonymous but from what we know, contributions were made from people based in Australia, Belgium, England, The Netherlands, Romania, Russia, Scotland, South Africa, the USA and Wales!
Locally, one of our volunteers in Brasov, Manuela, arranged a collection of items and donated these to Refugiu just before Easter. The items included 6 big bags of clothes, 22 notebooks, 4 sets of crayons, 21 pencils, 2 kg of oranges, 2 kg of flour 2 kg of cornflour, sweets, and a blanket. In May, she was also able to donate a crib, bed clothes and a mattress.
In the UK, Sarah, who has volunteered in Tarlungeni a few times, sent a parcel to Refugiu, with pencil cases, stationery and educational items, among other things, for the children. Katherine, also from the UK, found us on GlobalGIving. She and her family support this project on a monthly basis and they sent a special donation for Easter and an Easter card too.
It is wonderful that people are coming together from around the world to support these children! All of us at Children's Helpers Worldwide and at Refugiu are so truly grateful for all you are doing for the children and teenagers in Tarlungeni!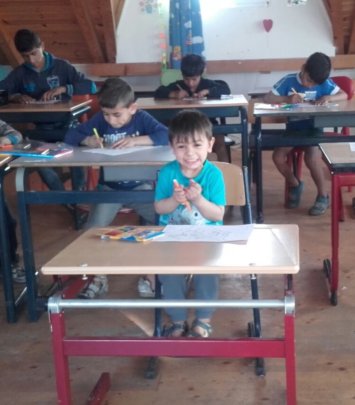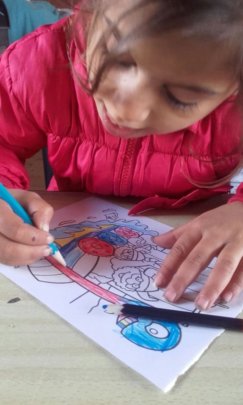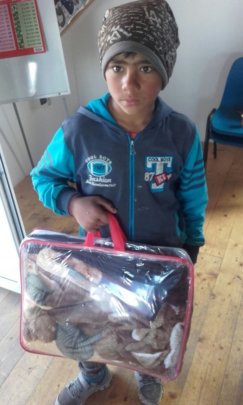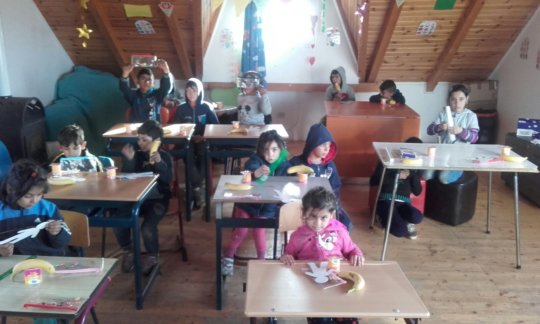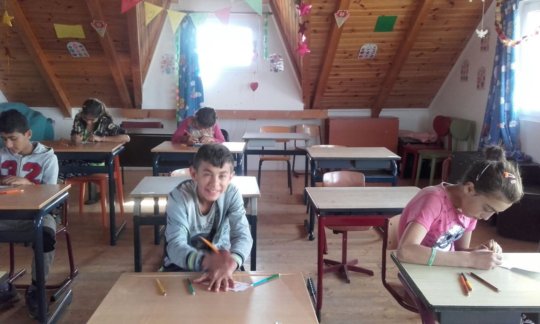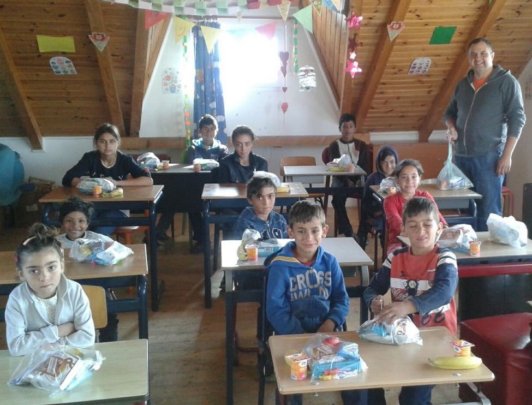 Links: