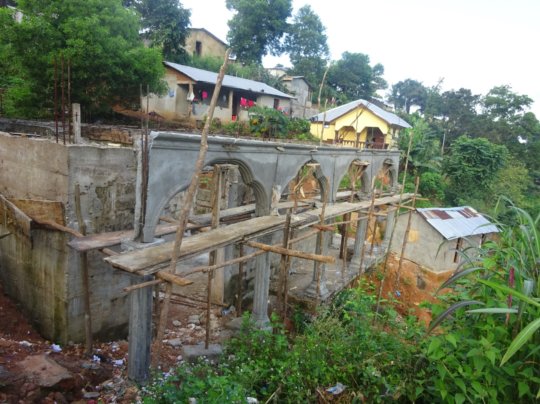 The Bonnie Memorial Children's Home for Ebola orphans is much closer to reality. Arches for the front of the building and Roman columns for the back veranda are in progress. The next step is to pour a ceiling for the basement. We are hoping to finish strong so that by the start of 2017 we can move in 25 children orphaned by the Ebola crisis.
We are more than two-thirds of the way there! Your donations made this terrific progress possible. Can you help us finish the last of the construction? Please share any way you can; small or large gifts...every penny counts. Sacrificing for others is worth it. "Your deeds are your monuments" –Inscription on an Egyptian tomb.
Thanks in advance for your contribution.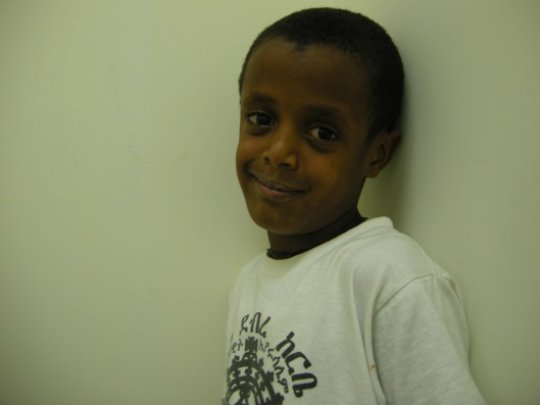 Shewit is an 8 year old boy from Adwa town, which is 934 kilometers from the capital of Ethiopia, Addis Ababa. He is exceptional - energetic, friendly, and extroverted; he loves to play and make conversation with new people he meets. If you see a group a people laughing and having a great time, you can be sure that Shewit is in the center. Shewit loves to play soccer and he wants to be a doctor when he grows up. But it was not always well for him.
Shewit was bown without testis and he has been in three different hospitals since he was two years old. He had his first surgery, which was unsuccessful, at the age of 7. When his mother first brought him to BethanyKids at Myungsung Medical Centre, she was worried and sick herself. Because of her health condition she can't work, and her husband retired some years back so their family of 10 children are living on his pension benefit. They were already struggling financially, and Shewit's medical costs were hard for the family. When his mom was informed that he can get the surgery for free, she was overjoyed and so relieved.
His mom said, "Because of his condition it was hard for me to make sure the needs of my other kids were satisfied. I knew he needs a special care and I always worried as a result of his condition. He dropped out of school... at early age because he had a lot of absents going to hospitals and since then he couldn't go back to school. This hurts the entire family member a lot. Once his surgery failed before and (because) we can't afford for another surgery again we always worried thinking that he won't get to a normal position again. But God intervened and he is now in his best position. And I am so grateful for the free treatment he got."
After the surgery Shewit is now very healthy and excited. His mom is also happy for her child. She is thankful for your generous donations for his surgery. Please consider donating to help change the life of another child like Shewit.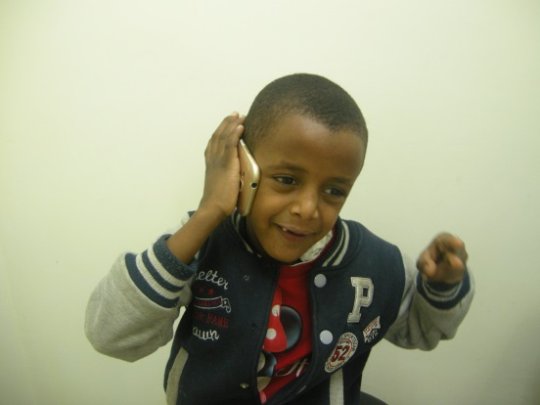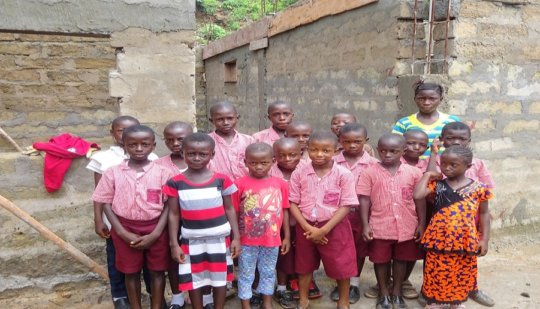 The Bonnie Memorial Children's Home (BMCH) located at Kondie Farm is going up gradually. The retaining wall is completed and the next phase (roof, plaster, paint, electrical, plumbing, appliances, kitchen, and furniture) is about to start. Even more exciting, this month we contacted some of the Ebola orphans who will eventually stay at the home. Our team worked with various groups, centers and homes to locate these Ebola orphans. They are presently with caretaker parents and live in various communities around the city of Freetown. All of the children are on scholarship at the Imatt school until the orphanage is completed and they can move in.
Thank you for supporting the BMCH buliding project to provide shelter, food, clothing, medical care, and education for these children. The project is still ongoing and when it is completed we will need to support them long-term, so please consider becoming a monthly partner to this project. For more information, click the link below.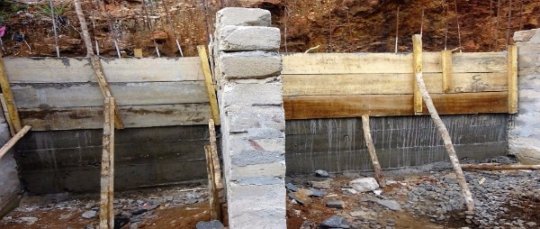 Links:
WARNING: Javascript is currently disabled or is not available in your browser. GlobalGiving makes extensive use of Javascript and will not function properly with Javascript disabled.
Please enable Javascript
and refresh this page.