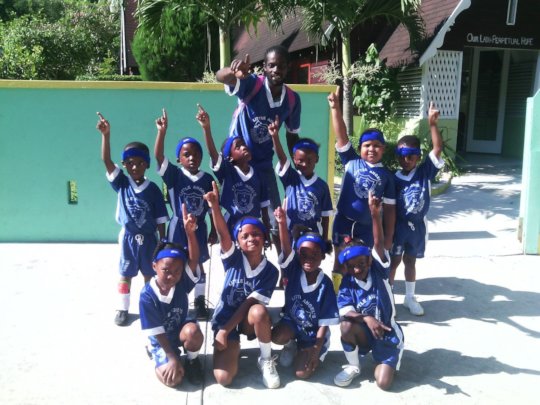 It has been a great year for students at the Little Angels Learning Centers (LALC) in Jamaica! This month, the LALC in Gordon Town held its' annual Sports Day. The children participated in various games including hurdles, an obstacle course, a Math race, and a potato sack race. The day is fun for the children and also helps them to further develop their physical and cognitive skills.
Recently, the principal of a nearby elementary school in Gordon Town, contacted us to say that the students from the LALC are doing very well academically when they enter the first grade. This is due in large part to the curriculum prepared by the LALC teachers, who work diligently to research and find the best educational activities as well as produce materials that enhance the children's learning experience.
LALC students come from some of the poorest areas of Jamaica, so the education and nutritious meals they receive in Mustard Seed Communities' care is vital to giving them the head start in life that all children deserve. It is only through the generosity of people like you that Mustard Seed is able to serve these children. Thank you for your support!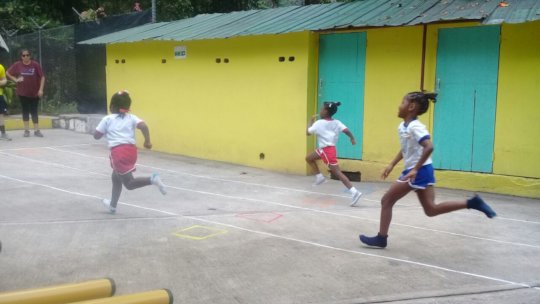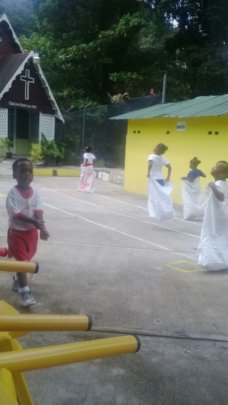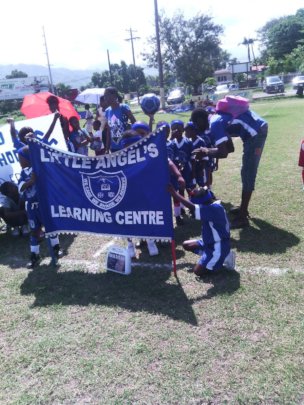 Links: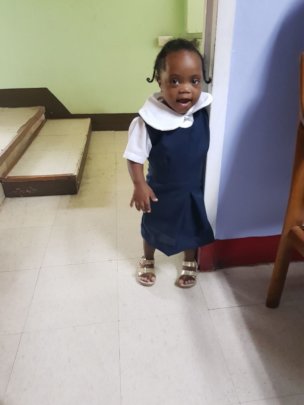 The 2017- 2018 school year at Mustard Seed Communities' Little Angels Learning Centers (LALC) in Jamaica is shaping up to be a great one! We welcomed 52 new students in September in Kingston and Gordontown and have watched them grow as the year progresses. LALC students come from impoverished environments where they would not receive the educational opportunities or the nutritious meals they do in Mustard Seed's care. It is only through the generosity of individuals like you that Mustard Seed can continue to provide the high-quality early education and daily nutrition program to give these children the head start in life that they deserve. Thank you for your support!
The second half of the school year begins on January 8th. On a typical day, students spend time learning both as a group and an individual through lessons and structured play time. In addition to their daily classroom activities, students receive two meals a day and participate in various enrichment programs including a career day, spelling bee, and field trips. The classroom is made up of children from the surrounding community as well as residents in Mustard Seed's care.
We are excited that one of our youngest residents, Gracie, who has Downs Syndrome, will be among the students at the LALC in Kingston in January. Since coming to Mustard Seed, Gracie has surpassed expectations, learning self-care skills including dressing, feeding herself, and communicating through sign language. In a school environment, she will be able to continue to learn and build on the skills she has already acquired. The other students also benefit from an integrated classroom, breaking down stigmas that can exist regarding people with disabilities. We hope you enjoy some pictures of Gracie in her new uniform, looking forward to her first day of school, and other LALC students!
Links:
The students in our Class 3 section, the highest level we offer, graduated last month! I was fortunate enough to be able to spend time with these students right before their big day. They were all filled with such an incredible excitement and sense of pride in their accomplishment. I asked them what their favorite part of going to school was and they gave me a wide variety of answers. From drawing to math to learning new songs, they loved it all!
I also had the opportunity to speak with their teacher, Auntie Sharnene. She said that the support of people like you gives her the ability to buy new books and arts and crafts supplies, and to provide the students with healthy meals throughout the day. It's an honor for her to be able to teach these students and having the right supplies and resources makes it an even more joyful experience than it already is. Her heartfelt gratitude was undeniable.
Before I left I asked the students to perform one of their favorite songs for me. They sure do love to sing because they kept it going for over 2 minutes! You can check out the video of them singing a silly version of "I'm in the Lord's Army" on our Facebook page. (Don't worry I cut the length down a little).
I hope you enjoy the video and feel a renewed connection to the mission of this project. By joining us in supporting the education and nutritional needs of underprivileged preschool students in Jamaica you help our Little Angels Learning Center to continue to grow, thrive, and reach the Jamaican children most in need so that they too may one day enjoy their own graduation.
WARNING: Javascript is currently disabled or is not available in your browser. GlobalGiving makes extensive use of Javascript and will not function properly with Javascript disabled.
Please enable Javascript
and refresh this page.