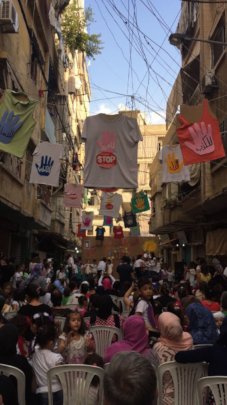 Dear friends,

As you know we were devoting during the past few months to occupy the children during their holidays. We entertained them with various non-scholars activities aiming to develop their personal skills.
But this year, the summer holidays were quite different than usual. We worked a lot with the families and with our school network to integrate the children in the national course.
We organized a lot of exams to prove that despite a long time out of school, our children's abilities and level are better than necessary to integrate a public school.
Meanwhile, we also spent a lot of time to convince the parent (when considered appropriate) that the time as come for their children to leave Insan to integrate a Lebanese school.
Despite the reservations from most parents, they ended up agreeing with us. However, we are not breaking contact with them and their children and will continue to follow them during the next year to provide a psychosocial and homework support. We also helped the parents to find the best local school, according to their means and needs, case by case.
We managed to integrate 52 children in a local school in 2 months.
When the school started again (in September) we decided to use those 52 places to begin 2 new projects:
- We opened a class for 32 kindergartens (between 5 and 6 years-old)
- We opened a class for 22 illiterate youths (10 to 15 years-old)
So far those projects are a success, but it's still the beginning and we need to remain vigilant.

Every year we're able to help more and more people in needs, and this is only possible with your support.
On behalf of the entire team, we sincerely thank you for your generosity and for your solidarity with the children.

See you soon at Insan School!