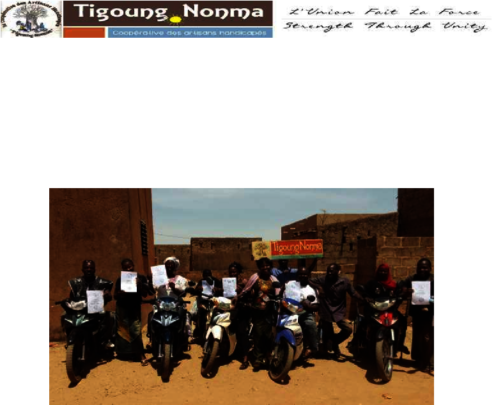 1. Introduction
Since TN's creation, the organisation has registered over 80 members; however, today many are inactive.
In 2014, TN sent a project proposal to NGO Friends of Burkina Faso for the purchase of a plot of land and the construction of a 'maisonnette'. The idea is to create a working space which will be wheelchair friendly for members)
The project proposal which TN sent was approved by Friends of Burkina Faso who enabled the co-operative to have a space on the fundraising website GlobalGiving.
From December 2014 until May 2018 we have received money via GlobalGiving from many generous donors, including members of Friends of Burkina Faso.
Our co-operative met with the Burkinabé State in order to make them better aware of our organisation and to inform them of the project.
A promise of support was made to us by the State through the Town Council of the 11th district of Ouagadougou; however, since then, unfortunately nothing has moved forward regarding this commitment. Nevertheless, finally, with the amount received from individual donors, TN has been able to purchase a plot of land and we have now taken steps to obtain the final necessary document (the Permis Urbain d'Habité).
2. The number of members of TN:
2.1 Members: overall, TN has registered 84 members: 52 women and 32 men.
2.2 Deceased members: sadly, TN has lost 3 members
2.3 Active members: today, TN has 35 active members. The socio-political situation and the dire economy plus repeated terrorist attacks mean there is a lack of tourists. Consequently the sales are low meaning that regrettably, some members are no longer active.
3. Amount left in out bank account:
Since purchasing the land we have about £4,784.25 in our bank account of which about £3,764.38 is the money left from GlobalGiving donations. We plan to use some of this to finalise all of the documentaion regarding taxes until we obtain the PUH; the rest, with your permission, we will use for building work in this land plot.
4. Since the end of 2017 we have been looking for a plot of land to purchase and at last, at the end of April 2018, we finally realised a part of our dream: the purchase of a plot of land with a maisonnette on it. This has a lounge and a bedroom, an external kitchen without a door and toilets with an external shower. The west wall of the plot is too low.
We had several propositions to choose from in different locations however, our final choice is shown in the photos, taken when we visited the plot with several members from the co-operative.
While we wait for the final document ( PUH) the tax service has given us a procurement letter which will allow us to carry out all of the remaining necessary actions of the said plot for the benefit of Tigoung Nonma. They have also provided us with a legal certificate which states that the property purchase has been completed.

4.1 The bills to pay in the new plot
For the moment we will not be paying water and electricity as we have not yet moved, and there is no water or electricity installed. However, we will need water and electricity before moving. The plot is situated in the north of Ouagadougou in sector 35, in a neighbourhood called Nonghin. It is not far from the road.
4.2 Visit to the plot with members:
We expressed our joy through letters of thanks to all those who have contributed to the attainment of this objective which you will see in the photos :)
5. Our perspectives/hopes:
We view the land purchase as a success for TN since our outgoings will decrease as we will no longer have to pay rent

We hope to continue to receive support from donors in order to construct workspaces and renovate the kitchen and toilets

We hope to buy a door for the plot and one for the kitchen.

We would like to convert the shed in the middle of the plot

We plan to transform the main building through opening a door facing the road to set up our exhibition space and cereal sale area

We plan to continue to make and sell food. This will be in the courtyard and through orders through the catering service.

We intend to motivate members by supporting them with micro credit schemes without interest.
6. Rotary District Conference, Cheltenham.
At the end of March we participated in the Rotary District Conference in Cheltenham where TN crafts were sold and awareness was raised regarding this project. This was possible thanks to the support of the Rotary Club of Crowthorne and Sandhurst, where Alice is a member. We sold £110 worth of products and all of the money from this was sent back to the craftsmen and women of TN via Western Union. We hope to increase craft sales in the UK this year as every item sold makes an impact on members' lives.
Final note from Alice:
I can say that I feel so lucky to be part of Tigoung Nonma's long-standing project and I hope that you, as donors, feel this too. So many people involved are over the moon with this result and this would not have been possible without the support of our loyal donors, fundraisers and the platform of Globalgiving. When I was in Burkina Faso I saw poverty firsthand and through this project we are helping to even out the balance in the world. There is so much potential here to create a modern, dignified workspace that this co-operative deserves, who have been working tirelessly since 2005 to fight their own poverty. We are eternally grateful to have your support. Thank you.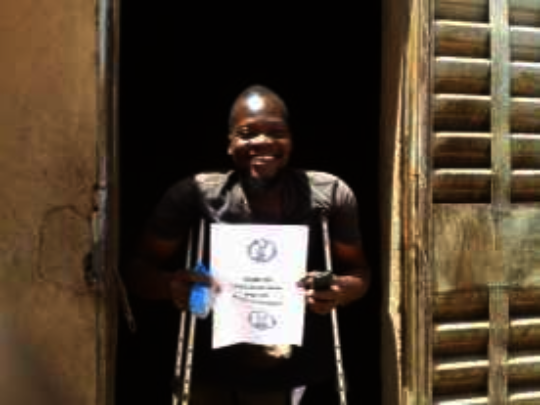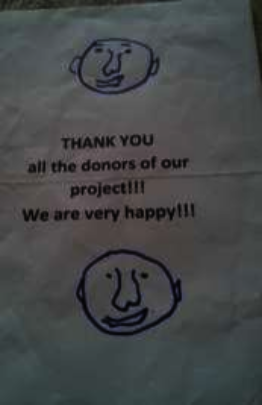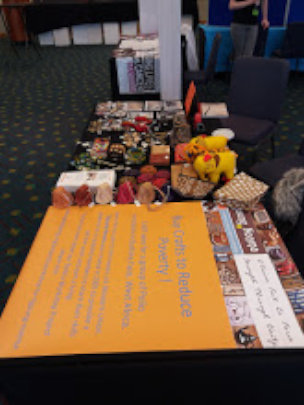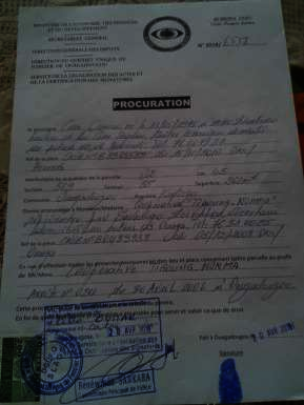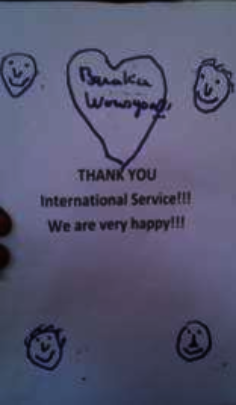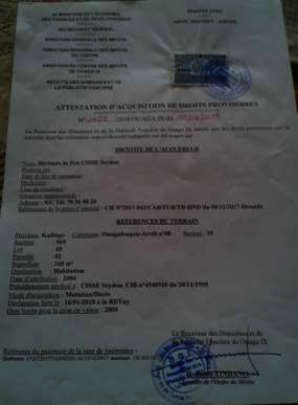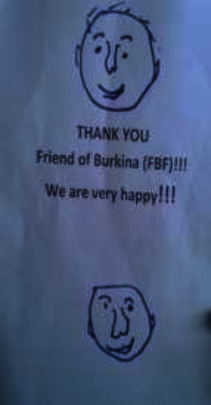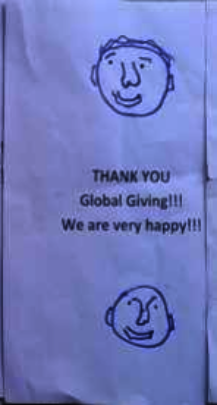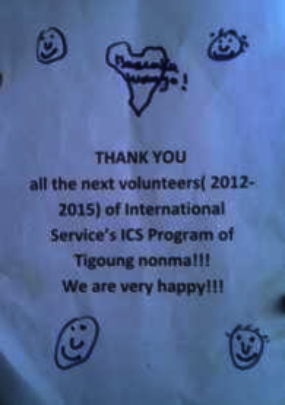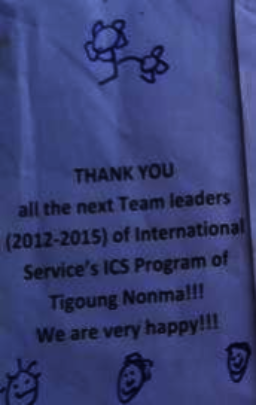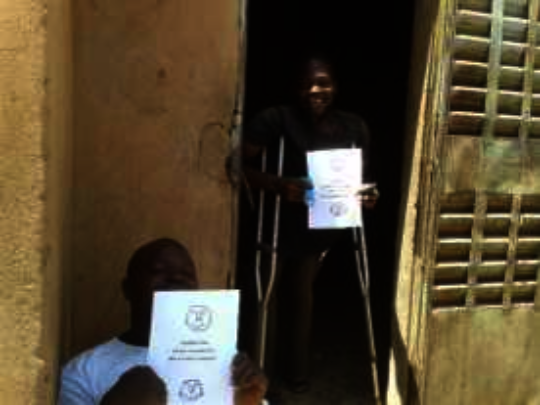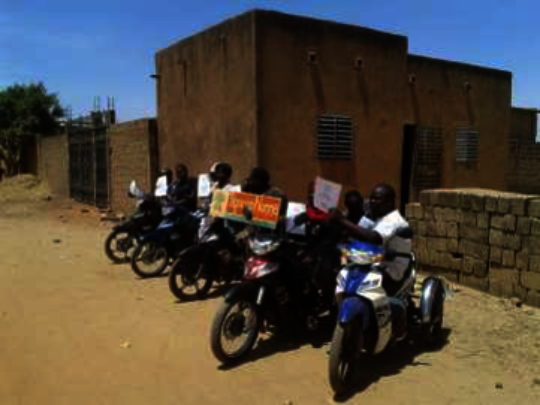 Attachments: