It´s now officially been over half a year since the devastating earthquake in Central Mexico and the resulting destruction of Tetela del Volcán and Jojutla, Morelos. Amextra has been very humbled by the opportunity to accompany families in these last months of rebuilding their lives and communities. It has been a experience of much learning and community building for all involved.
Last weekend we broke ground on the 8th and 9th permanent homes Amextra has build, thanks to volunteers from Amextra Finances, the micro-finance branch of Amextra, who helped us dig the foundation and clear the land to make it easier for the building to advance.
When we started this project we suspected the impact would not just be reflected in the build homes, but also in rebuilt lives as well. Now, eight months in, we are starting to hear stories that this is absolutely true. Zobeida, one of the first beneficiaries of the permanent home construction, has experienced a process of healing in the last few months from the pain caused by different family losses and by other situations that, with the loss of her home, had led her to become discouraged by life. With the support for the construction of her house and the post-traumatic stress workshops, she now tells our team she feels encouraged to carry on. We´re so glad we met Zobeida and have been able to witness her new look on life.
In regards to the post-traumatic stress management workshops, a total of 13 have been given to 200 primary school children and 30 adults over the last 8 months. We have heard of many women who feel liberated in the workshops, because, in order not to worry their families, they have kept their emotions in and not cried or otherwise expressed their feelings at home. Another outcome that inspires us is that women are also recognizing that it is important to get to know their neighbors. They are realizing that they can help each other overcome the difficulties they are experiencing, which is a take-away from this project that will last well after the last permanent home is built.
In these first months of the project the reactivation of businesses has also been almost completed. So far, 25 families have received supplies and materials to reactivate their chicken coops. In order to maximize the functioning of these chicken coops, a workshop to reinforce the holistic management of chickens (regarding vaccination, feeding, and cleaning care) was also facilitated. In addition to the egg and chicken businesses, one family that works buying and selling fruits of the region, and making handmade wines, was supported with materials for the reconstruction of their winery, which fell with the earthquake of September 19. In Jojutla, the business of a family engaged in the sale of food was reactivated. A total of 27 businesses have been reactivated, offering the families a way to produce their own income to help in the rebuilding of their lives.
A very important and inspiring part of all elements of this project has been the volunteers. The UAEM (Autonomous University of the State of Morelos) architecture volunteers, who are grouped in the Molcajete Collective, have been a huge help with the design and construction of permanent houses. The students have shown a great attitude of service and a high level of professionalism, which has made the program flow smoothly! Also, volunteers from the Cisco technology company were extremely important in breaking ground for permanent homes; they were present for the very first groundbreaking for Amextra´s construction of permanent homes in Morelos, and are coming back on June 16th to volunteer again! We´re been very fortunate to have such committed alliances in these last few months!
Thanks again for your support of this project. The families are forever grateful!
If you´d like to read more about our project check out our website www.amextra.org or our Facebook page www.facebook.com/AmextraOficial.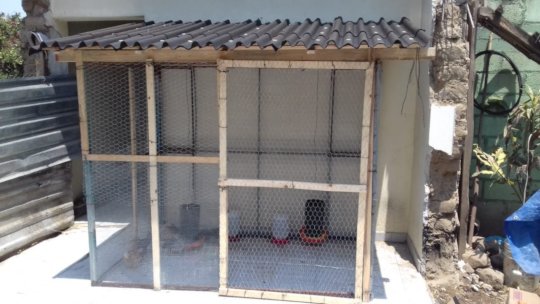 Links: