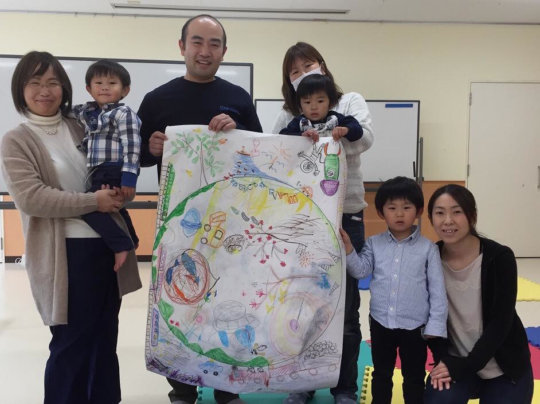 Thank you for your long-term support for the people of Tohoku!
This is a brief report about the Healing Japan (HJ) activities in the past three months.
During this reporting period, the HJ program reached to mothers, children and NPO staff in Ishinomaki, Tohoku.
Mr. Tomoaki Kobayashi conducted three art-therpautic workshops in December, January, and February.The workshops were conducted in cooperation with a local NPO "Arrietty Kai", which provides safe space for kids and parents.
Please take a look on the photos!

In addition to the on-going activities of the Healing Japan program, JISP began consultation with one of our long-term partners in Tohoku - "Sunpucho" - about providing art-theraputic activities for elementary kids in Kumamoto, South of Japan (which was heavily affected by two earthquakes last year).

To recall, Sunpucho is an NPO which conducts art activities across the Tohoku region, and which its members have undergone long periods of training with JISP (for more details please see earlier reports.

This would be the first time that one beneficiery organization of the Healing Japan program conducts psycho-social activities outside of Tohoku, thus implementing tools and knowledge acquired during the HJ trainings.

We will keep you updated.

Thank you for your kind support!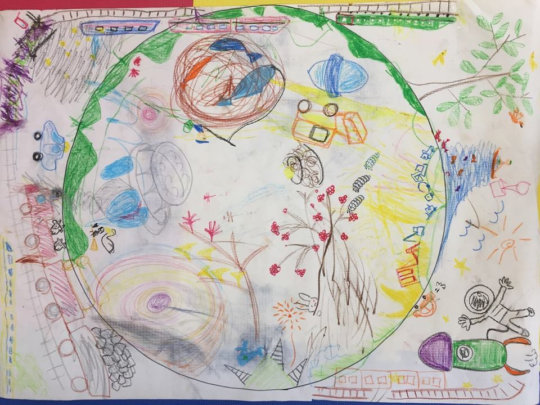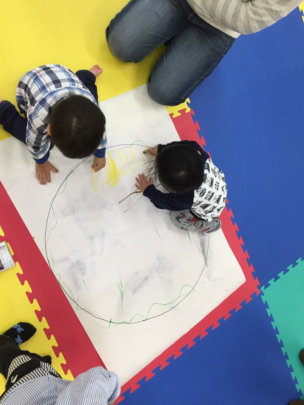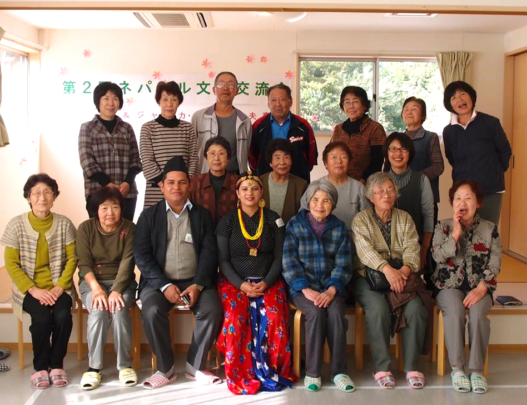 6 Years after the triple disaster hit Tohoku, the majority of those who lost their homes in the Tsunami (about 470,000 people in total) have setteled in new homes.

86% of those who found new homes reside in newly built public-housings (as of March 2017).
Still, 147,000 people still live in temporary housing across the Tohoku region (as of July 2016).
Those who found a new home often find themselves with new neighbours: the old social fabric was disrputed and the challenge is to create a renewed sense of community.
Those who still reside in termporary housing (many of which are senior citizens) face similar challenge.
The purpose of this project is to facilitate healthy interaction among residents and care providers of public housings and temporary housings, build after the triple disaster in March 2011.
We believe that by encouraging the residents of the Sanriku coastal areas to communicate and express their thoughts and feelings, a more supportive and resilient community will emerge.
Our aim is thus to help create a safe environment that promotes such interaction.
Entering the 7th year after the disasters, Japan IsraAID Support Program remains committed to the people of Tohoku, and continues to work to meet the current challenge of rebuilding communities.

Thank you for your kind support!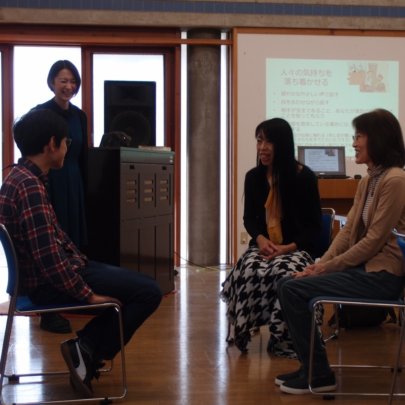 JISP continues to support disaster victims of the Great East Japan Earthquake in 2011. On Oct 29th, JISP in collaboration with Ms Ohtaki, a psychotherapist conducted a communication improvement workshop for Izumi staff in the Tohoku Region. Izumi is a Christian organization that provides thyroid gland checkups for children once a month in Miyagi and Fukushima. These children are taken for tests by their parents to check for any radiation effects due to the nuclear explosion in Fukushima. Ohtaki observed these checkup sessions and found that many of the staff did not know how to handle the stress and panic of parents and children as they underwent the checkups and counseling sessions. Therefore, the workshops focused on improving communication between the staff, the children and the guardians that implement and undergo the checkups. We simulated these checkups and other occasions where the parents or children would express anxiety (during counseling sessions etc) and the participants learned about the ways to deal with the stress of the kids, the guardians as well as their own. One of the participants commented "I learned how to put myself in another person's shoes"
At the end of the workshop, we held a short yoga session- to emphasize that above all, it is the care for the supporters themselves which is crucial to guarantee the continuous impact of their work.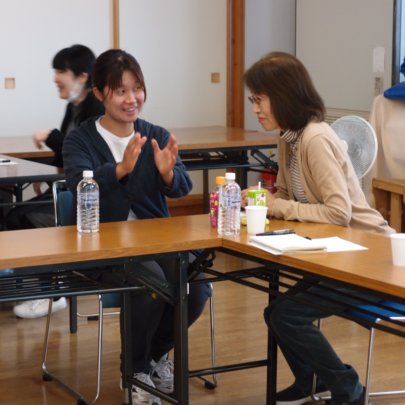 WARNING: Javascript is currently disabled or is not available in your browser. GlobalGiving makes extensive use of Javascript and will not function properly with Javascript disabled.
Please enable Javascript
and refresh this page.