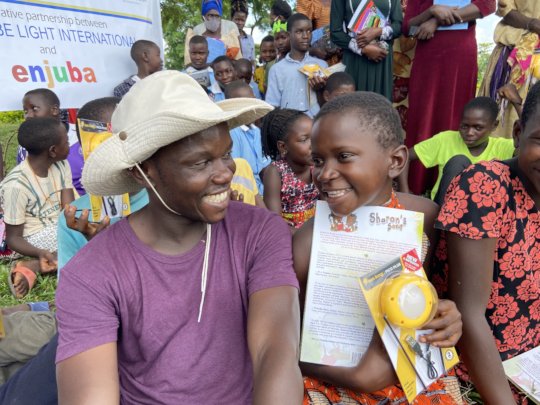 It is 6am and we are on the road to beat the traffic. We are heading to Namayumba, just out of Uganda's capital Kampala, to read with children, chat with parents about parenting and distribute solar lamps – thanks to your generous contributions.
COVID19 and its restrictions continue to bite hard. Transport and gatherings up to 70 people have now been allowed, as long as people follow the ministry of health guidelines. We are expecting to meet a total of 100 households in 4 villages, 25 in each. We have asked the local authorities to mobilize for us, asking each household to send children and at least 1 parent. Schools have just opened for final year students, while the rest of the children stay home, mostly redundant. Efforts for continued learning are impeded by limited access to internet, radio and television as we get to learn, because in this particular community, there is no electricity.
In all four villages, we found the children and their parents already gathered, waiting eagerly for what their visitors have in store for them. When it was announced that that we had brought some books for the children and solar lamps, they broke out in ululations and could not hide their excitement. We opened our boxes, separated the children from their parents and started our reading sessions. At the end of each session, we donated the books and solar lamps to children, so they can continue to read and enjoy the stories at home, even at night, using their newly acquired solar lamps. The parents on the other side received parenting books (Parenting with Love) and health books (Where there is no Doctor) for their households.
By the time we were done with the third village, we had served 100 households already. So we ended up serving over 150 households with books and 100 with solar lamps, helping the children, most of whom had resorted to just loitering around the village or doing betty jobs with books that they can read and enjoy as they wait for schools to open. Parents expressed their gratitude towards this effort and we hopeful that their children will not lose out completely because of COVID19.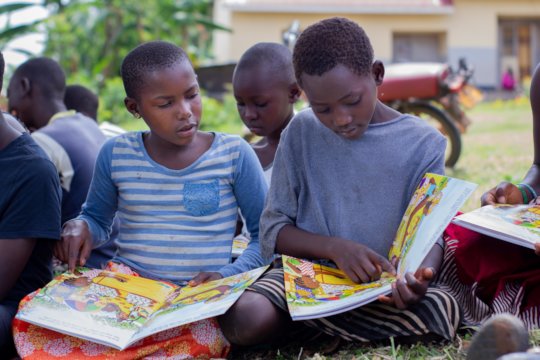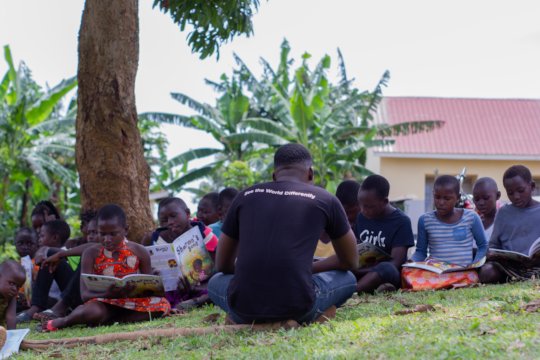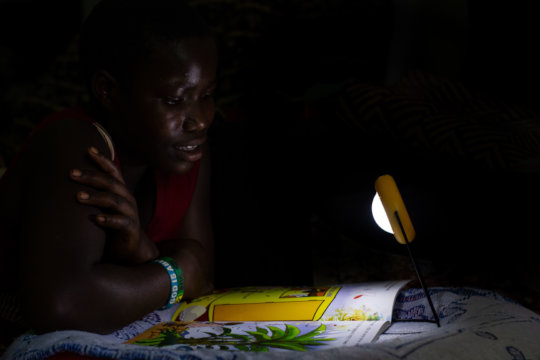 The world is awash with news about COVID19. 8 million people have been infected and over 400,000 died. In the midst of this crisis, education has been hit most. Over 1billion children world over are at home because schools are closed. The rich has transitioned to online learning, the poor kids are in the farm, or just playing up and about. The COVID19 crisis is exacerbating the problems of education inequality.
By the time the crisis hit Uganda we had just completed a book giving campaign in Eastern Uganda on the borders of Uganda and Kenya. There we continued to confirm the inequality in education. For many of the children, the books we gave them were the first and probably the only books they have ever owned. Lucky enough they went into lockdown with at least a book in hand they can call their own to read. The visit to Namisindwa district also continued to paint a dire picture of how children are learning with several being unable to read and comprehend.
These situations cement our efforts to continue to bridge these learning inequalities and help learners become better.
During the situation when we were on lockdown, to continue to support learning and reading, we shared lots of information relating to how parents can keep their children learning, we conducted a reading challenge and had parents record their children reading, and we shared those videos with others to encourage the culture of reading, and as a reward, we gifted every child who participated in that with a book. Thanks to your continued support.
The lockdown has been eased a bit in Uganda, and with that we would like to continue to support more children with reading. You can help us to get a book to a child. Your tax-deductible gift of $30 gives 10 books to 10 children, and they are able to even share with their friends in the communities where they live.
Thank you very much for your continued help.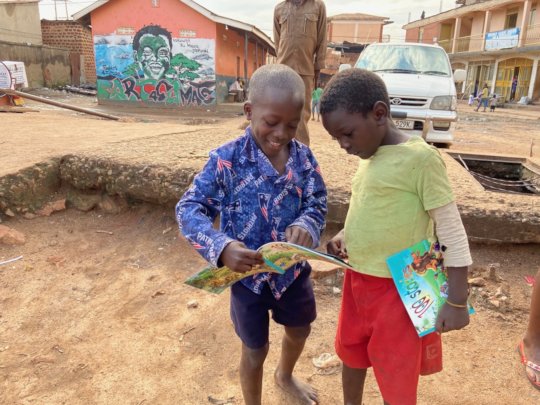 It does not matter where you are born, stay or your social and economic status, books always bring excitement to children in proportions that are simply heart warming. They are always eager to learn something new, read an intersting story and even those who are younger and can't even hold the book in the right way will always have a smile on their face openning page after page to enjoy the pictures and illustrations.
In December, we took into villages around Uganda and slums in Kampala - the Capital to give books to children as a christmas present. The excitmenet we saw in the children is more than we expected. Normally children would be more excited about candy or toys or other things but wherever our team went, the excitment for books was overwheleming.
Becasue of your help, just in December alone we were able to get out over 3,000 books to children in Western Uganda, Southwestern Uganda, in one of the biggest refugee camps there, eastern Uganda and Northern parts of Uganda.
Please consider telling your friends and family about our project as your own - share the link on your blogs or social networks, use the tell-a-friend feature on the project page to email your network, or just bring us up in conversation. You know your friends and family best, so use your own words - tell them why you chose our project and what it means to you.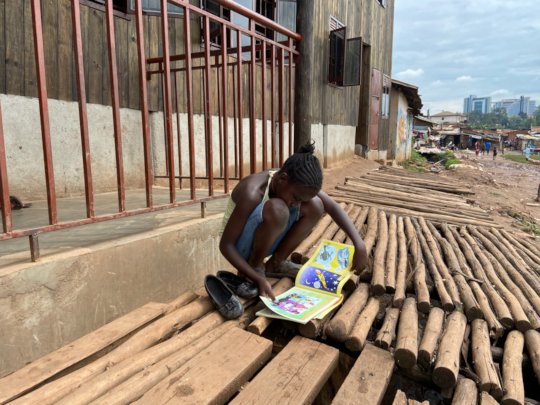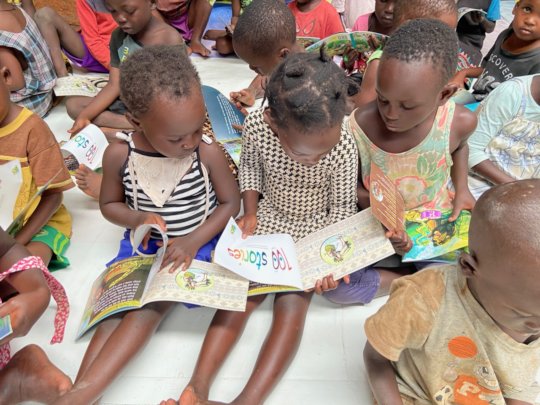 WARNING: Javascript is currently disabled or is not available in your browser. GlobalGiving makes extensive use of Javascript and will not function properly with Javascript disabled.
Please enable Javascript
and refresh this page.