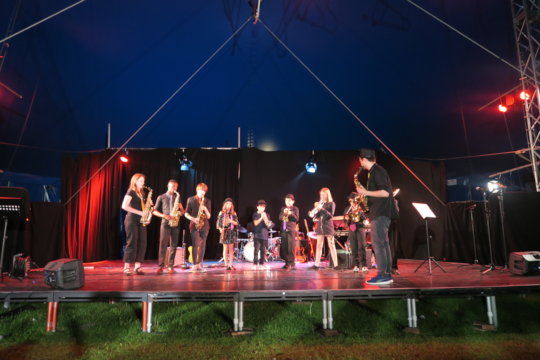 It's been a wonderful few weeks here at World Heart Beat!

We've just had our first ever concert in a Circus Tent - performing as part of the Wandsworth Arts Fringe! There were 3 sets – the WHB 2nd Line New Orleans band opened the evening. This was followed by the newly established WHB Rock Band led by Scipio Mosley and Sian Kelly. The evening closed with the very cool band of one of our longstanding students. It was everything we expected and much more! The students had a wonderful evening and we enjoyed being part of the festival.

Our work is only possible through the kind donations and support from our incredible donors. On Thursday 31 May we are having a special lunchtime performance at London's legendary Jazz Club Ronnie Scott's. As well as a very exciting opportunity for our students to perform at one of the world's most famous jazz clubs, this concert is also a unique opportunity for us to meet all our amazing supporters. We know we have very supportive donors through GlobalGiving and it would be wonderful if some of you could come!

The day after our Ronnie Scott's performance, we will be joining the Free Friday Music event at The Royal Albert Hall. The public will have the opportunity to enjoy a delicious Italian meal at the Verdi Italian Kitchen by the sound of great jazz. Please see the following link for further details:

https://www.royalalberthall.com/tickets/events/2018/free-friday-music-world-heart-beat-academy/

This coming Saturday 12 May, we are hosting the World Heart Beat Open Day – an afternoon of free taster sessions and live music performance at the Academy. Children between the ages of 5-12 will have the chance to try a range of instruments for free as part of the Wandsworth Arts Fringe Programme. This will be a marvellous opportunity for us to meet new students and their families and we very much hope to engage more students from disadvantaged backgrounds.

We have many performances and music workshops planned for the summer term, we hope to share them with you soon. Once again, thank you to all our donors from GlobalGiving's website for your continued support. We really appreciate it!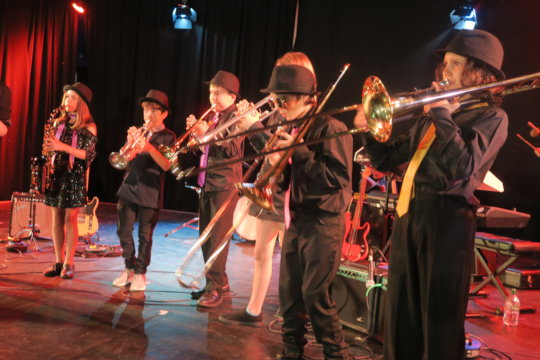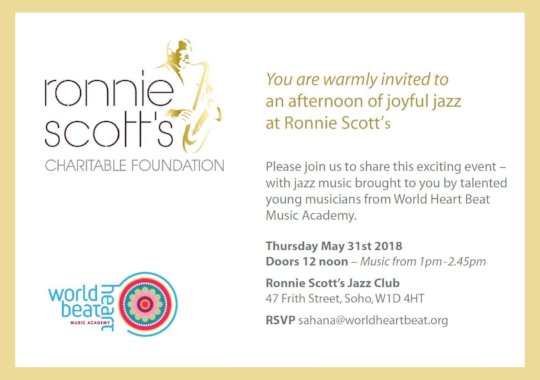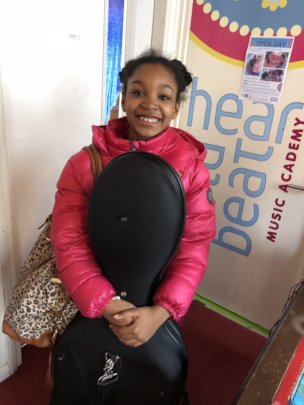 Hello!
We are excited to share with you some of the activities and events that have happened over the past month.
Three of our aspiring young musicians are now the proud recipients of instruments through Ronnie Scott's Music Instrument Amnesty, a wonderful initiative to collect and donate instruments from Ronnie Scott's Charitable Foundation. Tamira, one of our talented young pianists, also really wanted to learn the Cello so that she can play in our orchestra. Here (pictured above) you can see how proud and happy she is to have the instrument and we look forward to updating you with her musical progress. Nathan, an upcoming Jazz musician, has been learning double bass. He is being mentored by one of our own bass players, Ezekiel, who only a few years ago was given a double bass and supported with lessons here as a result of your generous donations through Global Giving. We also have the talented young Sophie who, as a result of your contributions, now has her own flute. They're all very grateful and happy with their new instruments!
Our students also benefited from film classes from Brazilian filmmaker Thiago. Thiago came to the Academy three years ago to make a film about the positive impacts music has in the lives of disadvantaged young people. Looking back to footage from three years ago, it is amazing to see how much our musicians have progressed! The documentary will be shared with everyone once it is finalised!
We also had the world's best Sarongi player, Kamal Sabri, in residence with us for two weeks. As well as playing alongside our students at World Heart Beat Music Academy, Kamal led very successful Indian Classical Music workshops to three of our local primary schools. Children had the chance to explore Indian music through the different rhythms and soul stirring sounds of the sarongi.
Looking ahead, we are excited to be holding a fundraising event at Ronnie Scott's Jazz Club this coming May. We are also delighted to be performing at the Big Top in Battersea Circus Garden on the 7th May at 8pm. Please come along to witness extraordinary young talent! Tickets can be bought on the Wandsworth Arts Fringe website: https://www.wandsworthfringe.com
Thank you to all our donors who have been supporting us for the last few years. Your donations have really enabled disadvantaged young people to continue and excel with their music endeavours.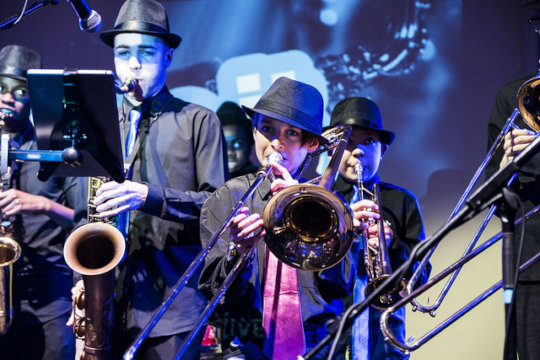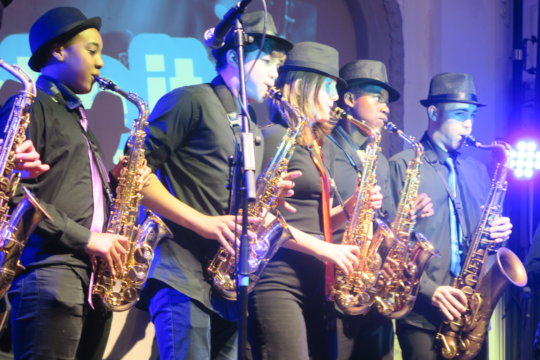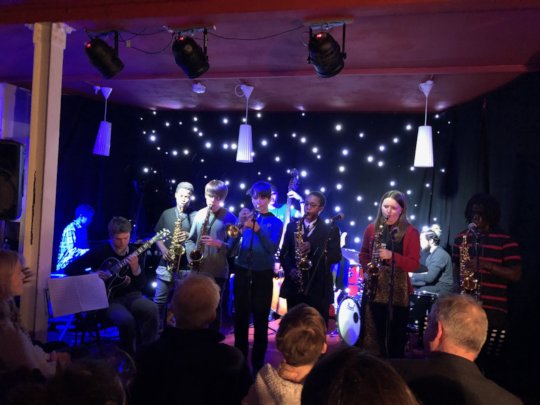 On behalf of World Heart Beat Music Academy, I would like to thank everyone in the Global Giving team and our generous donors for the amazing support we have recieved so far this year. Your kindness is being felt in every aspect of our academy - we are supporting more students now than ever! Young children who have never played an instrument before, are now confidently participating in our concerts and performances. Through music sessions and workshops, they have explored their musical talents and are now starting to unleash their full potential as young musicians.
We have just had our first concert of the year 'An Evening of Jazz', which was an informal performance held at the Academy. During the show we presented some of our more advanced students' who performed both traditional and contemporary jazz tunes with our younger students taking part too. It was an absolutely success – everyone enjoyed it and we had a full-house!
We are so proud of our students for their talent, dedication and passion for music. We are also very grateful for all our wonderful tutors who continue to give high-quality lessons, mentorship and support to our students. Thank you all so much.
This is just the start of what is looking to be a very promising year. In May we will be performing music as part of our Wandsworth Arts Fringe programme, in a circus-style tent in Battersea. We have never done anything like this before and is such a unique opportunity for both our students and for the Academy. We will be performing at the Big Top circus tent on the 7th May 7.45pm. Please do come along, we will be thrilled to have you there!
We have so much exciting news to share with you in the upcoming months, including a possible flashmob - we can't wait to tell you everything in the next report! Global Giving's platform is transforming the lives of those who need it the most. We are very grateful, moved and inspired by all your hard work. It is a pleasure to be part of the Global Giving family.
WARNING: Javascript is currently disabled or is not available in your browser. GlobalGiving makes extensive use of Javascript and will not function properly with Javascript disabled.
Please enable Javascript
and refresh this page.