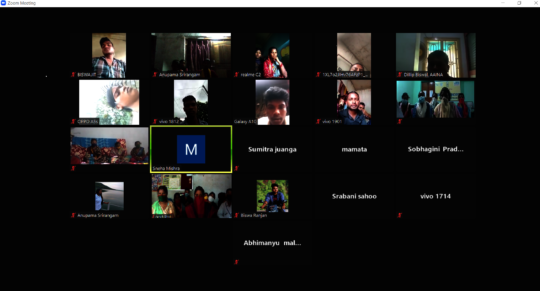 The pandemic has caused unexpected damages to various aspects of human life. The pandemic could lead to an extra 13 million child marriages over the next decade. Other estimates suggest that four million girls are at risk of child marriage
in the next two years. The pandemic of COVID-19 now threatens to erase this momentum as the world has been forced to cancel or postpone outdoor activities and events, schools were closed and people had to stay at home. This has led to an
economical and social crisis which has added to the risks of child marriage. The impacts of COVID-19 are already being felt harder by women and girls in many areas of life due to gender inequalities, and we see this mirrored in sports. To tackle this issue, Aaina worked more intensely with the adolescent girls groups so that the message of adverse effect of early child marriage could be spread; this was continued through virtual platform even during the pandemic. With the Govt proposal of raising marriage age of girls it became pertinent for us to go for a consultation of young people in this regard as children have a say on matters impacting them. We took the feedback on the issue of the age of marriage clearly emerges only as a subset of this larger canvas as young people clearly do not think that the 'quality of life' is limited to marriage and parenting.

"Marriage is not everything" was a sentiment expressed by many of them, across states, categorically. The young girls and youth have spoken scathingly about how their personhood is denied, at every step of their lives, in every arena of their existence. They describe how they are governed by gender equations, expected to unquestioningly follow the diktats of the men, the elders and the powerful decision makers in their communities. They evidently expressed that Marriage age matters
to them and they would like to take the decision about when to marry, whom to marry etc than again controlled by Govt rule!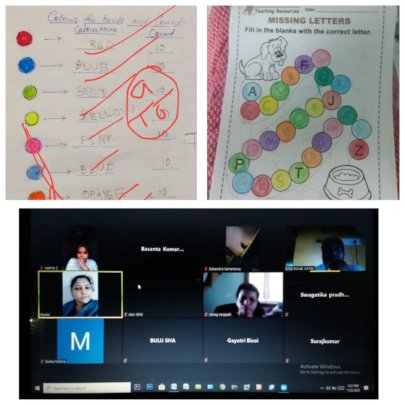 Corona virus disease (COVID-19) is a newly discovered infectious disease caused by a virus named "corona virus." The lockdown due to COVID 19 has largely affected the lives of at least 1.5 billion students and their families due to school closure. This shift in education from traditional classroom learning to virtual based learning might be one of the largest educational experiments to date. However, this measure does not address educational discontinuity and disruption for all the students, reducing the opportunities for many of the most vulnerable children, youth, and adults – those living in poor or rural areas, girls, migrant workers, children with disabilities and forcibly displaced persons – to continue their learning. Among them children were stuck at home with no outdoor activities or exposure which has badly affected their psychological and cognitive development and children with disabilities are the worst sufferer.
To address these issues, various steps has been taken by the special educators and therapist to reach out the children with disabilities by physiotherapy services, speech therapy,pre-vocational training, home based management and parents counseling by SPARSH care center of Aaina in Bhubaneswar. Due to pandemic situation children and parents are not able visit the centre physically. So to provide need based service online based learning is planned for these students so as to prevent disruption in their learning. In this special classes are conducted for both the children and parents to continue home based education and to engage the child in different co curricular activities and fun games. In addition to this, children's are also engaged in making creative art with the support of the parents by providing with required materials at their doorstep with various precautionary measures to prevent covid-19.
The current Covid19 pandemic that has engulfed the entire world with a death toll of above 271,884 and rising. India too has more than 56,471 detected cases and 1900 deaths so far. Odisha has about 270 reported cases and sadly situation is becoming worse as days passes by. The National Lockdown that was about to end on 14th of April, has been extended till 17th of May. During this lockdown adolescent girls who already faced social lockdown throughout their life are facing even more desperate situation. With all schools and colleges locked down, chances of drop out have increased even more and any possibility of resumption of education has been surrounded by the fear of infection. Under these situations, we are afraid that they might not ever to school again. Normalcy might not bring things normal for them as they might have to face early marriage. To address this uncertainty we are more determined to sensitize people on the need of distance education as an alternative to school education if it fits. Aaina is determined to launch a second chance education initiative for these adolescent girls who are and might drop out from schools.
WARNING: Javascript is currently disabled or is not available in your browser. GlobalGiving makes extensive use of Javascript and will not function properly with Javascript disabled.
Please enable Javascript
and refresh this page.