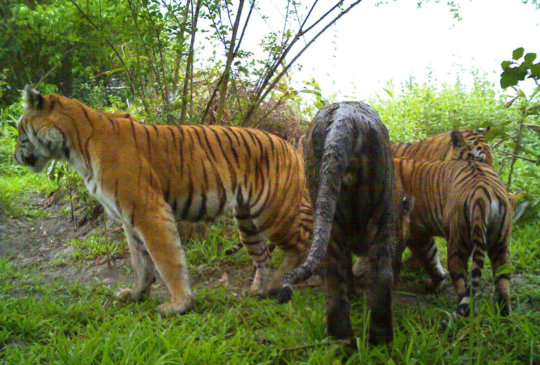 It's been a mixed start to the year for Kaziranga National Park in Assam where we work to protect wild tigers. Along with news that it has the highest density and the third highest population of tigers in India, comes the news that a fifth rhino has been killed in the park in 2016.
"It's a sad fact that the presence of one-horned Indian rhino in Kaziranga creates an easier target for poachers than the more elusive tiger," says DSWF CEO, Sally Case. "That these ancient and highly threatened animals unwittingly protect their feline neighbours from poachers is a difficult truth to bear."
According to research carried out in 2014 by the Wildlife Institute of India and the National Tiger Conservation Authority the tiger density in Kaziranga is 12.72 per 100 km2, followed by the Jim Corbett National Park (11) in Uttarakhand and Bandipur National Park (10.28) in Karnataka.
The park, which was declared a UNESCO World Heritage Site in 1985 and a tiger reserve in 2007, covers an area of 860 km2 and is rich in rare species of flora and fauna.
This is the first time that a central report has named Kaziranga as having the highest density of tigers. Although, DSWF funded NGO Aaranyak made the claim in 2010 after camera-trapping the central and western areas of the park. It is estimated that Kaziranga has 113 adult tigers with a carrying capacity - the maximum number that can be supported by the environment - of c.141. Early results from an extensive camera trap exercise carried out in 2015 by park authorities suggests there may be as many as 120 tigers in Kaziranga.
"This is great news for Kaziranga and is indicative of the rich biodiversity and health of the reserve," adds Sally Case. "For the last 22 years DSWF has funded anti-poaching and community outreach projects to help protect the precious wildlife and biodiversity of this unique eco-system. This latest news is testament to the hard work of everyone involved in protecting Kaziranga and of our supporters continuing generosity."
Dog update
Thank you to everyone who supported our appeal to fund a third anti-poaching dog in Assam this winter too. These amazing dogs help track down poachers and gather vital evidence to convict them. The funds are now in but the difficult job of finding the right puppy is currently underway. We'll update you as soon as we have more news!
Royal visit
With the Duke and Duchess of Cambridge due to visit Kaziranga in April we are also hoping that the media coverage they are bound to attract will help spread awareness of the importance of the park and its stunning flora and fauna to a wider audience.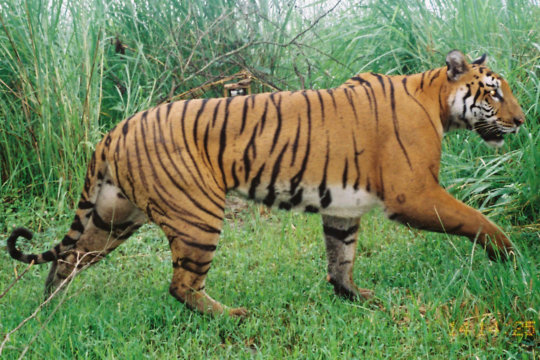 Links: