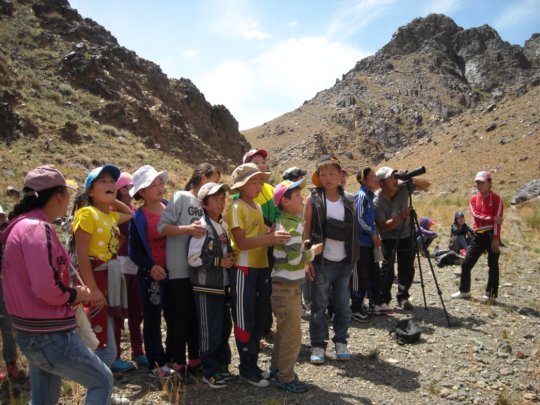 Awakening awareness and an appreciation for nature and wildlife among children is a key conservation approach for the David Shepherd Wildlife Foundation as we work to develop and inspire the conservationists of the future and protect key populations of endangered animals.
In Mongolia, where there are an estimated 1,000 wild snow leopards, we fund a conservation education programme that includes eco-camps run in the South Gobi. The five-day camps for 12-13 year-olds (many the children of local herders) include looking at the lives of snow leopards and the ways that we can protect them, how the food chain works and how it can collapse, local plants and animals and their biological adaptations and climate change.
While there is a lot to learn, the high-light is always the hike to an area of prime snow leopard habitat. The children get so excited to find snow leopard scrapes and scat and to see snow leopard prey species. They spot the nests of eagles and vultures and can observe bird species at water holes.
They discuss the importance of the grasslands and ways in which its health can be improved - including rotating livestock, selling excess livestock to keep herds at a sustainable size and breeding less often. And a role-play activity about snow leopard-herder conflict helps them to explore how resolutions can be found.
The children also have the chance to learn how GPS tracking units work and to see the results of camera trap research.
At the end of the camps the children create wonderful posters showing all that they have learned about the snow leopard and its habitat.
That the children are learning and quite literally opening their eyes to wildlife protection is evidenced by their responses to the eco-camps.
"Before attending camp I saw only rocks and more rocks and now I notice everything and realise how beautiful it all is," said one boy aged 12.
"I never noticed the plants and the grasses but from now on I will see them and be interested in them," said another.
"Seeing the snow leopards, our snow leopards, on the camera trap pictures was so exciting! I didn't know our area was so famous!" said a 13 year-old girl.
With young people hired from local villages and trained to help conduct the camps alongside teachers, the programme is building a huge sense of wonder, pride and ownership among the children in this part of Mongolia - something that they in turn take back to their families and communities and, we hope one day, to their own children too.
Thank you for supporting this valuable part of our conservation work that is aimed at providing understanding and long-term protection for these rare big cats and their habitats.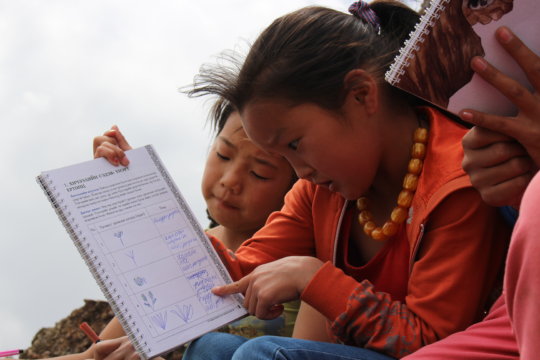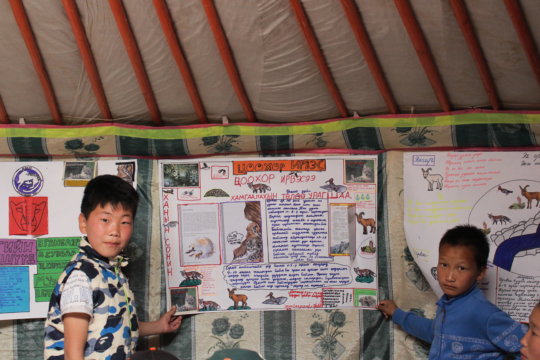 Links: