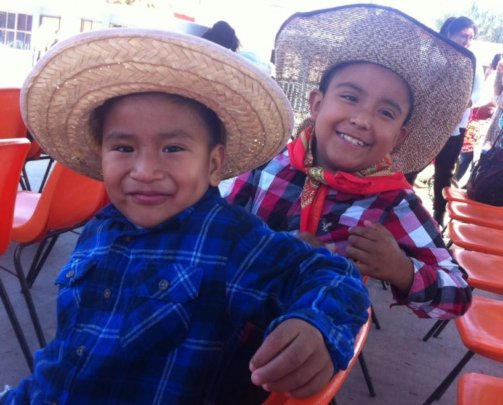 Mexico's National Day of the Deaf - November 28th
The Day That Is Truly Their Own
A special day to recognize and celebrate their Deafness. A day when young and old who are Deaf are honored. Those close to them, family and friends, come together to collectively celebrate the Deaf culture and share what that uniqueness means to each of them. There is gratitude for Mexican Sign Language, the history of Deafness in Mexico, the gathering of a diverse group of people who recognize their abilities, applaud their accomplishments, and celebrate their successes. A day when they have the opportunity to teach others, those that are hearing, what it means to them to be Deaf.
This wonderfully successful event, held at El Sindicato in San Miguel de Allende and attended by over 120 people, many coming from Mexico City and León, Gto., was totally planned by Directora Juaniz Garcia with the assistance of her teachers and staff. Great job Juaniz, your love and light shines through!
The children and young adults were in their element, loving every moment. We felt grateful to be a part of it all and to help celebrate each of them.
Directora Juaniz and Maestra Olga Provide Interpretation to Students and Others
Juaniz has made it her mission to bring the students out into the public forum to experience life outside the school walls, preparing them for an adulthood of self assurance and independence, without fear of judgement or negativity; no small task. She accomplished all this and more by encouraging the students to participate in many public events during the past few months through the demonstration of their language, Mexican Sign Language. Considering the smiles on so many faces, it was all positive.
The importance of Sign Language and what it means to a Deaf person to have someone to interpret Spanish to Mexican Sign Language is immeasurable to that person. Olga and Juaniz both took to the big stage on several occasions the past Holiday Season to be sure that the students, and others who are Deaf, understood the message being delivered. We all are very fortunate to have them at EEESMA and we want them to know how very much we appreciate them. Thank you ladies!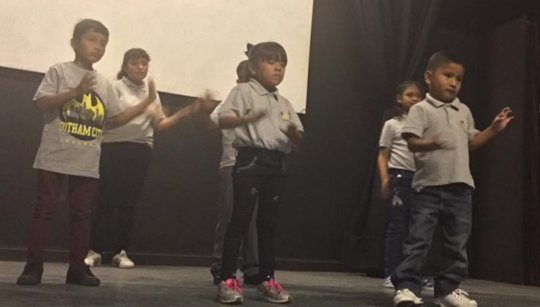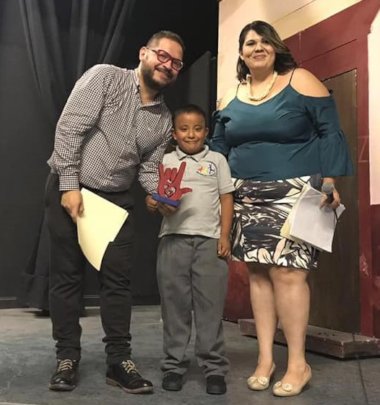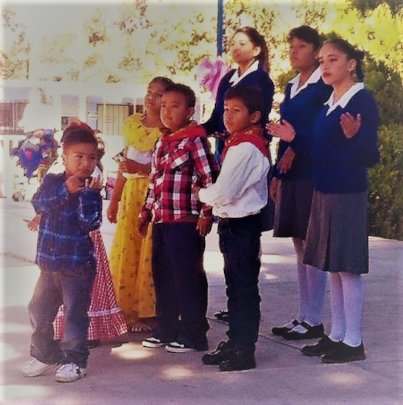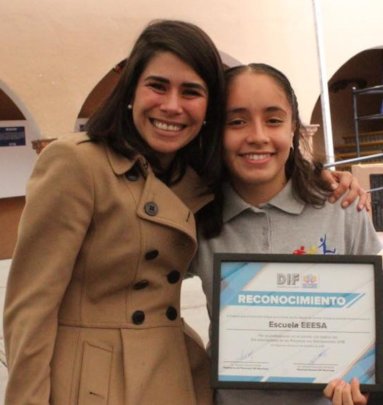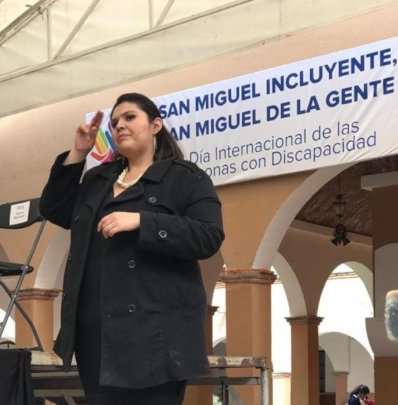 Links: