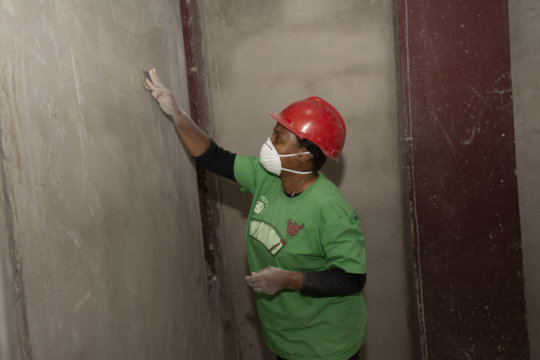 The life expectancy of an average Swazi was less than 35 years in 2007 according to a UNDP report dated March 2007. This figure was amongst the lowest if not the lowest in the world at that time. But today thanks to efforts by the government in partnership with non-governmental organizations like Kudvumisa the average life expectancy is now above 55 years. The question that quickly comes to mind for any average thinker is, "What's next, now that the people are living longer?"
This is the question that Kudvumisa has been trying to answer since its inception in 2008. You should remember that well before HIV/AIDS became a global challenge, most of Sub-Saharan Africa has been suffering from chronic poverty due to a number of economic factors. And today despite the improved life expectancy most economies still remain in intensive care. What this means is that even though deaths from HIV/AIDS related illnesses have receded the people still need an income to keep them healthy. Kudvumisa, in order to help the people of Maphiveni and surrounding areas started a number of income generation projects that include the extraction of oil from marula and moringa seeds. The oil is then sold to upstream industries that manufacture cosmetics.
Apart from the oil, Kudvumisa also works with fishermen that catch crawfish from the many rivers and streams that meander across the region. The fresh fish is again collected by villagers and marketed by Kudvumisa thus providing a number of families with some income which is helping a lot of people to escape from the cruel bondage of poverty.
As part of community development, Kudvumisa is currently refurbishing the building adjacent to the clinic into a facility that will be used to process the marula oil, moringa oil and crawfish before delivery to the market. Regarding crawfish, the freshly caught fish will be boiled, packed, frozen and stored at the Maphiveni facility while awaiting shipment to local consumers and to South Africa. The crawfish for export will be cheaply packed for cost reasons as the buyers will do further packaging to suit their market. When fully operational the processing facility will employ about 6 people excluding those catching the fish and collecting the seeds.
In another separate project, Kudvumisa is in the process of renovating an old building into a guest house. The guest house is located just a hundred yards from the Kudvumisa offices. In addition, the organization is currently finalizing the paperwork for a commercial development project at Maphiveni which will house a well-known supermarket chain, other shops as well as a service station (gas station).
When complete all these projects are expected to employ hundreds of people and the income generated will be channeled back towards health delivery so that the clinic is self-sustaining and not continue burdening donors.
In a related development, Kudvumisa Foundation is now a member of Swaziland Fair Trade (SWIFT). The organization provides opportunities for economically disadvantaged producers apart from giving them training and advocacy support. By joining SWIFT Kudvumisa can now access a wider market for its products like moringa oil, marula oil, crawfish, glass and seen products.
If you would like to know more about Kudvumisa's activities please feel free to visit our facebook page or website using the links provided.
Links: