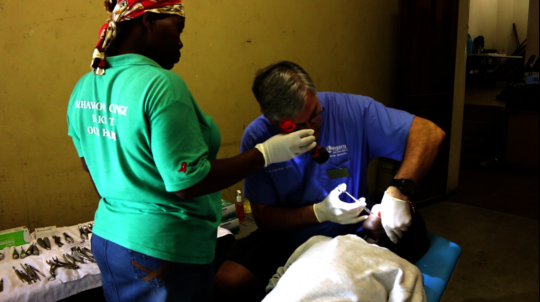 In Swaziland there are private dental practices available, however, as you go out of the city area and especially into the rural areas, you will notice that these opportunities and practices are not available. These people have many health problems and public oral health needs are one of them. These people do not have local access or affordability to access the clinics in the city. We are in the process of building/construction in the Maphiveni area and once it is complete not only will we have a main health clinic but we will also have a dental clinic available for the communities in and around this area.
A generous dentist has pledged a $15000 donation in matching funds toward Kudvumisa's new dental clinic. The dental clinic will be built in the ground level below the main health clinic. There is a great need in this country, especially in the rural areas, for compassionate dental care. Many dentists that have volunteered in Swaziland through either mobile or school based outreaches have commented on the impact that the lack of access to quality and compassionate dental care has on the rural population.
National priorities are inclined to saving lives during the high scourge of HIV/AIDS prevalence at the expense of preventive services like Oral Health. This has caused a lot of advanced diseases like malignant lesions from preventable complications of untreated simple procedures that could have been helped at their early stages.
Our dental clinic will provide access to quality, compassionate and consistent exceptional dental care in a comfortable and friendly environment to a population and in an area where it is currently unavailable. We will have a skilled dental team which will be able to assist patients with a wide range of dental treatments and services, including children, general, emergency, cosmetic and dental hygiene.
Good dental or oral care is important to maintaining healthy teeth and gums. Oral problems are treatable with proper diagnosis and care. The goal of dental care is to prevent and control oral diseases, conditions, and injuries, and improve access to preventive services.
For most people around the communities it is normal to have dental pain of some kind and they are not able to do anything to help with the pain or the cause of the pain accept to wait for it to subside or they use herbs which most brings more damage to the body than good. Most of the people in this area work in the sugar cane fields. They are low income earners who are characterized by large family dependents, malnutrition, school drop outs and a high prevalence of dental problems because of the need of funds to help with other health problems.

We believe and have seen that there is a lack of knowledge in this area and so we are looking forward to establishing the dental clinic at Maphiveni. With this clinic we will be able to bring knowledge about the importance of dental care and to also show them the importance of taking care of their teeth.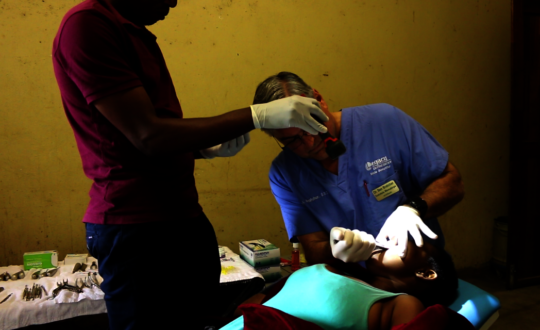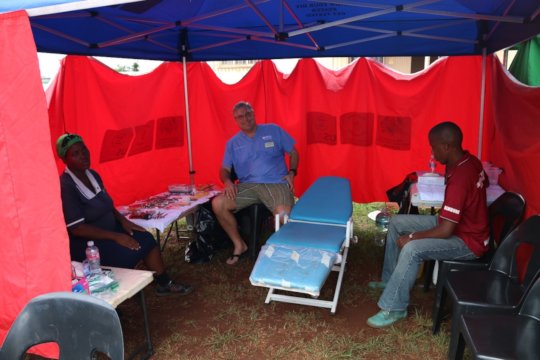 Links: