The Solidarity Project is excited to report the launch of our new community micro-granting project, "Mesa Comunitaria." Thanks to your generosity during our December GlobalGiving campaign, we have made important strides in the early months of 2018 to implement this project.
Micro-grants are small cash awards given to individuals and/or groups for short-term community projects. Mesa Comunitaria is modeled after the successful Detroit Soup method of participatory development through micro-granting. By the end of 2018, The Solidarity Project will support up to six micro-granted projects that are designed, chosen, and implemented by community groups themselves. We are planning competitions in three different communities around Talanga, Honduras.
Despite a turbulent political environment in Honduras due to a contested presidential election in November 2017, The Solidarity Project has completed the first steps to implement Mesa Comunitaria.
First, we hired a local community leader as our in-country Project Director for Mesa Comunitaria. Gloria is a psychologist who prevoulsy worked with The Solidarity Project on two programs: Amigos de la Educacion and Comedor Infantil Talanga Honduras.
Second, we completed the country- and site-specific adaptation of the Detroit Soup model into Mesa Comunitaria.
Third, we initiated Mesa Comunitaria in our pilot community, Nueva San Diego, a complex and vibrant neighborhood in Talanga, Honduras that has historically been affected by poverty, lack of educational opportunity, and gang violence. The Solidarity Project has a history of successful collaboration with Nueva San Diego through Comedor Infantil, which was founded in 2009. We remain committed to supporting talented local leaders with inspiring ideas, fostering engagement, and sharing the stories of solidarity and resiliency that are seen throughout this community, and we are thrilled to provide a venue through Mesa Comunitaria that will directly empower community members with the projects that they design and select.
On February 25th, Gloria and one of our board members, Lauren, led a community-wide meeting in Nueva San Diego to introduce Mesa Comunitaria. More than 50 community members attended! The community expressed great interest in the idea of developing their own projects, as expressed in this quote: "Mesa Comunitaria seems like a new way to collaborate on projects and where our voices will be heard." The Solidarity Project looks forward to implementing the ideas of Nueva San Diego's leaders, and will continue to keep you updated on Mesa Comunitaria's progress, successes, and roll out in Nueva San Diego and two additional communities. You have made this happen; our success is your success. Thank you so much!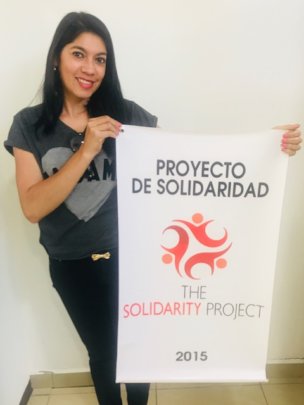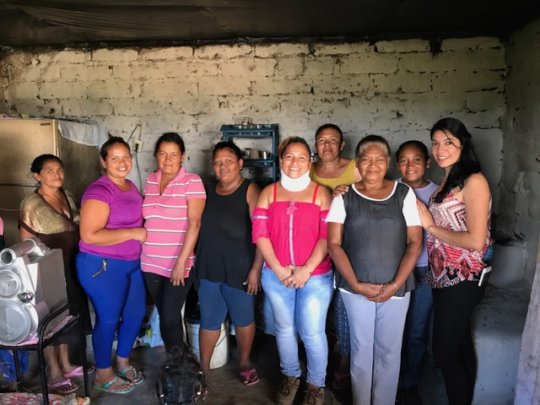 Links: