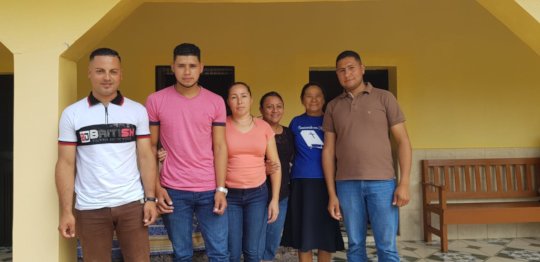 Dear Friend,
Thanks to your ongoing support, The Solidarity Project has started off 2020 in action! Over the last month, TSP traveled to
two
new communities and met with Community Leaders that solicited partnerships for impact and community development through the expansion of our
community micro-granting project
, "Mesa Comunitaria." Currently, TSP works in five rural communities in Honduras and due to your generous support during our annual GlobalGiving campaign, we are working hard to reach new leaders.
Our micro-granting project cultivates and supports Honduran leaders that address pressing community problems. Together with the community, grassroots leaders design, select and execute development projects that typically focus on access to clean water, health, education, infrastructure improvements, environmental preservation, art, culture, and creativity.
This month, TSP met with several leaders from the rural villages where we have active partnerships, such as El Aguacatal, Tule, Majada Verde and Coa Abajo. In each community, TSP will hold a community-wide meeting and also offer workshops on topics that the community has expressed interest in. In the community of Coa Abajo, TSP and the local leaders are working together to plan for their second micro-grant event, coming up in March 2020. TSP partnered with this rural community
in the Central District outside the Capital city, Tegucigalpa,
at the end of 2019. The leaders of Coa Abajo have already successfully completed the installation of their community-selected lighting project in their central square. This year we will work together to hold two micro-grant events that will be led by their youth leaders. We look forward to sharing the results of our next event with this new partner community!
In 2020, TSP also remains committed to supporting talented local leaders' inspiring ideas, fostering engagement, and sharing the stories of solidarity and resiliency that are seen throughout the rural communities in Honduras.
By the end of the year, we will reach our goal to support up to 17 micro-granted projects that are designed, chosen, and implemented by community groups themselves. Thanks
to your support, we are thrilled to provide a venue through Mesa Comunitaria that will directly empower community members with the projects that they design and select! If you feel inspired by our work, please share it!
All our Best,
TSP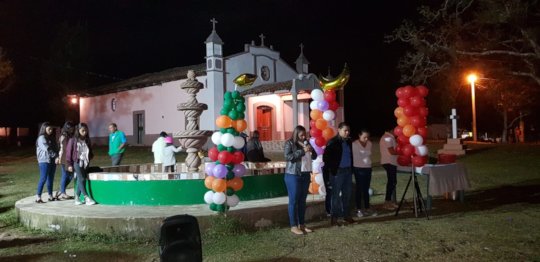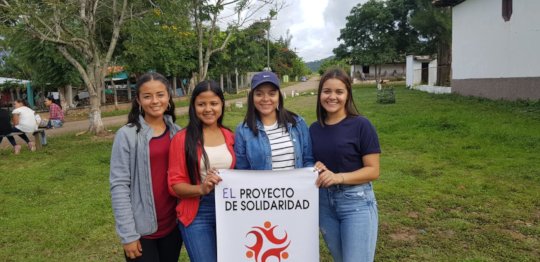 The Solidarity Project is proud to share our continued success with community-driven change in Honduras! Thanks to you and your support, Honduran community leaders received micro-grants to enact positive changes in their communities.
Since our last report, your support has allowed us to fund four more community designed projects and expand our Mesa Comunitaria (Community Table) community-driven development program to two new rural villages in Honduras!
In August, the rural village of Majada Verde held its second Mesa Comunitaria micro-granting event and in October, the rural village of El Aguacatal held its first microgrant event! During the planning process, our Honduran Project Director, Gloria Artiaga, worked with the community and their local leadership team to help identify the most pressing problems and cultivate local leaders to develop solutions to meet their community's needs. On the day of the microgrant event, community members came out to support their village and vote for projects designed by community leaders. In Majada Verde, the two winning projects selected were: improvements to the village's water tank and improvements to a community church. In El Aguacatal, the two winning projects selected were: building a community stage and improvements to the local school. We are excited to see how these projects improve the lives of the citizens in these two rural Honduran villages!
With your support, The Solidarity Project is thrilled that we are able to expand our community development work to two more Honduran villages: El Tule and Coa Abajo. We look forward to working with these communities to help them design solutions and develop leaders to address their most pressing problems. Thanks to your help, we are excited to continue our work supporting Honduran community leaders in their visions for creating positive social change!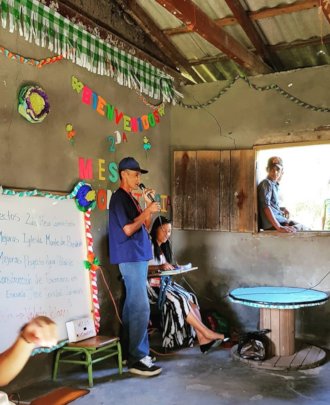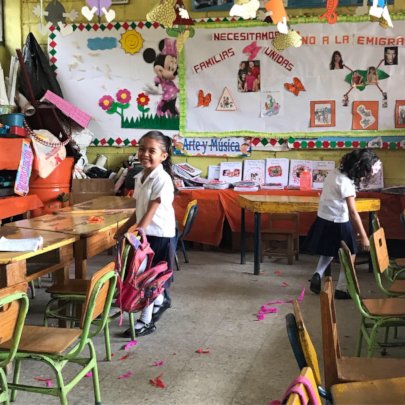 Links: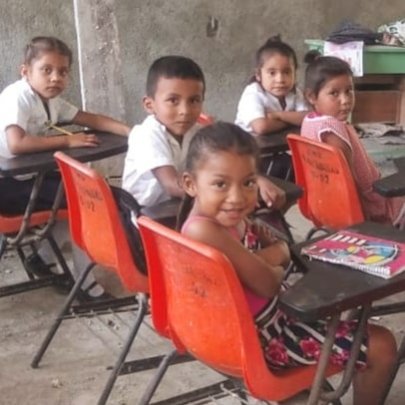 In May 2019, the community of Majada Verde, in Talanga, Honduras, held their second community micro-granting event - "Mesa Comunitaria" - in partnership with The Solidarity Project. Majada Verde is a small village located in the mountains surrounding Talanga. It is about a half day's hike from Talanga's city center, a well-trodden path among residents of Majada Verde who travel to Talanga to work, shop, and meet friends.
While unmatched in its beauty, Majada Verde lacks basic infrastructure like such as health care posts and consistent public transportation which can make life challenging for community members. Nevertheless, its residents have a lot of pride and are dedicated to constantly improving the livability of their community. During the planning process, our Project Director supported community leaders as they conceptualized ideas to improve their communities and created proposals to pitch to their friends and neighbors.
On the day of the micro-granting event, over 150 community members came out to support their village and vote for projects designed by community leaders. Two community leaders' projects were selected: improvements to the kindergarten classroom and sprucing up the community church. Since the event, kindergarten teacher Dania Alonzo completed a project that improved the infrastructure of her classroom and Luciana Cardona completed her project to improve the community church.
The Solidarity Project also reports that we have expanded our work to another rural village named El Aguacatal in Cedros and successfully partnered with the community and formed a committee to host their first micro-granting event in September. The community of El Aguacatal, is an active and collaborative community that works primarily in mandarin orange and coffee production.
The Solidarity Project looks forward to sharing news and advancements in 2019 with the Global Giving Community and we hope to see many more smiling faces as our partnership in the rural villages of Majada Verde and El Aguacatal as we expand our footprint in the region.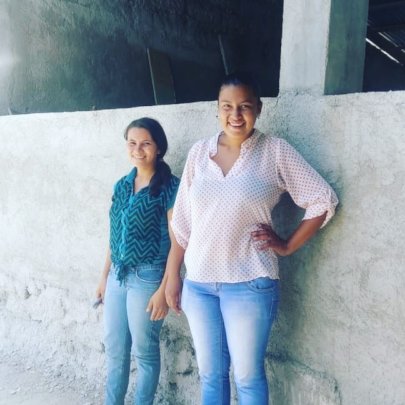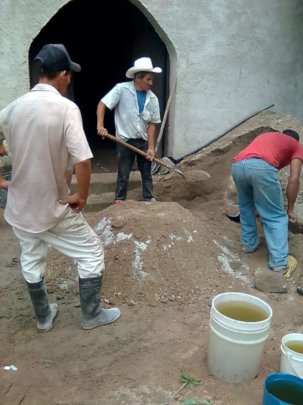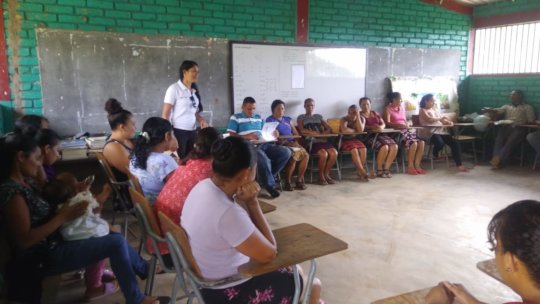 WARNING: Javascript is currently disabled or is not available in your browser. GlobalGiving makes extensive use of Javascript and will not function properly with Javascript disabled.
Please enable Javascript
and refresh this page.