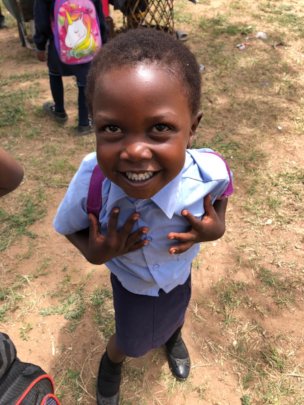 This project is all about empowering children to go to school through access to a school uniform ( compulsory in Government Schools in South Africa.) We spend last week visiting the local primary school in Sigagule village, where the graduates from our pre-school are now attending their first year of "big school"called Grade R. They looked adorable in their uniforms, and with their little school bags, and you will see from their faces the excitement at being part of this new world.
Thank you to each person that contributed to our Dress for Success school uniform project-- allowing us to kit each child with their pants, shirt, jersey, socks, shoes and basic stationary. This relieves the financial pressure experienced by the parents, and allows the children to go to school on time proud and ready to learn!
Education is the key! - thank you for helping us unlock it.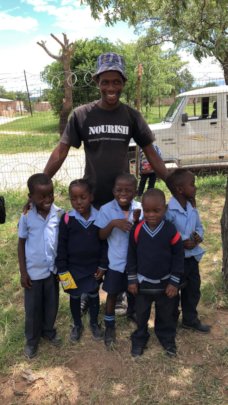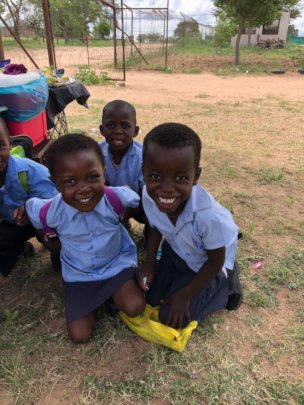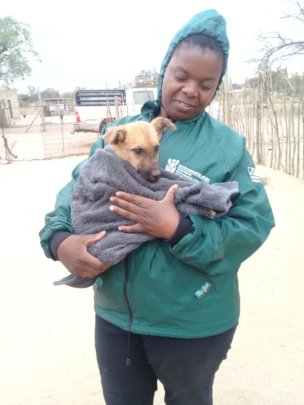 Working with the dogs in Sigagule village is rewarding work, but sometimes also difficult - as we stumble upon cases of sick dogs, or wounded dogs that we have to deal with. The Nourish animal outreach team consists of Martin, and Tinkyiko; occasionally helped by Benneth. These 3 people have grown so much, in their compassion, connection to animals, and ability to handle dogs. Where at first Benneth was apprehensive, he the other day carried a dog home because it was a bit sore to walk. This kindness - we cannot but believe- creates ripples!
This December we had a few sad cases; and a few dogs to euthanise, this is because of a few canine diseases such as Parvo which could be prevented ( and usually is, in household pets in well off homes or cities, where the dieases is then almost eradicated) through a simple 5-in-1 vaccination. This costs R 200 and required 2 trips to the vet. For 99.9% of the population in Sigagule, this amount signifies a week of food at least, this is an amount they do not have surplus and cannot spend on a dog. The sad reality is this causes many unnecessary deaths, and facing this in December led us to starting off the year committing to raise more funds, so that each dog we sterilize can now get the 5-in-1 injection, and thus not only have a better life because of being spayed or castrated but also live a stronger happier healthier life.
More than ever we are grateful to everyone who supported our campaign to sterilize dogs, and to put a cage on the back of our vehicle to transport them safely. Without being on the ground here, you cannot understand the impact of what you have made possible. Over 100 dogs sterilized, and ripples beyond belief. So much more than just sterilizations... so thank you!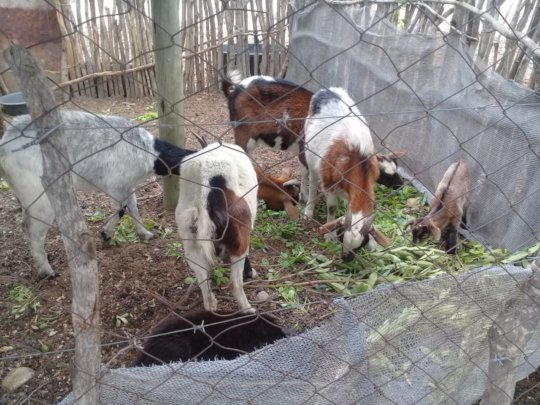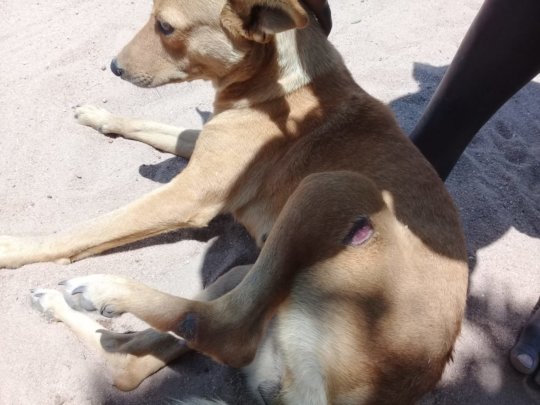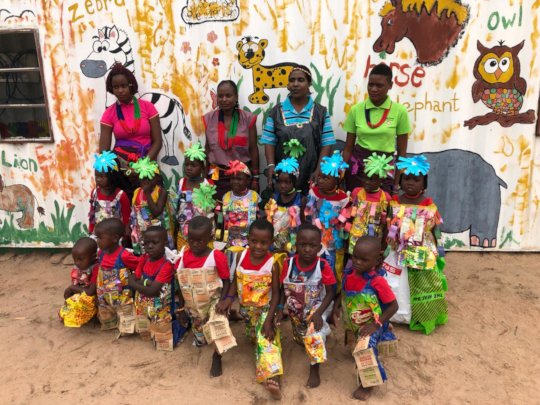 Supporting Early Childhood development sometimes gives one the most special moments of joy, and one of those moments was being at our Nourish Creche graduation, on the 10th December... where 14 little children from our creche "graduate"to big school - on to Grade R (the first year of school in the SA schooling system ) this requires them to know their alphabet, and basic counting, and of course, compulsory in this country... to have your first school uniform. The children are only between 4-5 years old, so seem so tiny to be going on in their uniforms... and their performances to show off to their parents their songs, and skills is almost too adorable to describe.
The event is not only for the graduates by a sort of year end/Christmas celebration for all the children in our creche, so special outfits, lots of dancing, and a total cuteness overload. We even adapted the tradition of doing little fashion shows, to match the Nourish recycled ethic... and all the little ones made their fashion show outfits by upcycling plastic into skirts and hats. The parents turned out in full force to watch with pride, amidst much ululating and dancing. This creche is a special place for us to help educate these children, and its so great to see the pride on the parents faces... children that we have helped give a headstart in life.. children we believe in... that are now part of our Nourish family, and that we know can be the leaders and champions of the future!
As the year ends, i want to thank each person for their support - for Sponsoring a child, a school uniform, or the graduation... and for the difference this makes,not only to me... but to the little seeds that you are watering, that will one day become a mighty tree... Changing the future of South Africa, one little graduate and champion at a time!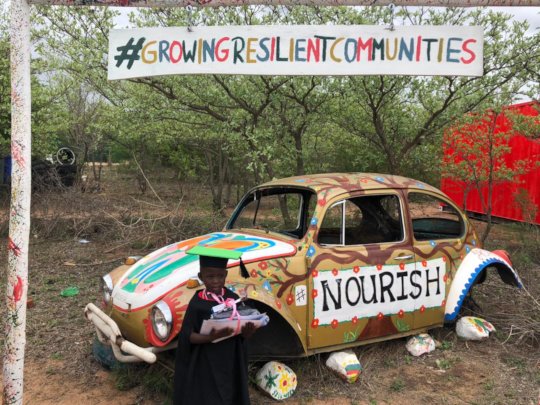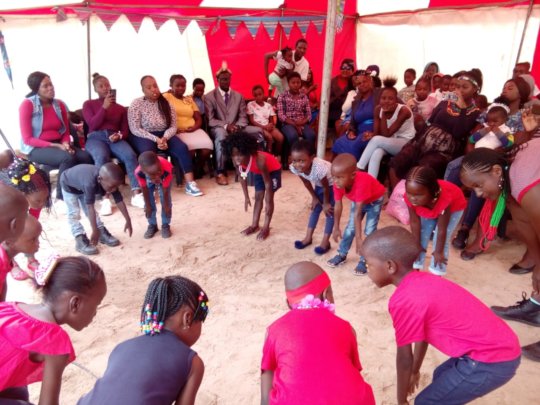 WARNING: Javascript is currently disabled or is not available in your browser. GlobalGiving makes extensive use of Javascript and will not function properly with Javascript disabled.
Please enable Javascript
and refresh this page.