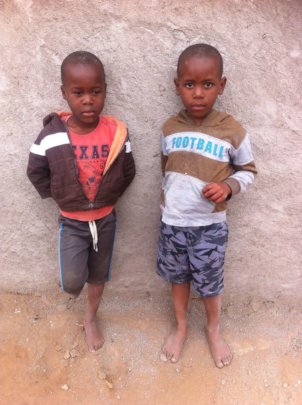 Our little creche is really becoming a safe-haven for the children attending, and is easily the best part of my day. Arriving at Nourish to little children with beaming smiles, RUNNING as fast as their little feet can carry them to come for a hug and a cuddle, and generally to try on my sunglasses. A warm meal twice daily, a boiled egg (from our sustainable chicken farm project ) or fruit before heading home to keep them healthy and strong. And more recently a lovely refurbed playground with fake grass and a lovely jungle gym!
But what is most special is the SPONSOR a CHILD Program, for some of you, who have committed the 30 USD per month ( on the recurring donation option) -- you are changing a childs life forever... you are allowing children who otherwise might not be able to attend to come to our creche...Your monthly donation helps us to pay the two teachers ( Mavis and Farrence) a monthly financial contribution, your support eables us to buy the food we need, and pay for electricity, and creche resources. For these children, you are giving them a platform to be stimulated and develop, and this will have a ripple effect throughout their whole life.
I wanted to especially mention two little boys, who have a lovely monthly sponsor... she helped us cover their SPONSOR A CHILD costs the whole of last year. At the end of last year we had a little graduation ceremony, before they head off to Primary School (called Grade R) - we bought them their first little school kit, and school uniform ( without which you cannot attend school in this country) and now they are going to school every day, and coming after school to our Feeding Program, where thanks to the continued support, we are able to feed them a warm healthy meal, and then do reading and homework. These two buys are getting a step up in life, and are bright, and sweet and so interested in learning.
Thank you to all who supported once off, but also to our really special monthly donors who make changing lives like this, and creating these ripples possible.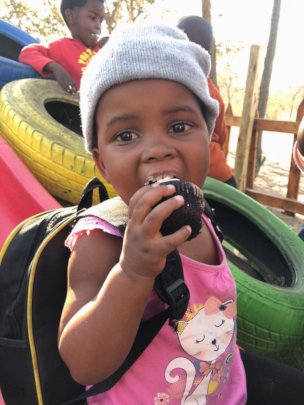 Whilst we still await funding and support for our School Uniform project, we want to take the time to explain how much of a difference this donation makes...
Children cant attend Primary school in our region without having a school uniform. this means if they lack the income to spend on a uniform, their education and future is impacted..
Many children are supported by grannies on a social grant from the government, this money goes to survival... to food, to medicine, to providing for the children each day. Supporting these grannies means they don't have to spend their money on uniforms, and can focus their meagre funds where they are most needed.
thats why our School Uniform project is so needed and makes such a difference.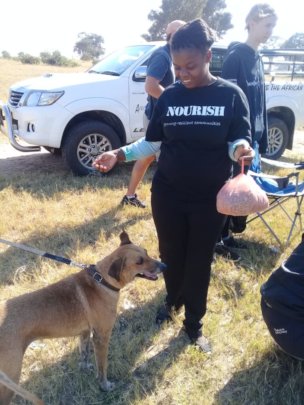 Every two weeks, Tinyiko heads into the village alongside our partner organisation ADHS, and spends the day visiting homes dipping and deworming dogs, checking on puppies, chatting to people about how to look after their dogs, about rabies, and about the importance of sterilizing to prevent unwanted puppies. A high prevalence of canine secually transmitted cancer occurs throughout rural villages, as dogs often roam around and mate with other dogs, spreading the disease... our commitment to each dog we find, an 8 week chemo treatment, is incredibly effective, and in all our cases so far, has saved the dogs life. We are incredibly fortunate to be working to teach conservation, and that animal kindness starts at home. We are fortunate to have your support and funding to cover fuel costs to the clinic so that we can take these dogs for chemo, we are touched and so grateful for the support in covering sterilization costs, and helping us to modify our car so that transport is safe. We might not have reached all the dogs and animals yet, but to each dog we have sterilized or cured of TVT, to that dog.... we have made a difference. So thank you for helping us brinbg animal welfare to rural African villages, one dog at a time.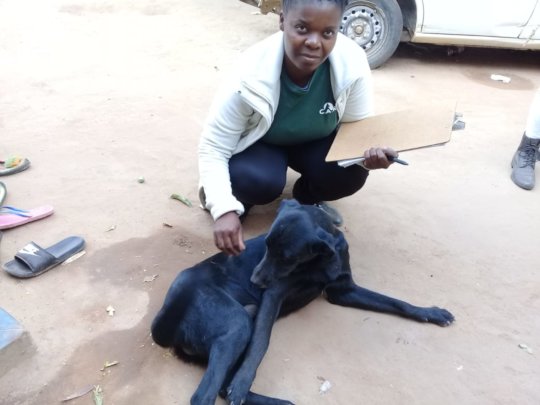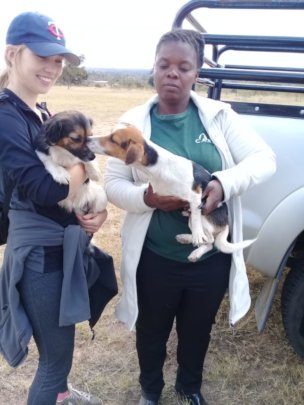 Links:
WARNING: Javascript is currently disabled or is not available in your browser. GlobalGiving makes extensive use of Javascript and will not function properly with Javascript disabled.
Please enable Javascript
and refresh this page.