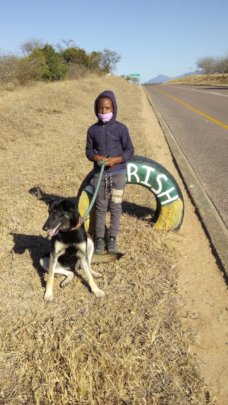 Hi to all our beautiful donors and supporters,
We know that no one wants to get a report in which we say we have done nothing and spent nothing, but for the last few months, we have not been able to do much. We always want to say that we share our updates with 100% transparency, and so that is still true. That is why we want to be honest about the fact that we have not been able to buy school uniforms over the last few months.
Part of the reason is that schools have been closed, and with Covid-19 regulations and South Africa school restrictions schools have been closed over a month. In addition, we often do a lot of the shopping ( and spending all your donor money ) in the beginning of the year and then later on in the year around the end of the year, as these are the period when children are registering for school, buying new uniforms and their families needing support for school uniforms, jerseys, or school shoes.
So with schools shut and it being mid year and Covid, we have just let these few months slip past, focusing on providing support to the children when they come to Nourish, ensuring that at all times they have masks available, and providing more to those who need, ensuring we have tippy taps and can teach healthy habits and ensuring that the children can bring recycling to trade in our swop shop for sweets, or toys or little special items for themselves.
Yes - we will do school uniforms again, and yes it is more important than ever and we look forward to sharing the pics with you when we DO buy them, but for now, we have had to keep adapting and have focused on health, wellbeing and resilience for our children.
Thank you for being part of our journey and for your ongoing funding and support, each and every one of you.