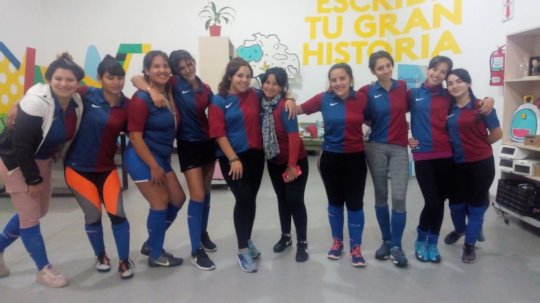 A brand new team started training, and as we often say – hockey is just the excuse- what we really focus on is on girls developing key life skills that will make a big difference in their future.
Growing their self steem by acknowledgingthey can improve, learn new drills and feel as a part of a team is key for girls empowerment, so that is where all of our efforts are focused.
During this period, at the begining it was all about creating the team, making each individual feel important and part, then developing their love for the game by teaching new drills and train harder each day, lastly work on the development of life skills such as effective communication and frustration management, developing their grit.
The team, also had some challenges when playing again other teams, putting all their efforts into test, but mainly how they worked as a team, this moments where great opportunities for "teaching moments" as many difficulties where faced.
As always, thanks for your support, and please continue to follow us through our social media accounts - Facebook - Twitter & Instagram