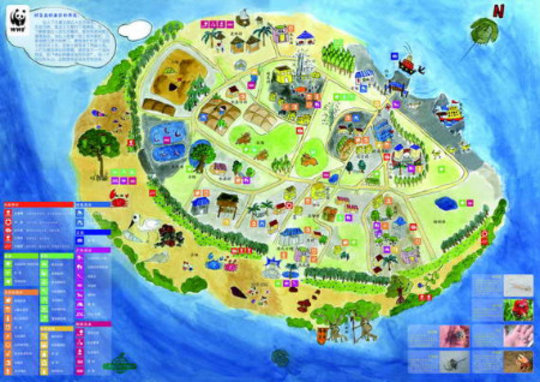 This year, Green Map System has an exciting initiative underway. We aim to make our physical collection of Green Maps and related materials created worldwide available to the public through an archiving library as well as digitally through online conduits. Accomplishing this will offer models of inclusive sustainable community development and help to spread awareness to localities all over the world, China very much included.
An important step in creating the Green Map Archive is the physical organization and evaluation of the Green Maps and materials. During this process, we've gone through almost a hundred diverse maps and materials created in China and Taiwan. Some of the most recent detail precious ecological systems such as the Hongze Lake (by Nanjing University), the Little South China Sea Wetlands (by Chongqing University) and Wetlands Techeng Island (by South China University of Technology)– these were created in 30 universities in partnership with WWF China. These three great examples are shown here, but all can be downloaded from WWF's webpage linked below. Beijing, Taipei and other urban environments are included as noted in our earlier Progress Reports (archived at Global Giving) and in the profiles of GreenMap.org.
"Viewing such an assortment of maps en masse is a testament to the level of involvement and commitment that many Chinese communities have put forth towards the advancement of sustainable living in their communities", said Joseph Pangilinan, an intern (and planning student) at the New York office.
Our Korean marketing intern, Jinhwa Ju added, "It seems Green Map is a great educational tool for many Chinese students - their Green Maps are beautiful with a hand-printing sensibility remarkable as the outcomes of proactive participation. They look very nice and they share a deep understand of the environment. I am most impressed by the Wetland Green Maps and feel these high quality results will promote the bright future of their local education and communities."
The advancement achieved in the creation of Green Maps and the development of this Archive could not have been possible without your donations and support. Green Map System looks forward to another year of working towards spreading green living and sustainable awareness in China and the rest of the globe. Find out more about our Archives in the blog posts linked below, and envision the new initiatives they will help inspire worldwide.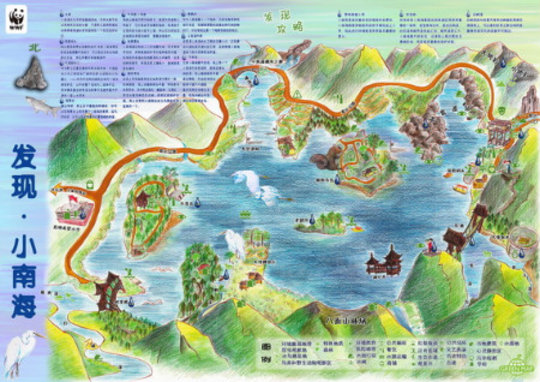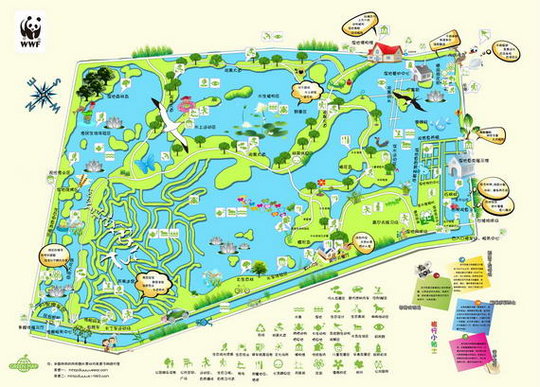 Links: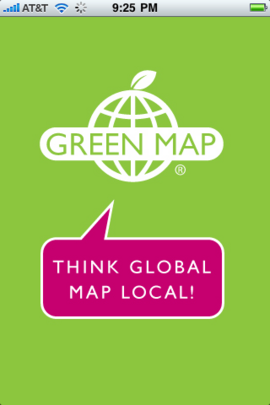 Thanks to Global Giving donors, Green Map System had a remarkable 2010! Our highlights starts out with 94 newly registered locally-led Green Map projects, followed by the highlights of our accomplishments shown below. We have many goals for 2011, so we invite you to take action today –please donate to help cities worldwide become more sustainable and healthy today.

Engagement Initiatives
Making it easy to collect sites for Open Green Maps with our Mobile Data Collector for smartphones and iPhones
To share Green Maps, Photos, Blogs in any website, we created embeddable widgets
Created Icon posters, postcards and other adaptable resources in new languages
Inventoried Green Maps and locally created materials for our print and digital Archive
Planning for our new Mapmaker collaboration platform
Training of 14 interns from several countries (this includes our Summer program. Here's a quote from participant Morgan Leykam, who was subsequently hired to create the City's Green Map in Stamford Connecticut, "There is a lot of excitement built around it - most people I've spoken to said they've been waiting for something like this to unite all the green efforts being made").
Key Events
15th Anniversary Celebration, May - Budapest
Smithsonian National Design Triennial – Green Map in exhibition, book, family guide and events, from May to Jan - NYC
US Social Forum, workshop and exchanges, Detroit - June
Green Map Exhibit at Finlandia University, Michigan - September
Art in Odd Places Site Marker Test & party, October - NYC
Participation in the United Nations' COP 10 with exhibition, forum, exchanges, media events with Aichi Green Map, October - Nagoya Japan
Our Local 'beyond the map' Initiatives
As we participate in these projects, we utilize skills and networks developed while producing our own local NYC Green Maps. Each has enhanced our role in the region:
Lower East Side/Chinatown Bicycling Coalition
Jersey City Farm in the City
Parsons The New School of Design Social Innovation Program
E3NYC Cleantech Expo (planning for 2014)
Green Map entrepreneurship development and thesis
New Technology on GreenMap.org
Doubled the number of green sites on the Open Green Map platform in 2010
Mapmakers and Maps Profile pages re-designed and cross-referenced
GreenMap.org/icons now powers search of Open Green Map sites by the icon
Social media integration and resources
Updated our Press center, Impacts and other pages
Added our 7th language, Chinese, to Open Green Map
2010 Awards
Best of Green: Treehugger's Best Tool for Green Travelers
eServices for Citizens and Corporations, Living Labs Global
Just Means - FT Social Innovation Awards finalist
Selected by DesigNYC for GreenAppleMap.org makeover in 2012
Cape Town Green Map wins Golden Trash Award
Towson University wins Silver from the US University & College Designers Association
Selected Press
Renovating the Rust Belt in Ohio
20 new Green Maps at Shanghai Expo
Reykjavik's printed Green Map debuts
Washington DC's online and printed Green Maps debut
Find others at GreenMap.org/media
2011 Could be our Highest Impact Year Yet!

We've got great plans and events underway, but we need your help to reach our goals. Share your love for your community and the Earth with us. Make a Donation or review us at Guidestar. Thank you for your support!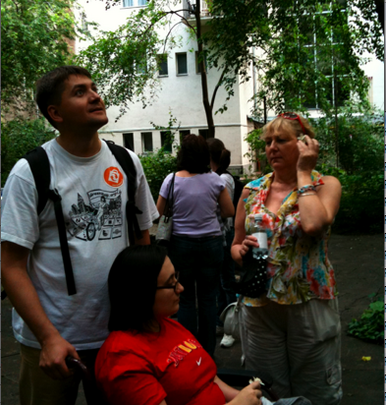 Links: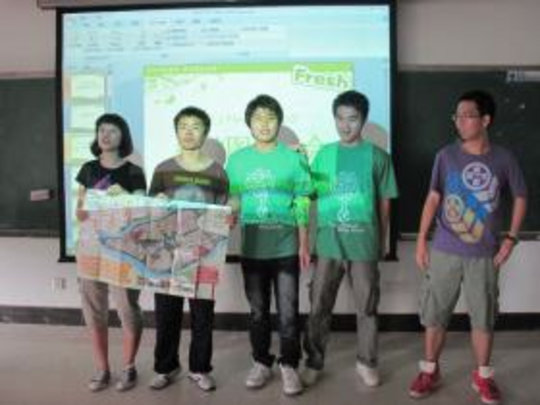 Thanks to the support of Global Giving donors like you, we've had another year of positive communications and activities in China for sustainable community development through mapmaking in 2010.
This year, new projects in Hangzhou, Xiamen-Wecl, Qujing City, Shanxi, Dongtai, Jiangxi and Shanghai are making a real difference in their communities. This is also the first year of WWF China Green Map projects, and 30 universities took part in charting fresh water and wetlands - these Green Maps were shown at EXPO and are now touring (a link below describes Nanjing's exhibit). Find more about this in progress reports added earlier in 2010.
University students are important stakeholders. We are delighted that the Fresh EPA group in Guangzhou has added several blog posts about the work they undertook this year to our website (see links below, or click News on GreenMap.org/home anytime). Now helping to spread Green Mapmaking to other universities and NGOs in the region, this group has published a wonderfully detailed Green Map of the Higher Education Mega Center, completed several community maps and developed their own workshops and hand-on activities.
We look forward to continuing to work with these students and many others across China in the year to come. To support this effort more fully, we are expecting to increase our team with a native speaker of Chinese this winter. We are hoping some of our latest resources - possibly including the Green Map iPhone App (which has new data collecting features, as seen at GreenMap.org/app) can become more available for the many kinds of smartphones being used by Chinese people. Your help will help us do more to support on-the-ground community building, skill sharing, communicating clearly about sustainability's complexities and strengthening networks in China.
Thank you and our best wishes for a healthy and green 2011!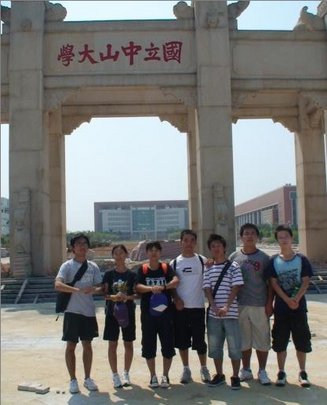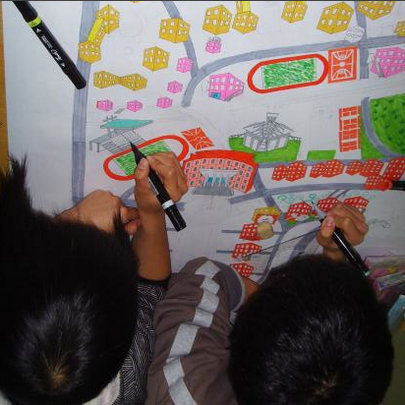 Links:
WARNING: Javascript is currently disabled or is not available in your browser. GlobalGiving makes extensive use of Javascript and will not function properly with Javascript disabled.
Please enable Javascript
and refresh this page.