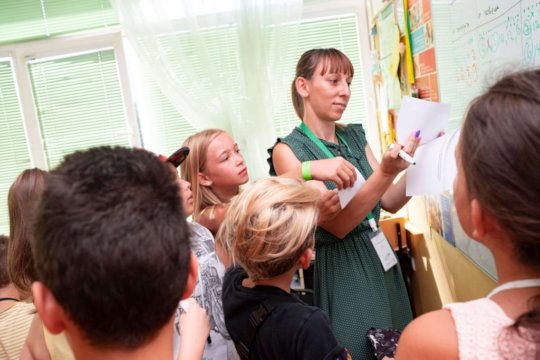 Today, we meet you with three teachers with three different stories about the challenges of teaching during a pandemic and their decision to become teachers by joining Teach For Bulgaria's program.
Angelina was born and raised in the region of Veliko Tarnovo. She currently lives in the small town of Lyaskovets. Angelina has a BA in social pedagogy and has worked as a social worker at a crisis center for victims of abuse and human trafficking. She has also been a volunteer in a mentorship program for children without parental care. She is a mother of two.
Aysel is an artist at heart. She fell in love with music as a child and has used every medium of artistic self-expression ever since. Born and raised in Bulgaria's capital city, she studied audio engineering at New Bulgarian University and is currently a member of several rock bands. She is also a piano teacher, a vocal coach, and works at a TV network. Aysel has toured outside of Bulgaria as well.
Karina was born in Armenia a little over two decades ago, but her family moved to Bulgaria when she was only two years old. She grew up in Stara Zagora and studied marketing at the University of National and World Economy. Karina lived in Asia for a short period of time after graduation, but decided to come back to Bulgaria.
Teaching as a source of meaning
Thanks to her experience as a social worker, Angelina realized that children need to be supported by someone who will not just teach them how to read, write, and do arithmetic, but will also believe in their talents and abilities. This conviction was only confirmed when her two children started school. Once she saw the impact teachers have on children's lives, Angelina decided to become a teacher in order to help her future students grow.
"Children are like a mirror: if you believe in them, they'll start believing in themselves and they'll try to prove you are right. If you don't believe in them, they will sense this and stop trying," Angelina says. She has been working as a primary teacher at Secondary School "Vladimir Komarov" in Veliko Tarnovo since September of 2019."
Education as a conscious choice and a worthy cause
Aysel is a primary teacher as well, but she also has music classes with students in 5th and 6th grade at 202nd Primary School "Hristo Botev" in the village of Dolni Pasarel near Sofia. She agrees with Angelina.
"No matter what defence mechanisms parents or children have, they eventually respond positively to your efforts, because if you approach them in a positive way in order to help, they will sense that," says Aysel."
Aysel adheres to the national curriculum in her classes, but she also tries to develop her students' critical thinking and communication skills. This is why she was genuinely happy to receive a call from the mother of a student who wanted to tell her about how mature her son had become. The mother and the boy had an argument, but he called her half an hour later and asked her if they could resolve the issue together.
"Teaching makes you face your own self," Aysel says, "I am aware that I would also like to learn many of the things I explain to my students: not to be afraid to make mistakes, to have more patience… My coordinator (editor's note: a coordinator in the context of our program is someone who provides teachers with professional support) helped me survive in the beginning because it was a huge shock, especially if you work with first graders. Then you suddenly realize what a huge responsibility it is to be all by yourself in the classroom. This is what I like about the program, they make us feel less alone, they're always there, looking out for us, asking us what we need and providing us with plenty of opportunities to meet and talk.
The desire to find meaning in her work brings Karina into the program as well.
She first heard about Teach For Bulgaria as a university student. Her involvement with AIESEC's initiative "Business in Action" exposed her to Teach For Bulgaria's work. She even visited the office of the organization to learn more about Teach For Bulgaria's marketing strategy, but what she discovered was a lot more than she was hoping for.
Karina also worked at an advertising agency as a student. She decided to travel across Asia with a friend after graduation because she wanted to challenge herself by being away from her friends, family, and familiar culture. After approximately 4 months of travel across Vietnam, Malaysia, and Indonesia Karina came back to Bulgaria and dedicated the following 6 months to figuring out what she wanted to do professionally.
"My motivation to become a teacher is that in this role I can do something meaningful, something which can have a positive impact on many people. I wanted to work with communities with limited resources and no access to quality education because they are the ones who need this kind of support the most," says Karina who currently works as a primary teacher at Primary School "Georgi Benkovski" in the village of Manolovo, Pavel Banya municipality.
Angelina, Aysel, and Karina's life trajectories couldn't be more different. What unites their stories is that they have all decided to go back to school, but this time as teachers, and they have all chosen to do so as part of Teach For Bulgaria's program called "A New Way to Teaching". Read their whole stories here.
Thank you for your continues support!
With gratitude,
Teach For Bulgaria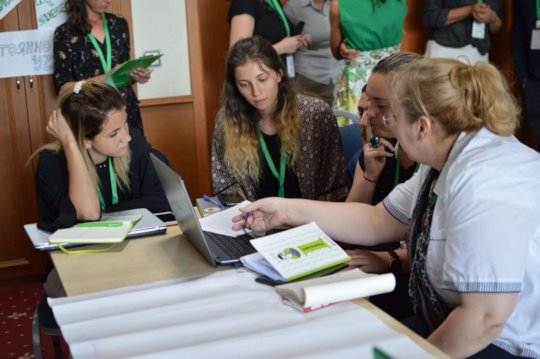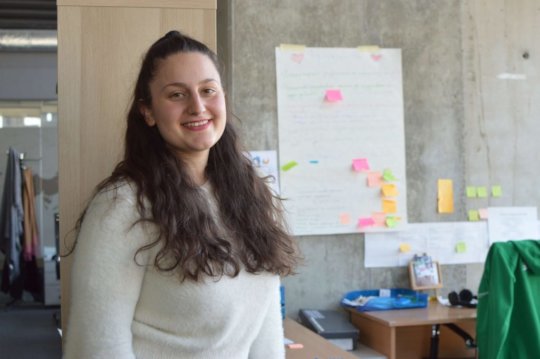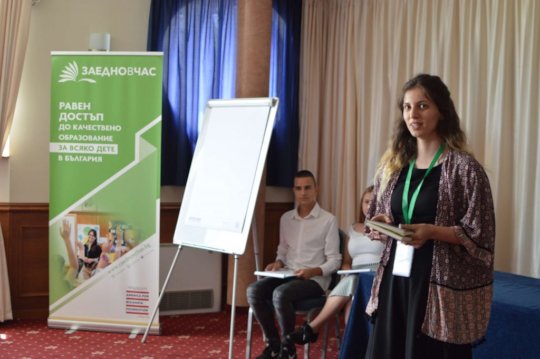 Links: