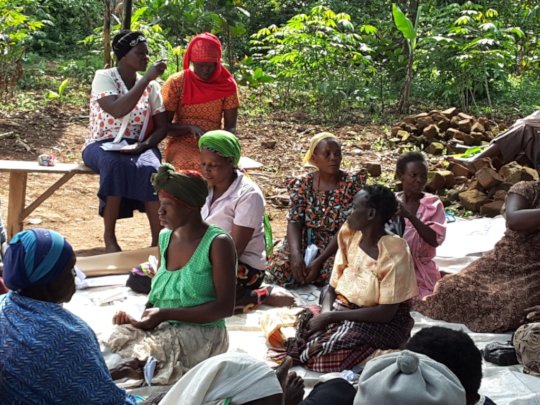 During this period in Augusst 2018, we were blessed to have attended the Echo Community Symposium in Arusha Tanzania on Nutrition Success Stories in Dry lands of East Africa where we learnt about Grain Amaranth a miracle nutrition booster for children,the eldery,pregnant women and the sick. Grain Amaranth is richer in protein, vitamins A and C and has good sources of calcium and iron as well as containing a better blend of amino acids for the human diet than the cereal grains. Their richer content of amino acids lysine and methionine complements the deficiencies of these amino acids in maize and other cereals which makes it a highly nutritional diet for the children.. Grain Amaranth hot cereal may be made by adding 45 mL (3 tbsp.) of seeds slowly to 80 mL (1/3 c.) boiling water, allowing the mixture to steam, covered, for 20-30 minutes. Small amounts of Grain Amaranth seeds or flour (approximately 1/8 of total) may be added to cereal grain food preparations giving some of its nutty flavor and favorable nutritional components to the primary cereal. During this period under review, we conducted training among impoverished households of women in the planting of grain amaranth and also gave them seeds for plantings. We carried out cooking demonstrations in the cooking and eating of grain amaranth as a food and how it can be used as a business .A total of 42 women and 5 men participated in the training and received seeds which will impact a total of 136 children in their households. With grain amaranth, the leaves, shoots and tender stems are eaten as a potherb in sauces or soups, cooked with other vegetables, with a main dish or by itself. As with other small grains, amaranth may be processed in popped, flaked, extruded and ground floor forms. The flour or flaked forms are combined with wheat or other flours to make cereals, cookies, bread and other baked goods. We hope that with the coming of the rains in this rainy season, the seeds will grow and many families will enjoy better health from consuming of grain amaranath. We plan to train many impoverished families in planting this miracle grain which will solve children's malnutrition,wasting and stunting
We thank you for your continued generous support without which,we would have been able to impact these families.We look forward to your unwavering , untiring and unfaltering support to enable impact more children in our communities of Ibanda and Apac district of Uganda where this project is being implemented
Thank you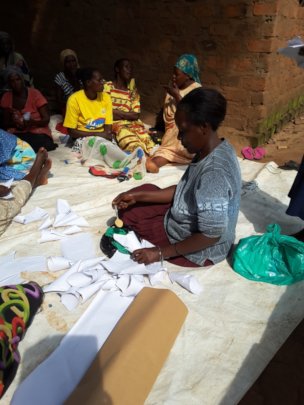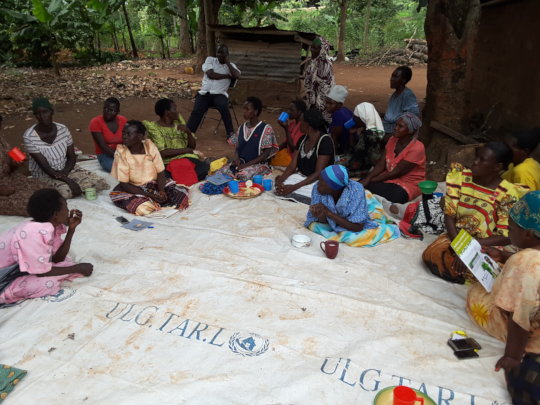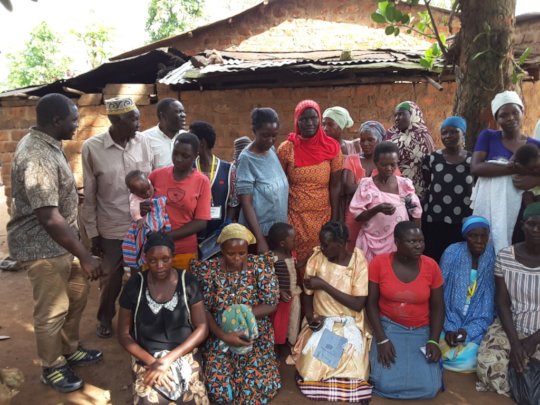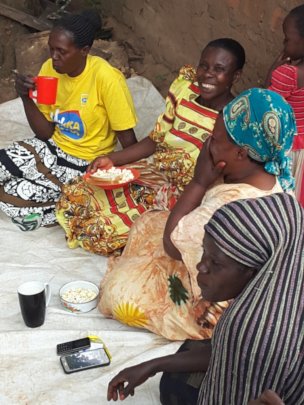 Links: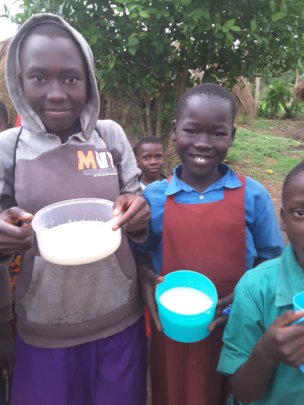 Empowerment For the Poor Uganda has continued its campaign of fighting hunger and promoting food and nutrition security among school going children.Poor nutrition is responsible for stunting, poor academic performance and anemea among children as well as causing other health -related diseases leading to children bad health and death.Fighting malnutrition among children is therefore our focus.
During this period,our program has continued to provide a safety net to many children who are food insecure.we have provided healthy foods to children through promotion of #My Fruit and Vegetable Campaign" in the communities and schools which has resulted into planting alot of vegetables and fruits to feed children.we have also promoted 'My Milk Campaign' which has mobilized children caretakers from very poor households to give atleast a cup of milk to a stunted child every day.What we have witnessed is big results!. This is an awesome program which has greatly impacted lives of children.
Putting all that aside, what has excited many children and their parents, is 'MySchool Breakfast Campaign' that provide morning breakfast to all children in schools.We have so far mobilised a total of 12 schools in our rural communities of Mityana district to provide breakfast to children in the morning.Many children had a tendancy of coming from their homes on empty stomachs and few could eat cold food or leafovers from dinner which coud make them to always complain from stomaches,headaches and many other illnesses.But our School Breakfast campaign has given lifeto many children an opportunity to eat hot food in the morning.We mobilised schools, parents, community members and health Centers to be part of this campaign. Here chidren are served with a hot breakfast every morning before they enter classrooms.when a child comes and gets his or her share,you can not imagine the wide smiles covering all the chics.They spend the whole day happy and joyful as well as enjoying their classes.During this period, we have touched lives of 439 children through this program.
We shall always be thankful to you our dear sponsers for your invaluable and unwavering support and good will without which,we would not have been able to achieve such a big result. Before this year ends, our target is to reach out to 50 schools to embrace this program and we hope to touch lives of 2000 children.We once again ask you to continue being part of life changing work.Together we make a big difference!
We once again say; Thank You, Apoyo matek,mwebale nnyo,( Lugbara and luganda phrases for thank you)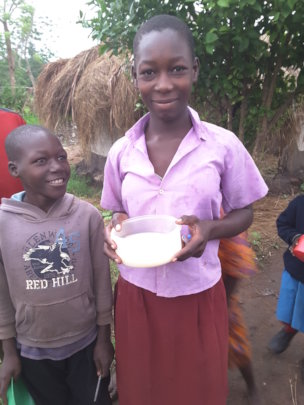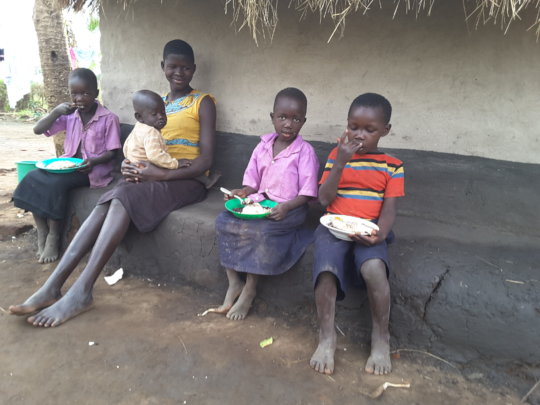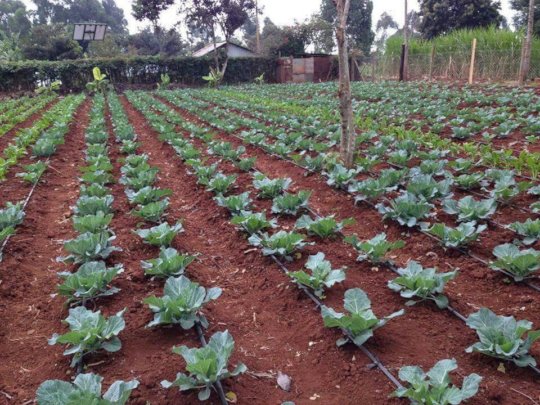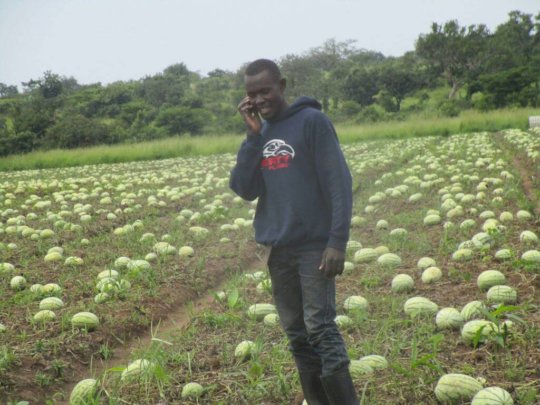 A better nourished world is a better world, During this quarter, Empowerment For the Poor-Uganda focused on carrying out nutritional assessments for children to ascertain whether children are given the right and timely nutritional care necessary for their good health and proper growth for all stages of their life. A total of 219 children from 83 households were carried through the assessment.
Empowerment For the Poor-Uganda aimed at providing sufficient and precise knowledge to children caretakers on the current nutritional situation of the children and the causes for these situations in order to reduce severe malnutrition conditions among children below 5 years. When assessment exercise was completed decisions to intervene in addressing these severe malnutrition situations were made by recommending to households on the best foods to feed their children. We also used this exercise as an opportunity to carry out community mapping to assess the community and households needs in terms of nutritional needs and suggested recommendations. This exercise was very exciting and helpful because it really helped us to determine the extent of malnutrition among children and the major cause of malnutrition, how many children and families are affected and literacy levels of the caregivers.
We used both direct and indirect methods of nutritional assessment which included; anthropometry where we focused on the physical measurement of the body by measuring the weight, height of children and MUAC (Mid Upper Arm Circumference) basing the age of the child. Here we would examine weight for height by comparing the weight and the height of children, which helped us to determine over and under weight, wasting and stunted children respectively. We also compared weight for age to determine wasting among children, which had been due to poor feeding or illness. When it came to using of a MUAC tape, this has three colors; green which indicates normal nutritional status, yellow, which indicates moderate acute malnutrition (MAM) and red, which indicates severe acute malnutrition (SAM). In using this measurement, children below 12.5cm are all severely malnourished, between 12.5 and 13.5 they are moderately malnourished and above 13.5cm are normal. We combined the anthropometry assessment with several clinical assessments where we assessed the physical being of children using senses. In this we would look at the signs and symptoms that label a disease and here we assessed from the head to toe. From the head; we would look at hair for its color, eyes for color and dryness, mouth; for tongue and teeth and face skin. We also checked the skin all over the body for skin patches, dehydration and wasting. We also examined Edema by examining swelling of the feet, in the legs and body.
Using this assessment therefore, on the 219 children that we assessed, our assessment report indicated 27% to be severely and acutely malnourished, 56% to be moderately malnourished and 17% were normal children. We thank you for your continued generous support that has enabled us to achieve such good results so far and we request for your continued support to enable us transform the lives of those children who are still malnourished. Thank you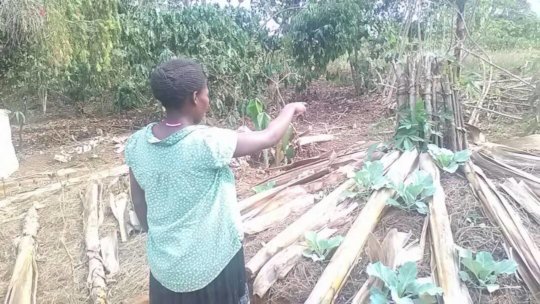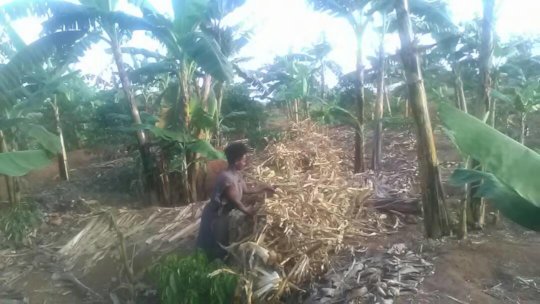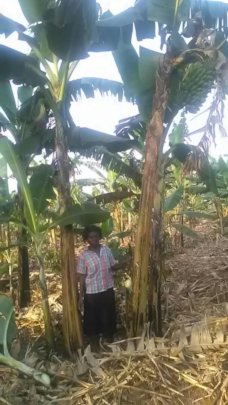 WARNING: Javascript is currently disabled or is not available in your browser. GlobalGiving makes extensive use of Javascript and will not function properly with Javascript disabled.
Please enable Javascript
and refresh this page.