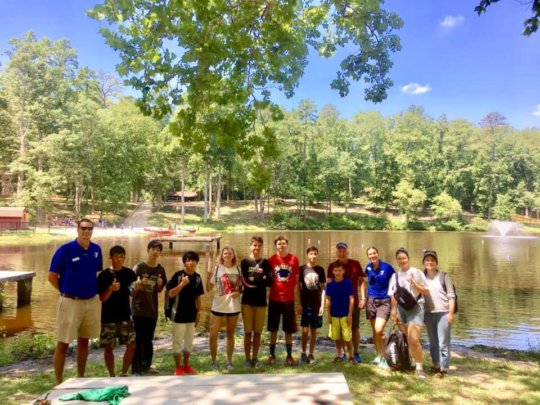 High School Summer Exchange
Six Ishinomaki high school exchange students chaperoned by one of Taylor's former students visited Richmond, VA and Washington, DC August 7th to 13th for our sixth high school student exchange. We worked with the Ishinomaki Board of Education to have students apply with written essays. They told us of their hopes and dreams of visiting America and they came true in this visit! The host families in each location did a wonderful job.. Thank you to All Nippon Airways (ANA) for providing generous discount airline tickets even during their busy season!
In Richmond, the participants had a great time at YMCA Camp Thunderbird with zip line, archery, marksmanship, low ropes and games with counselors in training. Thank you to the Camp Thunderbird team! One of Richmond host families had a BBQ and pool party. It was a great way to end a full day from Camp Thunderbird in the morning to host family experiences in the afternoon and a good night sleep after fun in the pool!
Other activities in Richmond included bowling, video games and then an afternoon to explore everything from trampoline parks to shopping! We were treated to two performances from our visitors and had a wonderful farewell dinner along the James River!
The Richmond host families drove their students to the Washington, DC area to meet their Washington host families at a Japanese style shaved ice party in Mclean. The students visited Annapolis, Baltimore, Tysons Corner Shopping Mall and toured Washington, DC. in addition to having free time with host families to play laser tag and shop. The Washington portion of the trip ended with a farewell pizza and pool party.
Thank you to Camp O-En and Tabi Club for organizing and providing group transportation and tours in the DC area.
We heard feedback from the students and host families that it was a wonderful experience for all with life long memories and new friends made!
Randolph-Macon College (R-MC) Ishinomaki Senshu University (ISU) #TOMODACHI Student Exchange
The US Japan Council TOMODACHI program has supported our research exchange program between Randolph-Macon College (Taylor's alma mater) and Ishinomaki Senshu University. This is the fourth year of the SURF/TAMF/TOMODACHI Exchange.
The R-MC contingent visited Tokyo and Kyoto prior to traveling to Ishinomaki. Ishinomaki and Onagawa included visits to the Ishinomaki Fire Department to learn about how first responders focus in a disaster, as well as a visit to Onagawa Town Hall, where they had a meeting with the Mayor and learned about how the Town came together to focus on recovery. We also had a walking tour of Onagawa hospital and its disaster-related display with a local resident who lived in temporary housing for six years, who also told us about his own experience during the disaster.
Additional visits and meetings included the Ishinomaki Police Station, Newsee Museum, Watahoi Volunteer Center, and the Nozomi Project, cultural events (kimono wearing!), food, and fellowship with friends and colleagues from Ishinomaki Senshu University.
An article by Ishinomaki Hibi Shimbun about the visit to ISU and Ishinomaki. (picture included) features their cultural activities and experiences with the Kimono wearing workshop, visit to the children center "Raitsu," etc. It includes students' quotes: "I want to present my research findings at conferences" said one student and "It was really hard to control my emotions when I interviewed a mother who lost her young daughter. I hope to show the resilience of the people in Ishinomaki in my theater production at R-MC" said another.
U.S. Consul General Lee and Chargé d'Affaires Young Visit Taylor Bunko
We are thankful to the US Embassy Tokyo, Consul General Lee and Chargé d'Affaires Young for visiting the Ishinomaki Senshu Univiversity (ISU) Taylor Bunko, learning about Taylor from her friend Chiba-san of ISU and donating books! Thank you to US Japan Council #TOMODACHI, ISU and Taylor's alma mater Randolph-Macon College, for their continued support of Taylor's dream to be a bridge between Japan and the U.S.
Thank you for your support which helps us continue programs like these to help Ishinomaki families, schools and students affected by the disaster to continue to recover, learn and expand their horizons! Please follow us on Facebook/Tamfjp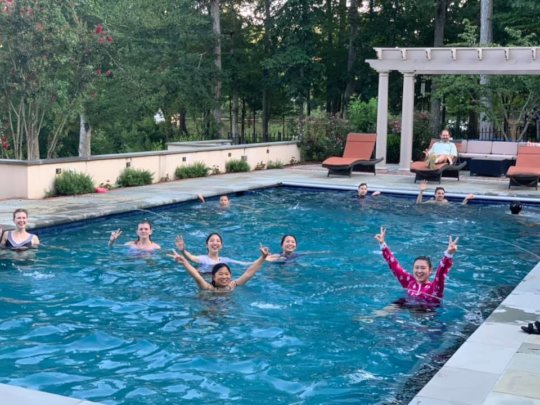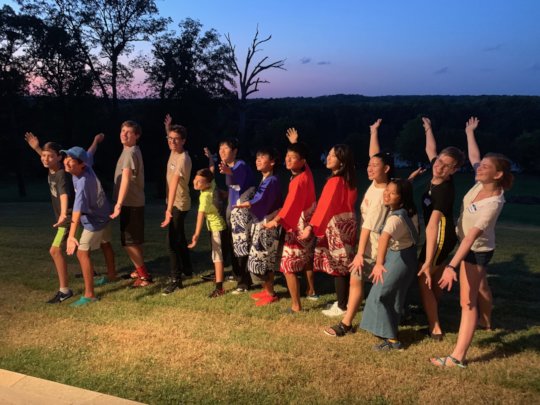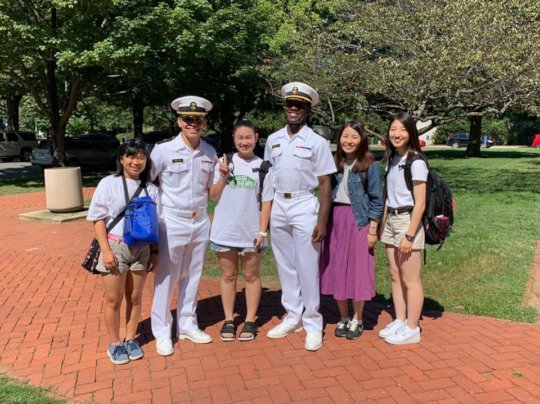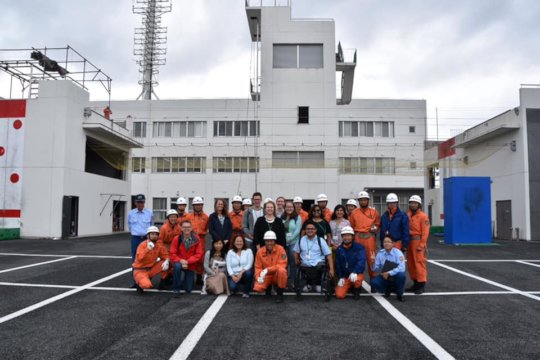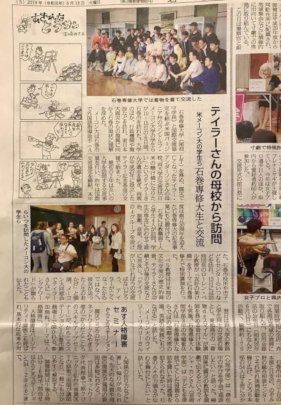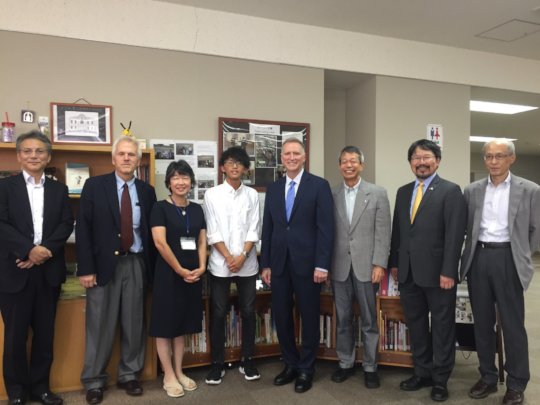 Links: