The six Taylor Scholarship students at Sendai YMCA Hotel College started their new school year in April. Four of the students are second year and two are in their first year.
Thanks to your kind donations Sendai YMCA College President Yuichi Kato has been able to extend his high school recruiting area info Fukushima while also continuing to recruit in Miyai and Iwate prefectures. He reports:
"I am in Aizu visiting schools for recruiting new students next year.
First year students are now on the job training at hotels for two months. Second year students are working very hard to get job.
They can write their report in September.
Thank you for your continued support."
We will provide you with an update from the students in September. We have just finished a successful Richmond student to Ishinomaki exchange with the Tokyo YMCA which you can find out more about at www.facebook.com/taylorandersonmemorialfund.
Links: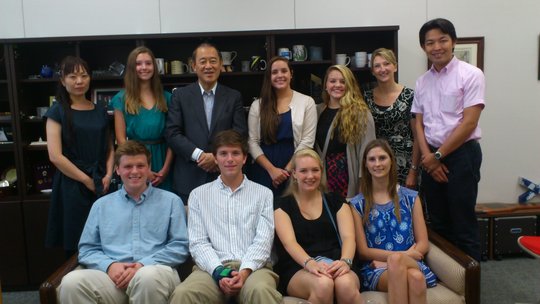 Seven Richmond, VA students are currently in Ishinomaki for the return of the Summer, 2012 exchange of seven of Taylor's Junior High School students to Richmond! You can see their activities so far during the trip and keep up with them at www.facebook.com/taylorandersonmemorialfund. They are in Japan from July 28th to August 3rd.
We were excited to hear a few months ago from the Tokyo YMCA that the Tokyo YMCA and the Ishinomaki families were ready for the return trip this summer. The Ishinomaki students and Tokyo YMCA chaperones were hosted by Ambassador Fujisaki at his residence in 2012. The Taylor Anderson Memorial Fund and the Tokyo YMCA invited students from the 2012 Richmond homestay families to participate. The Tokyo YMCA has a branch YMCA in Ishinomaki and they created the "Ishinomaki International Youth Program" which includes two days of homestays with Taylor's students families and participating in the Ishinomaki YMCA booth at the Kawabiraki Festival and visiting people in temporary housing.
TOMODACHI helped with the Taylor Fund/Tokyo YMCA exchange program the summer of 2012 (http://usjapantomodachi.org/programs-activities/taylor-fundymca-youth-exchange-program/). You can see more of their experience at https://taylorymcaexchange.shutterfly.com/ (the pictures with Ambassador Fujisaki are wonderful – he gave the students a quiz in one of the grand rooms in the residence). Now in 2014, the Richmond students met with former Ambassador Fujisaki who is now a professor at Sophia University in Tokyo and went to the Tokyo TOMODACHI office on July 29th.
Arigato gozaimasu to the Tokyo YMCA for all of their planning and paying for expenses in Japan and ANA for providing discount tickets on their wonderfully hospitable airline!!!
This is a great opportunity for Taylor's students and the Richmond families that hosted to complete their exchange. A year ago it did not seem possible because the Ishinomaki families did not feel they were in the position to accept return guests. Today, July 30th, 2014, they are there!
We've uploaded a couple of photos from their first day in Tokyo, but the best is yet to come in Ishinomaki so please follow on Facebook.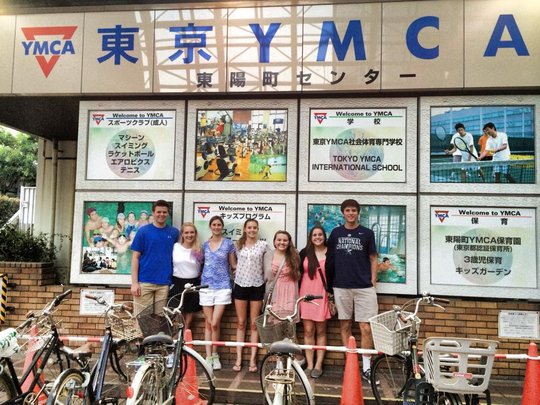 Links:
Today, May 7th, 2014, is BONUS DAY when 30% of donations are matched by Global Giving. Please consider this opportunity and tell your friends and family to consider one of theTaylor Anderson Memorial Fund's three projects at www.globalgiving.org/taylorfund/.
Ambassador Kennedy donated approximately 100 books to the Taylor Anderson Reading Corner (Taylor Bunko) at Mangokuura Elementary School last November. Kyoko Sasaki, Andre Perez and other volunteers including ALTs translated nine of these books to Japanese last weekend in Sendai so the students can read the books in both Japanese and English. The books were focused on children and cultures around the world. Thank you so much to all! Kyoko regularly reads to the students at the Taylor Bunko at Mangokuura Elementary School and we can't thank her enough for all of her help.
We also wanted to let you know that your donation helped make this a very successful campaign which the Richmond newspaper recently noted www.timesdispatch.com/business/local/notable-gifts-taylor-anderson-s-legacy-lives-on-after-tsunami/article_90773f12-c2dd-535f-b232-2bf07e63652f.html.
Until our project is fully funded, we will be sending you regular reports about our work. You'll know what your donation has helped fund, what accomplishments we have achieved and what our current needs are. Another good way to follow the fund's activities is to "Like" our Facebook page where we regularly post the latest news about the fund. Please visit us there at www.facebook.com/taylorandersonmemorialfund.
Thank you again for your donation and consideration!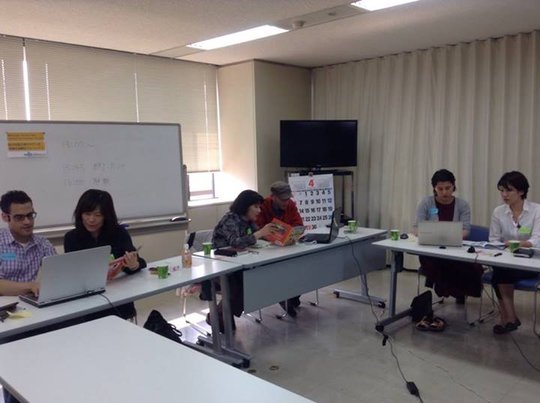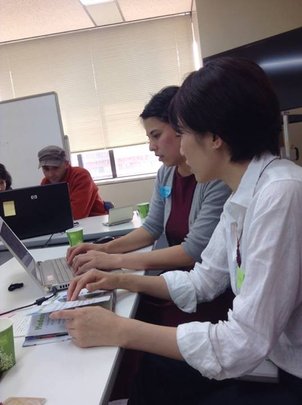 WARNING: Javascript is currently disabled or is not available in your browser. GlobalGiving makes extensive use of Javascript and will not function properly with Javascript disabled.
Please enable Javascript
and refresh this page.