Nine more Voices of Tohoku DVD's were delivered to Takeuchi-san at the community archive at the Ishinomaki Newsee. The video-display has been divided into themes so that people can choose the interview they would like to see according to their interest. The goal is to have at least 60 life story interviews as part of the Voice of Tohoku archive.
On July 13, Japan Israaid Support Program (JISP) organized a leadership event with Benesse Corporations in Sendai for high school students in the Tohoku region.

The program targeted high school students interested in social entrepreneurship and opportunities of study abroad, and 10 Japanese students from across Japan who had been admitted to Ivy League schools were invited to Sendai to provide a one day creative thinking workshop. 25 high school students participated, and came from over 6 different towns and cities, including areas in Fukushima prefecture. Student groups that included the Ivy League students as well as high school participants spent the day designing ideas and presentations that expressed their opinions about the current situation in Tohoku. Each group had very unique presentations and spoke of a wide range of issues, such as the negative impressions of Tohoku worldwide regarding the radioactivity exposure, the importance of tourism for Tohoku's future, and importantly, the role and responsibility the youth have in shaping the future of Tohoku identity.

On July 14, a similar but smaller program was also run in Ishinomaki for youth who could not participate in the event in Sendai. 8 students participated, and the shorter and less structured event allowed high school students to talk about personal aspirations and goals with the volunteer students. An online group was formed after the workshop, where Tohoku high school students are able to connect with students who are studying abroad for advice and support.
JISP held a very positive meeting with Professor Sato and Naomi Chiba - from Ishinomaki's only university - Senshu. Professor Sato is a clinical psychologist and an avid supporter of expressive therapies. She explained that several of her students are dealing with stress and other emotional issues. A first workshop is now scheduled with students from the "Human Science" program to be held on December 17th. Another workshop is scheduled for March, 2015 and JISP plans to start a long term program with Ishinomaki Senshu University starting in April, 2015. The hope is to establish the University as an academic center dedicated to expressive therapies and psycho-social support.
JISP worked with Morrison & Forrester and other local NPOs to hold a community event at Kazuma Minami Commmity Center in Ishinomaki. The event was a collaboration between local and Tokyo residents and included food, shows, games and fun!
Links: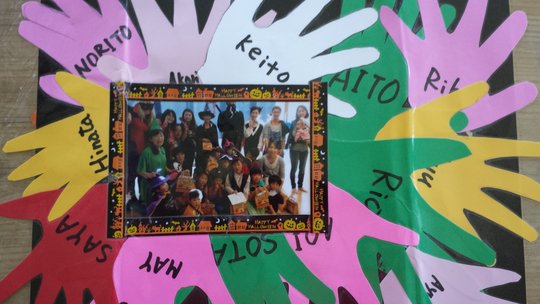 The first book club meeting was held on September 21st and Aya Nakagawa of Project Yui posted 9 pictures and a description on our Facebook page. The announcement of the first meeting can be seen at http://kokucheese.com/event/index/210252/.
We now support four Taylor Readers groups:
- E (English)-kids – reading at the beautiful new Kodomo community center in downtown Ishinomaki
They just had a Halloween party https://www.facebook.com/kyoko.sasaki.121?fref=ts with Ishinomaki JETs.
- Sakura Jyuku "cram" center where there will also be a new Taylor Bunko
- Soyokaze-no-ohanashi at Mangokuura Elementary School
- Watage at Watanoha Elementary School
Endo-san's Team Watahoi and Project Yui had a Sports Onigokko day at Watanoha Elementary School on August 19th. Onigokko is a team sport where two teams of seven players each try to score by taking the opposing team's "treasure". We were happy to be a sponsor and the kids had a very fun day!
Sugiyama Women's University (ciep.sugiyama-u.ac.jp/english/) made a short film titled "To Be A Bridge Between Our Two Nations"- The Taylor Anderson Memorial Fund- in the 23rd of their series about Ishinomaki and Tohoku Recovery. Thank you to Professor Tochikubo and Sugiyama Women's University for their continued support of Ishinomaki and Tohoku Recovery. The video shows the progress in Ishinomaki since 3/11 and highlights some of the work of the fund including the exchange trip this summer. Please take a few minutes to watch at the link below!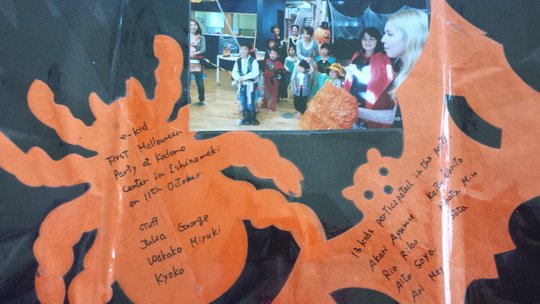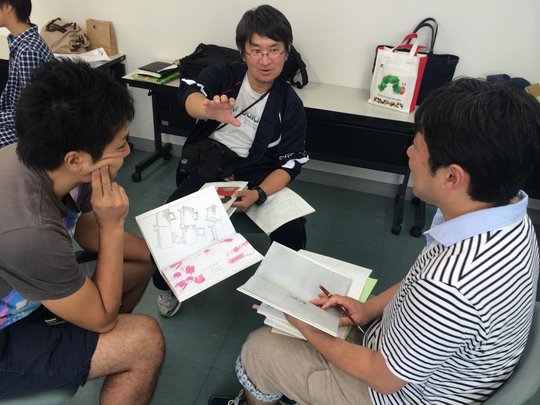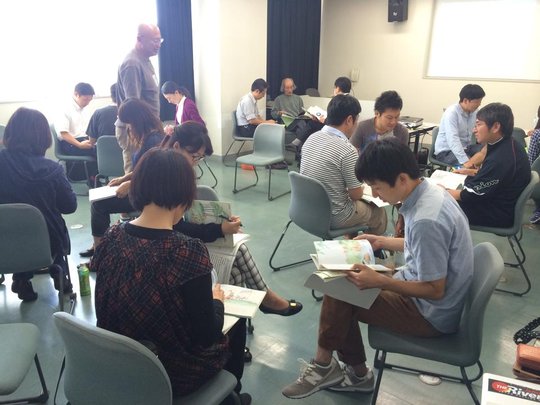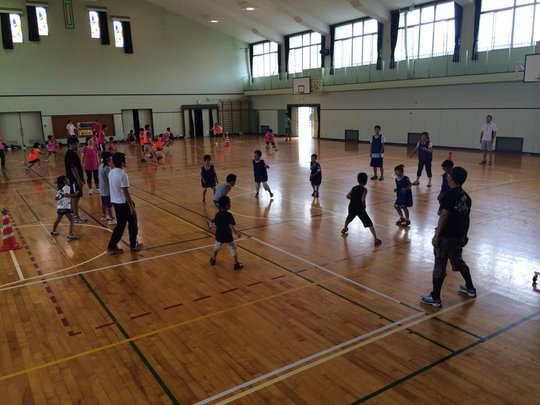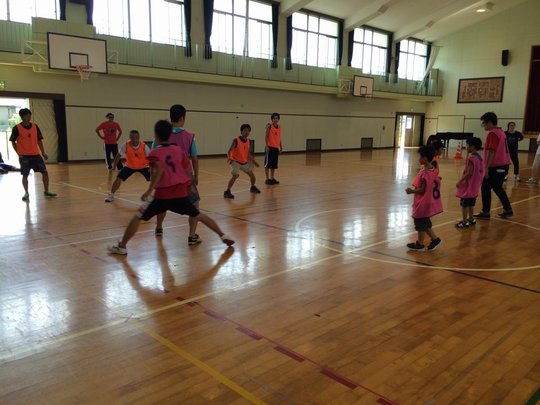 Links: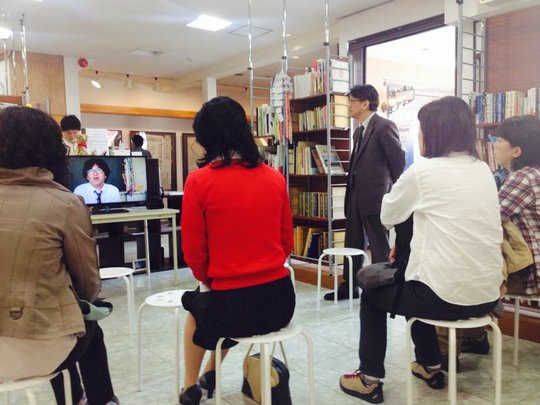 In May, 2014 Mrs. Atsuko Fish of the Fish Family Foundation visited Ishinomaki and took an active part in a Dance Movement Therapy (DMT) workshop hosted at the Sakura Juku in Ishinomaki. Two other DMT workshops were held in Ishinomaki in June and one July. Mrs. Fish wrote:; "It was very productive trip to Ishinomaki. I am glad to have experienced the healing training." She also visited the "Voices of Tohoku" archive at Ishinomaki Newsee, and the Taylor Anderson Reading Corner at Mangokuura Elementary School and the new one at Ishinomaki High School.
The Editor in Chief of the Hibi Shimbun newspaper in Ishinomaki, Mr. Takeuchi, who also runs the Ishinomaki Newsee will provide mental care support to Ishinomaki residents through ten columns written by JISP to be published in the Hibi Shimbun. The columns will address questions from the residents regarding issues such as PTSD and depression. Two board members, Lori Henderson and Andy Anderson, visited Mr. Takeuchi in June and July and heard first hand how he feels they are at risk of losing a generation of children to PTSD. He has volunteered to organize a mothers group for an expressive art therapy workshop.
A two day youth leadership workshop was held on July 13th and 14th with fifteen students from Tohoku and Japan. The program was conducted by JISP representatives and Benesse Corporation. The purpose of the program was to introduce Tohoku high-school students to to the idea of studying abroad and to train them in creative thinking and entrepreneurship skills.
More than 30 Ishinomaki residents have now recorded Voices of Tohoku interviews which will be edited to place in the Ishinomaki Newsee community archive.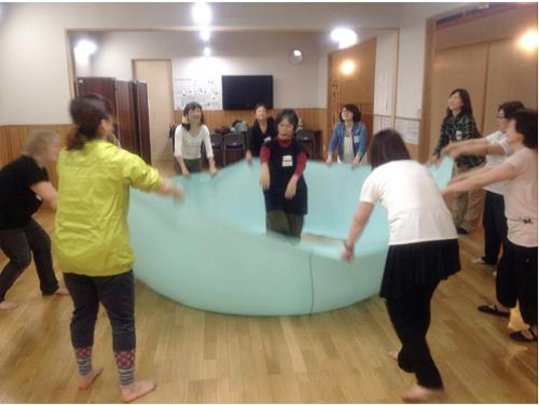 Links:
WARNING: Javascript is currently disabled or is not available in your browser. GlobalGiving makes extensive use of Javascript and will not function properly with Javascript disabled.
Please enable Javascript
and refresh this page.