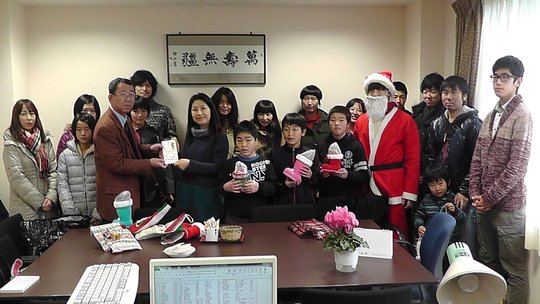 Ishinomaki Visit
Jean and Andy Anderson visited Ishinomaki in December and visited the Taylor Bunko's at Mangokuura Elementary School, Mangokuura Junior High School, Watanoha Elementary School (where the students in the NHK story were filmed - please watch the link at the end of this email) and Ishinomaki HIgh School. The Mangokuura Elementary School based "Soyokaze No Ohanahishi" reading group (picture below) members each shared what books they had purchsed to read to students from the funds TAMF donated.
We also visited Sakura Juku (cram school) and Ishinomaki Senshu University (ISU) where two new bunko's are being installed. Shinichi Endo, the woodworker who has made all of the previous Taylor Bunko's completed the Sakura Juku bookshelves in December in time for a "Taylor Christmas party" which included a JET teacher holding a class about Christmas.. Endo-san measured for the bookshelves at ISU and participated in a ceremony commemorating the donation. He will complete them to be installed at a dedication ceremony at ISU on the fourth anniversary of the disaster on March 11, 2015.
Watanoha elementary school has been temporarily relocated inland after the disaster, but reopened at its original place this spring. The number of students is half of what it used to be. The population of that community drastically decreased. This area is one of the most seriously damaged in Ishinomaki.
Mr. Mitsuru Aizawa lives in front of the school for generations and runs a family-owned dried laver seaweed company. His family still lives in the area and reopened his company in 2011. He says "I can see children playing in the ground and overhear their lively voices every day, which gives me a lot of energy more than I expected."
Mrs. Miyuki Nishimura (seen reading in the NHK Story) lived next to the Aizawas, but her house was completely wiped out. Her son, Ayumu Nishimura, was a good student of Taylor's. The Nishimuras moved to Sendai city after 311 for 2 years but came back to Ishinomaki this spring to move into a new house inland in Ishinomaki. She is a Watanoha elementary graduate and she is also very happy with the school reopen at its original place. Miyuki now enjoys reading bi-weekly for Watanoha children as Taylor Readers and says, "I am very happy to have this opportunity to spend time with these children and tell Taylor's love and message. By reading books from Taylor Reading Corners, I could tell her message and the value of pursuing dreams. Children are our ray of hope for this community."
Kesennuma Children's Home
TAMF donated Xmas wish projects and reusable Yagura summer festival platform this year. The administrators asked that the money this year be used for the summer festival platform which will last for many years rather than summer camp.
The orphanage children rushed to the presents so aggressively, which does not happen among the children living with their parents. Two sister girls lost their parents because of tsunami and lived with a foster family for a while, but they ended up at the orphanage. They all looked very happy with gifts and the fact there are people who cared for them.
The orphanage holds summer festivals which are open to local people. This is a good chance for those children to communicate with the community. On the Yagura platform, they enjoy playing Wadaiko drums.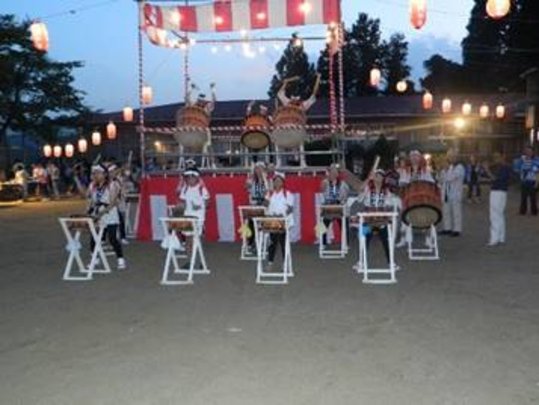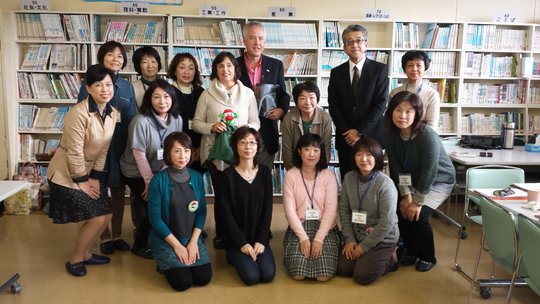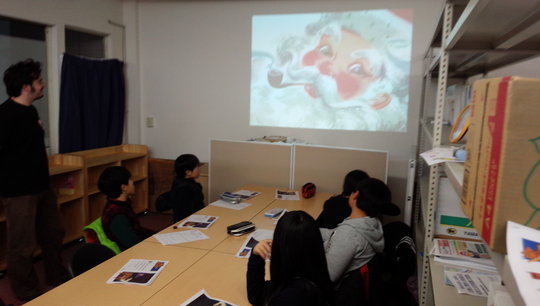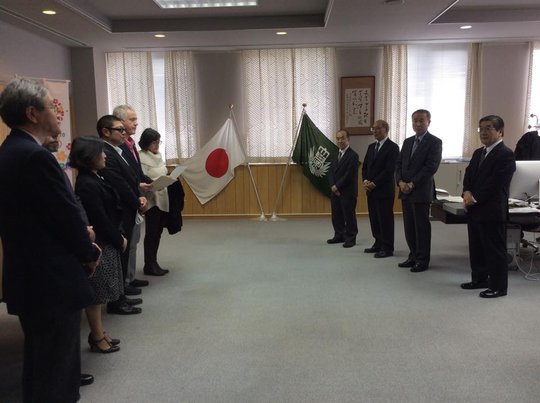 Links: