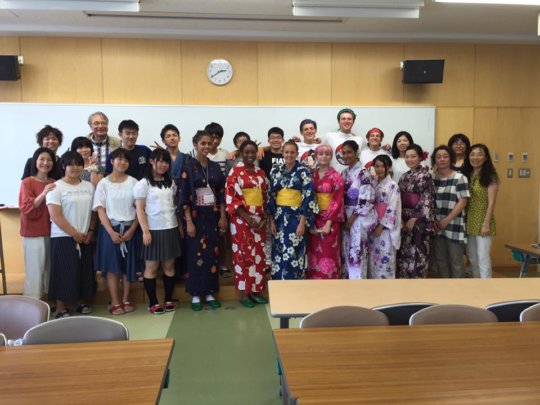 TAMF High School Student Exchange Program 2016
The eight Richmond high school students who hosted Ishinomaki high school students last summer returned to Japan from July 28th to August 4th for enriching experiences in Ishinomaki and Tokyo. They were hosted in Ishinomaki by home stay families as well as by the Kosykuji Temple in Ishinomaki.
On day 1 of their Ishinomaki visit they had meditation at the temple with Chief Pries Syoko Kawamura, made a prayer at an elementary school where more than 70 students of 78 or so were killed by the tsunami, went Ashi grass water boat riding, and visited Hiyori yama hill for a beautiful view of the city and seacoast. They finished their day at a fancy sushi restaurant!
For the start of day 2 they cooked breakfast by themselves at the temple and had 15 minute meditation training. The Endo's hosted all of the students and host families at their Team Watahoi volunteer center and rainbow bridge for a barbeque. The students stayed with their host families that night.
On day 3 they visited Taylor's reading corner at Ishinomaki Senshu University, enjoyed interaction with Ishinomaki High School students, changed clothes to Yukata kimono and went to the annual Kawabiraki Festival with fireworks. Morgan and Noah were interviewed by Radio Ishinomaki, and an Ishinomaki High School student helped them as an interpreter!
On day 4 they finished their time in Ishinomaki shopping at Aeon mall and then made their way to Sendai to take the shinkansen to Tokyo where they visited Akihabara and stayed in Asakusa.
Day 5 was filled with discovering Tokyo: Asakusa, the water bus, Hamariky, Harajuku, Shibuya, Hamarikyu garden, water bus, Asakusa, a farewell dinner( monja-yaki) with Mr. & Mrs. Fujisaki and back to the hotel to pack for their departure the next day.
The students were fortunate to have as their chaperones and guides Mr. and Mrs. Takanarita who planned and made this trip one to be always cherished. Now after two years of exchange these Ishinomaki and Richmond students will always have a bond with each other even though they are half way across the world.
The memorial bench was one of several ways Anderson's influence continues to ripple outward even in death — Randolph-Macon received grants in Anderson's memory, including one that's allowed students to travel and study in Japan.
Randolph Macon College and Ishinomaki Senhu University TOMODACHI Exchange Group 2015 & 2016
The Taylor Anderson Memorial Fund is bringing together students and faculty from Randolph-Macon and Ishinomaki Senshu University for a second year. The RMC group visited ISU in July and the ISU group is currently visiting RMC. We will report the results of this in our next quarterly report. RMC dedicated the Taylor Anderson Seating Area earlier this week while the ISU group was visiting and there are links to articles below.
TAMF Conference at Ishinomaki Senshu University November 8, 2016
We will have our annual board meeting in Tokyo November 5th to be followed by a conference of all of the organizations we are privileged to work with in Ishinomaki in Japan. We are now accepting grant requests from local organizations for 2017 thanks to all of your support! We look forward to reporting the board meeting and conference results in our next quarterly report!
For more pictres, vidose and news please visit our Facebook page. As always, thank you for supporting TAMF!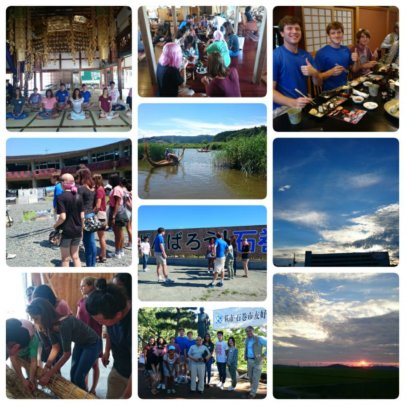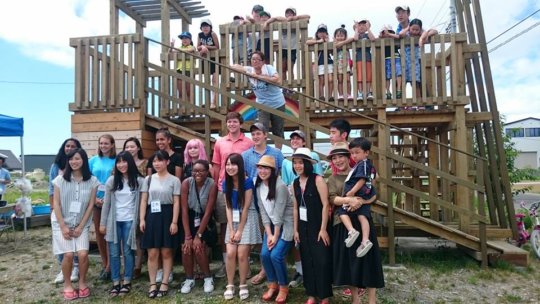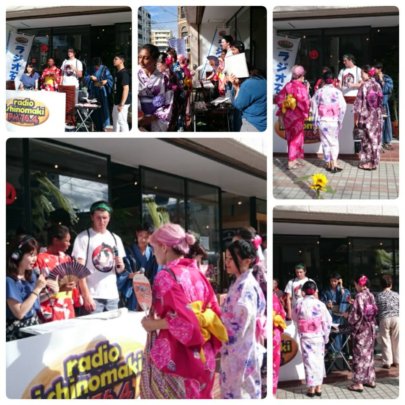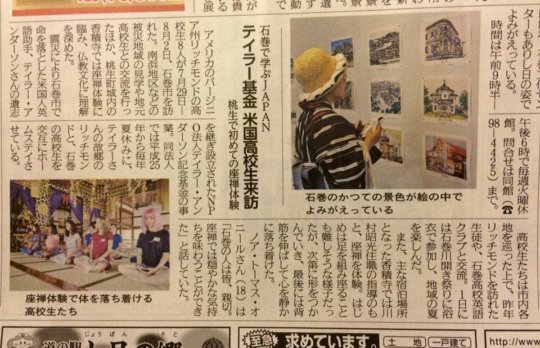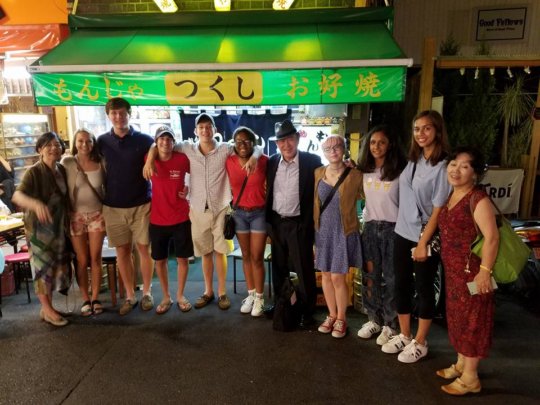 Links: