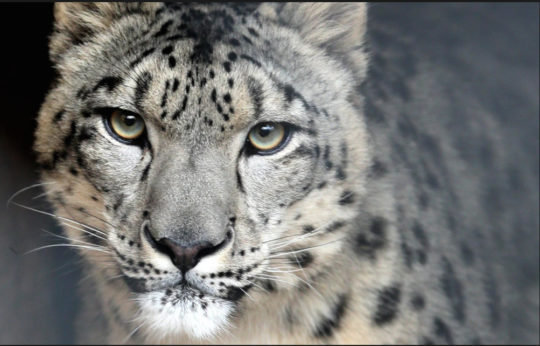 Global Alliance for Big Cat Conservation
Fall 2016 Project Update
"We don't have to invent anything. We just have to revive things as they were. Remember we are one with Nature and with all living beings, and that all things are creations of love and spirit. Humans as well."
-Zhaparkul Raimbekov, Kyrgyz Indigenous Cultural Practitioner (ICP)

We want to thank you again for your continued support of our work with the Global Alliance of Big Cat Conservation (BCA). Though we haven't yet reached our financial goal, every bit helps us achieve what we are trying hard to achieve—bringing Western and Indigenous sciences together for the purpose of new forms of conservation for the sacred big cats, apex predators on which so much of our ecosystem relies.
Much of our focus this quarter was on the Snow Leopard, and we have some exciting news to share on this front. Three years ago, one of our Kyrgyz Indigenous Cultural Practitioners (ICP) was scheduled to deliver a statement to the United Nations Snow Leopard Conservation gathering in Kyrgyzstan, a statement that had been prepared with input from ICPs throughout the Snow Leopard range. When he arrived at this UN meeting in October of 2013, he was told that there was "no room at the table" for him and he was turned away. We called on our BCA for collective prayers, and the Big Cat ICPs around the world sprung into action, praying for an opening. Surprisingly, at the last minute, the President of Kyrgyzstan permitted this Elder to enter (not stay) in order to read the statement.

Three years later, this same Elder was actually invited as a guest of the United Nations at a Snow Leopard meeting in New York City. He not only had a place at the table, but he was asked to give an opening prayer and was asked to speak on behalf of the indigenous community and the Snow Leopard. It was a historic and momentous occasion.


Afterwards, WISN was able to bring him down to Baltimore, MD and Washington, D.C., where we held additional meetings with the head of the international conservation division of the Smithsonian Institute. The meeting went very well and we do feel that future collaborations may ensue with the Smithsonian and local communities in Kyrgyzstan, which would be supportive to both.
Relationships are everything in indigenous work, so having this face time was integral to our work moving forward. We also managed to travel around the world in 48-hours J, having productive Skype meetings with big cat partners in all corners of the globe—South America, Mexico, California, Siberia, Kyrgyzstan, and more.
We again express our sincerest thanks to all of you who have helped make this work possible!