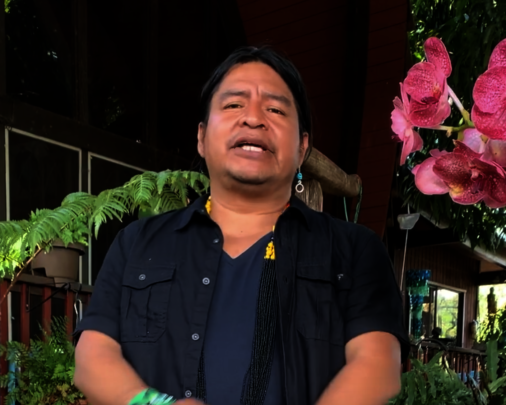 Dear Donor,
Your support continues to enable us to bring Western and Indigenous knowledge systems together for big cat conservation and for this we are extremely grateful.
Last year, we sent a security expert to meet with the Yawanawan tribes as Phase I of the Yawanawan vision to create a corridor of protection from deep in the Amazon to North America. We reported on that meeting in a previous report.
This past month, WISN met with the Yawanawa Chief at WISN headquarters to discuss and plan Phase II of security training, which will include bringing the same security expert back to the Amazon for further training and discussions about methods for working with local government.
Recently our Yawanawan partners made an award-winning film about the spirit of the jaguar and plant medicine: http://www.awavenavr.com/assets/downloads/AWAVENA%20PRESS%20KIT%20Web%20Version.pdf
WISN is supporting our partners to attend a premier of the event, which will elevate awareness of the jaguar and of our partners in the Amazon.
WISN, with your support, is also providing supporting to the Chief's daughter to further their education so that she may follow in her father's footsteps, assuming more of a leadership role in the community so that she can go out into the world to talk about the importance of jaguar protection and conservation
Finally, we are in discussion to send a world-renowned Hawaiian carver and canoe maker to the rainforest to share canoe-building techniques with the community. While it is not directly related to jaguar conservation, the renewal of ancient technologies and connection to these ways helps empower the people. It strengthens the community knowledge, their independence, self-determination and their connection with the land. When people are connected to the land and nature, they are more likely to be more invested in it. If this doesn't happen, this way will be lost forever lost.
We are immensely grateful to you, donors, and to the ancestors for your support.