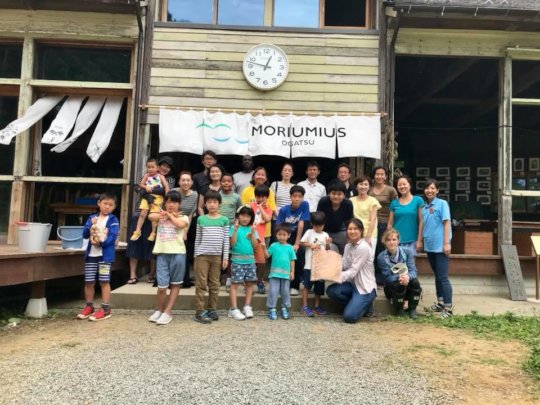 Dear supporters,
Thank you for your continuous support! On July 18, MORIUMIUS turned three years! After opening its door to children in 2015, we have been receiving over 4,500 children and adults, providing sustainable learning experiences to children and to revitalize community once devastated from the massive tsunami in 2011. The abandoned school closed in 2002, became a symbol of the community. Many residents who have decided to stay are feeling joy seeing and interacting with children visiting. We are also contributing to the community through hiring local staff as well as purchase local produce.
Local Ogatsu elementary school has been working closely with MORIUMIUS organizing a class at MORIUMIUS every month. Children number has decreased dramatically since the disaster, now only twenty-one children attending school. Although very few, it is easy to organize a program in the nature of Ogatsu. In the forest, farmland, and ocean, interacting with local people, children are learning how to live sustainably as well as gain proud to the environment they live in. In March, children had a chance to present their learning to university students visiting from Hong Kong. Despite the fact that they were nervous, they became very proud and learned the importance of sending messages out after the presentation.
In spring break, we invited children from foster homes for our one week program. Twenty children were here from Tokyo and Fukushima. For most children, it was the first time to stay outside of their homes. They seemed nervous in the beginning, but started to enjoy the environment specially taking care of animals. Children seemed not use to cooking their own meals, washing dishes, and laundry. Not only it was a great opportunity to be away from their homes, but also taking care of their own daily life was very important experience for them.
Recently, MORIUMIUS was ranked third in one of the largest newspaper in Japan as renovated school in nation. This came out as surprise, but judges of this award gave very nice comments like small fishing village determined to receive children of future for creating their own future.
We have been busy getting ready for another exciting summer. We are going to organize five one week program. Children from all over the world, as well as intern students and artist are going to gather from July 21. Going into fourth year, continuing to provide learning opportunities to children, to revitalize community of Ogatsu is going to continue.
Because of you, we have gained another important chapter in history of MORIUMIUS. Thank you, your support is always an energy to move forward. Looking forward to another exciting year and your continuous support.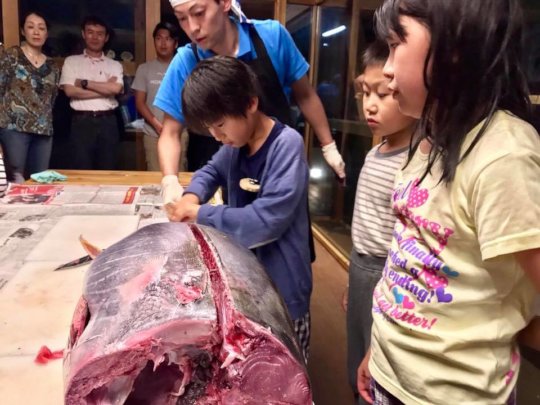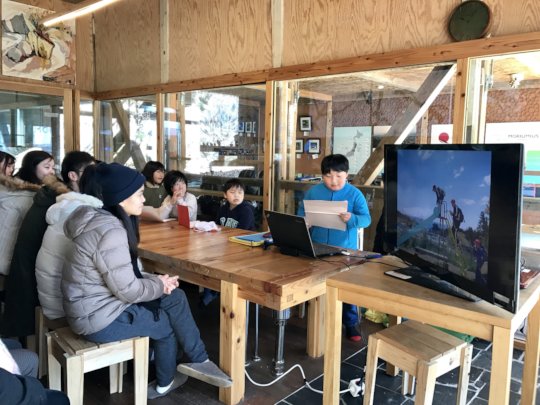 Links: